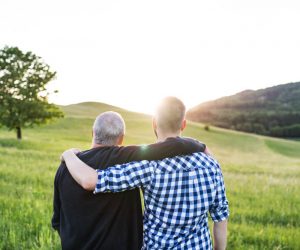 When Patients Feel Secure in Their Decision to Seek Help, the Chances of Recovery Are Strengthened
Dejhon admitted her uncle to rehab at WhiteSands Alcohol and Drug Rehab in Orlando when his alcoholism was spiraling out of control, and he's thankful for the help he received at the drug treatment facility,
"The staff here are welcoming and caring. Always reaching out to the family," she says. Patients are treated as guests throughout their time in rehab at WhiteSands, as the Orlando drug treatment facility does not take an institutionalized approach to addiction recovery. Patients who are treated on a personalized basis are much more receptive to addiction recovery.
Some of the ways WhiteSands Alcohol and Drug Rehab ensures the comfort of patients during their time in treatment include:
Private rooms with a private bathroom
The use of personal electronic devices is welcome in patients' private room
An all-inclusive environment where patients have access to top-notch amenities
Athletic Complex
Recreation center
Walking paths
Gazebos with lounge areas
One-on-one therapy several times weekly
Group therapy is integrated into treatment programs as well
Cognitive behavioral therapy (CBT)
Dual diagnosis treatment for co-occurring disorders
On-site, full-time staff including a medical director
All levels of care are offered
Aftercare and relapse prevention facilitation and support
Whether you are struggling with alcohol addiction, opioid addiction, or illicit drug addiction, WhiteSands Alcohol and Drug Rehab can help. Our drug treatment facility offers lasting and personalized recovery solutions for those who have developed an addiction.
If you or a loved one are struggling with addiction, call WhiteSands Alcohol and Drug Rehab today at (877) 640-7820 to learn how we can help.
Individualized Drug and Alcohol Addiction Treatment
WhiteSands Alcohol and Drug Rehab prides itself on providing personalized treatment programs based on every patient's unique needs. This allows any underlying issue to be brought to the forefront and properly treated, as oftentimes, the driving force behind addiction is an undiagnosed co-occurring disorder. Once this is managed and stabilized, the patient can move on to get the addiction treatment and therapy help they need.
It's important that individuals who realize that their substance abuse is getting out of hand seek treatment as soon as they realize they can't control it anymore. The sooner a patient gets help, the less severe their addiction will become. The disease of addiction escalates quickly and what you think won't develop into a substance abuse issue eventually will. This is why it is so important to get help as soon as you realize that your substance use has turned into abuse.
Discover tips on how to recover from a drug relapse in our blog below:
Getting Into Addition Treatment Today
"I honestly can't think of a better team to fight an alcohol addiction with! Thank you all for helping my uncle," Dejhon says.
It's never too early to get help. Freedom from addiction is possible, starting with one phone call to the WhiteSands Treatment intake team today. Our drug treatment facility provides a serene, tranquil, comforting, and nurturing environment for seeking help comfortably.
If you are ready to quit substance abuse once and for all, get in touch with the intake team at WhiteSands today. Through an individualized treatment program completed with one-on-one counseling with a board-certified therapist, patients can open up about their struggles in privacy. Get in touch with the intake team at WhiteSands Treatment today to find out how to begin your journey toward sobriety.
If you or a loved one needs help with abuse and/or treatment, please call the WhiteSands Treatment at (877) 855-3470. Our addiction specialists can assess your recovery needs and help you get the addiction treatment that provides the best chance for your long-term recovery.