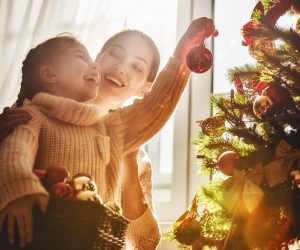 The Importance of Staying Sober During the Holidays
The holidays can be an especially trying time for people who are recovering from substance use disorders. It can feel as if everyone around is celebrating–often with drinks. The holidays have a way of magnifying the emotions of people who are recovering from addiction or even mental illness. You aren't alone if you're wondering how to stay sober during the holidays. This can be a challenging time for most people who are struggling to maintain their sobriety and recovery progress. Fortunately, there are some things you can do to stay sober and find enjoyment during this festive time of year.
Alcohol flows freely during the holiday, which can be a relentless temptation for people recovering from addiction, especially those in the first year of recovery. Even if your addiction involves illicit or prescription drugs, alcohol is decidedly off the menu as someone with one substance use disorder is susceptible to developing another.
How much damage can one little drink do to your recovery progress? You might ask yourself this question and believe it or not, someone might even pose it to you. Remember that many people don't understand the nature of substance use disorders or your struggles to stay sober. The pressures of learning how to stay sober during the holidays are both internal and external. But you can stay sober, combat the temptations to drink or 'party' with forbidden substances, and begin the New Year with a clean and sober outlook.
If you or a loved one are struggling with addiction, call WhiteSands Alcohol and Drug Rehab today at (877) 640-7820 to learn how we can help.
Challenges to Your Sobriety You May Face
Depending on where you are in your treatment program, you will learn how to identify problematic situations that could threaten your recovery. In some cases, you will want to avoid these situations, at least until you feel more stable and you have become confident in your ability to cope with your triggers without risking relapse. Sometimes, you will not be able to avoid these situations.
For example, you may feel obligated to attend your workplace holiday party. However, because alcohol is likely to be available, this can be a challenge. If you typically see old friends and acquaintances during the holidays over drinks, you may feel uncomfortable about changing venues or meeting them in a sober environment. Family celebrations may still include a bar or tray's worth of alcoholic beverages. Coming into contact with alcohol is something you want to avoid as much as possible during those initial recovery months, but it's not always possible.
Also, there may be other challenges in store for you. You may feel lonely during the holidays–which can be a powerful trigger for relapse. There is sometimes financial stress associated with holiday shopping and gift-giving. Any type of stress can be a trigger to drink or use drugs. No matter what stress comes your way, remember to employ the strategies you learned in rehab to cope with them in as healthy a way as possible.
Learn about the most common drugs in the home here:
12 Tips for Staying Sober During the Holidays
There are some tried-and-true tips you can follow to stay sober during the holidays. Here are a few you can rely on:
Avoid situations where alcohol is present–especially if you're feeling depressed or lonely.
Bring your own beverage of choice to holiday parties so you can more easily decline drink offers
Do not meet with friends at bars; suggest a venue change to a more sober-friendly setting
Throw your own sober-friendly holiday party for family and friends
Be mindful of your stress levels. Certain family members might be triggers for you. Know when you've had your fill and leave before your stress level escalates.
Mind your triggers. Your triggers might work overtime during the holidays. Cope with them by starting new holiday traditions that will help you avoid old, unhealthy patterns of thinking and behaving.
Drive to events yourself. That way, you can more easily control when you want to depart from a situation that's becoming uncomfortable for you.
Take care of yourself. Eat and sleep well. Mind your fitness plan. Celebrate your recovery progress.
Enjoy sober-friendly activities like ice skating, watching a movie, joining a book club, or embracing a new hobby.
Enjoy some downtime. Renew your energy levels by spending quality time at home with coffee, tea, and a good book.
Schedule an old movie marathon. Take time to cook and bake for yourself and others. Relax. You don't have to go full tilt during the bustling season just because everyone around you seems to be.
Spend time with people who support you. If you don't have supportive family and friends, make new healthy connections by attending recovery support group meetings and events.
What You Should Do If Your Relapse
Since substance use disorders are relapsing conditions by definition, a relapse is certainly disappointing but not uncommon. Many substances like alcohol, heroin, and methamphetamine are associated with high relapse rates. The key is to never give up on yourself. A relapse is not a sign that treatment has failed; it's a sign that more treatment is needed to help you examine why your relapse occurred and how to prevent it from happening again. If you forgot how to stay sober during the holidays, you can return to treatment to get the continued support you need.
If you relapse, seek out your support resources as soon as possible. Get in touch with your rehab center. Attend support group meetings. Whatever you do, don't continue to use alcohol or drugs. A single relapse doesn't have to result in a renewed pattern of abuse. Don't get down on yourself either. Prop yourself up by re-embracing your strategies to cope with your triggers to use.
Get Support Through WhiteSands
WhiteSands Alcohol and Drug Rehab can help you learn how to stay sober during the holidays and throughout the year. A substance use disorder is a chronic condition. That means that even though you have overcome your dependence, you're still addicted. An alcohol or drug addiction changes the brain's chemistry, leaving you vulnerable to relapse and a renewal of the substance abuse cycle.
With treatment, you can disrupt that cycle of abuse. We help clients learn how to maintain their sobriety despite their cravings and triggers, which often diminish over time, especially as individuals become more stable and develop new, healthy habits and strategies for managing those triggers. Our addiction treatment center offers medical detox, residential, and intensive outpatient treatment programs. We rely on clinically driven therapies complemented by alternative and holistic treatments that, together, target all aspects of the addiction and help clients build a strong foundation for their long-term recovery.
Let our addiction specialists help you manage your addiction effectively. If you're seeking help for the first time or if you've relapsed for the 10th time, now is the time to tackle your addiction and get the support you need to improve your health and well-being. Treatment is a gift you can give to yourself during the holidays, at any point in the year. WhiteSands is dedicated to helping our clients achieve recovery success. Contact us to learn more about our treatment programs and enrollment process.
If you or a loved one needs help with abuse and/or treatment, please call the WhiteSands Treatment at (877) 855-3470. Our addiction specialists can assess your recovery needs and help you get the addiction treatment that provides the best chance for your long-term recovery.