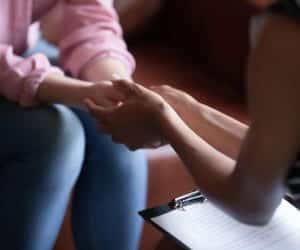 What Is an Orlando Drug Rehab?
Suppose you live in Orlando or in a surrounding community in Central Florida. In that case, the WhiteSands Alcohol and Drug Rehab Center can help support your recovery from drug addiction. But what exactly is rehab, anyways? The answer to that is a variety of different treatment modules selected and combined to give you your best chance of success as an individual. There is no one-size-fits-all approach to treating addiction, it is important to consider the individual in each and every aspect of rehab. Depending on the severity, length of use, and type of substance used your recovery could have several different portions. People who have been using opioids, alcohol, or benzos will likely need a medical detox in our inpatient facility. These substances have physical withdrawal symptoms that are very unpleasant and can even be life-threatening in some instances. It is critical to undergo the detox process in a supervised environment under the care of our expert medical team, who are on-site 24/7 and will prescribe medication to keep the worst of your symptoms at bay.
The medical detox portion of your rehabilitation is the shortest part, lasting roughly a week as your body metabolizes the drugs/alcohol out of its system. In some rare cases, this process may take longer, depending on your age, genetics, and length of substance use. Once your system is free of drugs/alcohol, you will begin the rehabilitation portion of your recovery treatment.
If you or a loved one are struggling with addiction, call WhiteSands Alcohol and Drug Rehab today at (877) 640-7820 to learn how we can help.
What You Can Expect During Rehab
Heading into the unknown can cause anxiety in many people, and it's natural to want to know what's coming on your path to recovery. Our facilities are accredited by the Joint Commission, a non-profit organization dedicated to patient safety and excellence in care. Our staff is highly-skilled experts in addiction treatment. Rest assured that participating in recovery treatment at one of our facilities gives you the best chance at success. We also believe that our patients should be comfortable and treated with dignity and respect at all times, this belief formed our policy of treating patients as valued hotel guests after therapy hours. This means that after 4:30 p.m., our patients can return to their private rooms and connect with family and friends on their electronic devices, access their social media, or relax.
Many of our patients choose to fill their evening hours with group activities like volleyball, basketball, swimming, or board games while others choose to relax quietly by the pool or read a book. We offer a comprehensive fitness center with many amenities, including personal training. We've compiled a list of FAQs for those interested in rehab.
Levels of Care
We offer several levels of care at each of our treatment centers based on your individual needs and your assessment by our clinical staff:
Residential treatment
We specialize in residential treatment, which means that you will live at one of our beautiful, well-appointed facilities for the duration of your treatment, usually 30-60 days. This high level of care is recommended for those undergoing a medical detox, who can take time away from commitments to focus on themselves, who may not have a supportive environment at home, or who feel they need extra care and structure.
Partial hospitalization program(PHP)
Also known as day treatment, this program means you will participate in full-day therapy programs but return either to your own residence or a sober living house. This is a good option for those with childcare commitments who cannot be paused to complete inpatient or residential treatment but still require intensive treatment and structure.
Intensive outpatient program (IOP)
An outpatient drug rehab in Orlando is a good option for those with work or school commitments that cannot be paused to complete PHP or residential treatment. It's also a popular option for those graduating from residential treatment, as it can ease patients back into a routine but still provide thorough support. You'll continue therapy sessions based on your schedule and go to your own home at night.
Addiction Therapy
When you begin treatment at Whitesands Alcohol and Drug Rehab, our clinical staff will complete a full biopsychosocial assessment, taking into account the biological, psychological, and social factors in your life contributing to your substance use disorder. You will also be evaluated for any co-occurring disorders such as depression, anxiety, PTSD, conduct disorders, and ADHD. People with mental health disorders are much more likely to experience addiction in their lifetime, and both disorders must be treated to give you your best chance of recovery.
While undergoing treatment at Whitesands Alcohol and Drug Rehab, you can expect to engage in evidence-based, trauma-informed therapies like:
Cognitive behavioral therapy
Motivational enhancement therapy
Group therapy for 1.5 hours daily
Family therapy, in person or virtually
Relapse prevention planning
Art therapy
Meditation
Yoga
Chiropractic care
Complimenting holistic care such as naturopathy, acupuncture, and homeopathy
Nutrition counseling
Faith-based or secular recovery tools
Massage
Aftercare support
Life and social skill training
Denial management
Goal setting
Anger management
Exercise therapy
Pain management
SMART recovery
We offer various treatments and complementary therapies to give you your best chance at sobriety by helping you form new and healthy habits. You'll learn to establish a routine of self-care that will keep you accountable and give you the emotional resilience needed to overcome stressful situations without using drugs and alcohol. You'll also have access to our 24/7 helpline, as we believe in supporting individuals after they've completed rehabilitation. We also host alumni events like picnics, BBQ, and paintball as we believe in building community and are committed to being the top rehabilitation center in all of Florida. We know that alumni support is crucial for those in remission from addiction, and we are pleased to provide this service to our patients.
Learn about the most common illegal drugs here:
Take the First Steps Toward Your Recovery
There is an entire world out there away from drug and alcohol use just waiting for you, and with overdose deaths continuing to skyrocket in the United States it's more important than ever to seek help. Our facilities and care team offer the best in the treatment of substance use disorders, take a virtual tour of our residential locations, or listen to the testimonials of people in similar situations who have entered into recovery. You are not alone in your battle with addiction, you are capable of change, and you deserve the chance to heal and become the person you are meant to be. But the first step towards recovery from addiction must be taken by you, and that's admitting you have a problem and asking for help. Our admissions team is standing by 24/7 to take your call, take that step now and contact us today.
If you or a loved one needs help with abuse and/or treatment, please call the WhiteSands Treatment at (877) 855-3470. Our addiction specialists can assess your recovery needs and help you get the addiction treatment that provides the best chance for your long-term recovery.