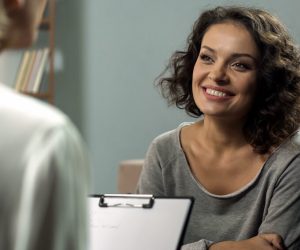 What Is Outpatient Rehab?
Addiction treatment comes in many forms. While some individuals can enter into an inpatient rehab setting to undergo addiction treatment, some Fort Myers residents seek a flexible option for drug or alcohol rehab programs. An outpatient rehab program invites patients to create a treatment schedule that fits within their current lifestyle and needs. We understand that some Fort Myers residents have busy lifestyles where they may be unable to put their lives on pause to enter into addiction treatment. At the same time, you are ready to begin the healing journey of overcoming your substance use disorder with the support of a drug or alcohol rehab program.
Outpatient rehab allows you to begin your treatment process while still maintaining your work or school schedule. Patients can attend the recovery center for specific therapy sessions and treatment processes while being free to return to their homes each night. Fort Myers residents that are engaging in an outpatient rehab program will be provided with a treatment plan that incorporates leading evidence-based therapy methods similar to what you would receive in an inpatient rehab program. Patients will be supported in healing from their underlying emotions and traumas contributing to their addictive behaviors to establish a new lifestyle that fosters addiction recovery, health, and wellness.
If you or a loved one are struggling with addiction, call WhiteSands Alcohol and Drug Rehab today at (877) 640-7820 to learn how we can help.
How Does Outpatient Rehab Work?
Fort Myers residents have their own unique experiences and circumstances that have contributed to their addictive behaviors. Healing from your drug or alcohol addiction is a personal journey that will need you to take the time you need to engage in various evidence-based therapy methods that will support you in healing from your substance abuse within your body, mind, and spirit. Each person who goes through treatment will have their own needs and levels of care required to support them in successfully and safely overcoming their addiction. That is why we offer Fort Myers residents varying levels of care in outpatient treatment that will offer them the level of support they need to address and heal from their substance use disorders. Patients can choose to participate in the following outpatient treatment methods:
Partial Hospitalization Program (PHP)
A PHP, sometimes known as a day program, invites patients to attend the treatment center for up to 6 hours a day for 25 to 30 hours each week. During your time in our recovery center, you will engage in various individual and group therapy sessions that will invite you to engage in our whole-person integrated approach to healing through various evidence-based therapy methods, holistic treatments, and medical assessments and treatments. Patients are provided support from our licensed addiction counselors and a life skills guide to establishing a new lifestyle routine including daily life skills and coping tools that will foster long-term success in addiction recovery. Once you finish your days within the treatment facility, you can return home to your loved ones and family.
Intensive Outpatient Program (IOP)
An IOP is the most flexible of all outpatient rehab programs as it allows patients to choose when to attend the treatment center to engage in individual and group therapy sessions. An IOP is often ideal for Fort Myers patients who have completed an inpatient rehab and are looking for additional support or for individuals with a strong support system within their home environment that will help hold them accountable to their goals of overcoming addiction and attending addiction treatment programs. Patients in an IOP will be provided with the ongoing support of evidence-based therapy methods that will support them in healing from the root causes of their addiction while beginning to strengthen their coping skills and tools for relapse prevention with the support of our compassionate addiction specialists. Fort Myers residents will be invited to participate in relapse prevention groups that will allow them to establish a strong foundation in addiction recovery along with the continued support of our life skills guides that will help you develop the essential life skills and tools to maintain long-term sobriety.
Learn about sober living housing in Fort Myers here:
Benefits of Outpatient Rehab
Engaging in an outpatient rehab program provides Fort Myers with a treatment option that can offer many benefits for your personal healing journey. Outpatient rehab offers the following benefits:
Flexible treatment schedule– Patients can choose a treatment plan that fits their current responsibilities and commitments. You can attend the recovery center at a time of day that works best for you and works to break down any barriers to your success by eliminating any concerns about maintaining your prior work, school, or family commitments.
A stepping stone from inpatient rehab– Patients that continue with outpatient treatment after completing an inpatient rehab program are provided with the support to apply what they have learned within their inpatient rehab program and apply the life skills and coping tools to their everyday life.
Ongoing support from addiction counselors– Patients are provided with ongoing support and guidance as you face potential triggers and utilize the tools for relapse prevention and life skills that they have learned. The therapeutic support you are provided will help you solidify your abilities and confidence to manage triggers effectively in the future.
Cost-effective choice– Outpatient rehab is a more cost-effective rehab option as it eliminates the costs associated with inpatient rehab including accommodation, food, and medication or medical treatments that you would require while in inpatient rehab.
Varying levels of care offered– Patients can choose the appropriate levels of care for outpatient rehab that will give them the therapeutic support and guidance that they require. Should you require a more intensive program with increased supervision, you may choose a PHP, and if you desire to participate in a lesser intensive schedule, you can choose an IOP.
Smooth transition into long-term addiction recovery– Healing from drug and alcohol addiction is a long-term process. Outpatient rehab provides patients with long-term support to ensure that they feel confident and able to maintain a life in addiction recovery and the confidence to overcome any presenting triggers.
Does Insurance Cover Outpatient Drug Rehab?
At WhiteSands Alcohol and Drug Rehab, we accept most major insurance providers. For individuals entering into an outpatient rehab program, our team of insurance specialists will support you in navigating your insurance coverage to find the highest coverage possible within your specific plan. Most insurance providers will cover some or all of the cost of outpatient rehab depending on your specific insurance plan.
Learn More About Outpatient Rehab
If you are ready to take the courageous step to get the support you need to overcome your drug or alcohol addiction through an addiction treatment program and are considering the prospects of an outpatient rehab program, the team at WhiteSands is ready to answer any questions you have. We are committed to supporting you in finding a treatment program that is right for you and will give you the levels of care you seek. Through our personalized treatment plans, patients can identify and heal from the root causes of their addiction and enter into long-term addiction recovery through our comprehensive treatment plans. Call our outpatient center at (877) 640-7820 today, we are waiting for your call to help you get on your road to recovery now.
If you or a loved one needs help with abuse and/or treatment, please call the WhiteSands Treatment at (877) 855-3470. Our addiction specialists can assess your recovery needs and help you get the addiction treatment that provides the best chance for your long-term recovery.