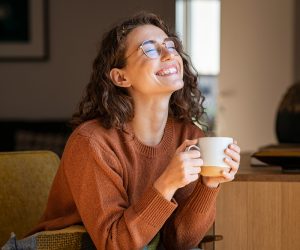 Through Customized Treatment, Patients Can Look Forward to a Fulfilled Sober Life
Michelle, a patient who attended WhiteSands' Addiction Treatment Center in Plant City, is forever thankful to the staff and clinicians who helped her along this journey.
"WhiteSands Treatment Center literally saved my life and gave me a brand new start into a sober-minded and healthy lifestyle," states Michelle with excitement. "It's a home away from home type of feeling," she adds. The facility ensures that each patient seeking help receives customized, personalized addiction treatment.
Treatment is needed as soon as you suspect that a substance abuse issue is controlling your life. The sooner you seek treatment, the sooner you can lead a life that is not controlled by your addiction. 
If you or a loved one are struggling with addiction, call WhiteSands Alcohol and Drug Rehab today at (877) 640-7820 to learn how we can help.
You Cannot Get Clean Without Professional Help
Just as other diseases require a comprehensive treatment plan to properly manage and overcome, so does the disease of addiction. Unfortunately, many addicts believe they can clean themselves simply by seizing drugs or alcohol. This method simply does not work, as addiction is a chronic disease that can creep back into your life over and over again if you do not get professional help. This is the nature of this relapsing disease. 
Addiction is not a choice; therefore, you cannot choose to become sober one day. It requires intense treatment and various types of therapy, counseling, and a long-term aftercare plan to sustain sobriety. 
Some factors that addicts do not consider when trying to get sober alone include the following:
Comorbidity

The presence of a mental illness in conjunction with an addiction

Requires dual diagnosis treatment and medication-assisted treatment (MAT)

Hereditary and genetic factors

A family history of addiction

Environmental factors

A result of prescription drugs
It's important to remember that addiction is not your fault and you can get clean and sober. Addiction recovery also involves a recovery and relapse prevention plan that is designed to help patients better cope with triggers and temptation. With a thorough and in-depth aftercare plan in place, patients can feel confident in their new sober journey ahead. 
See what can cause alcoholism below:
Getting Into Addiction Treatment Today
"I promise that you won't regret it. I am a brand new woman now. Thank you", says Michelle. WhiteSands Addiction Treatment Center in Plant City has a high success rate of individuals who maintain their sobriety once discharged. This is because the facility ensures that each patient receives a thorough aftercare plan that includes outreach and support groups. 
Attaining sobriety is one thing, but the ability to sustain it post-treatment is a whole other story. With a thorough aftercare plan in place, patients can feel confident when they re-enter everyday civilian life. It is important to understand that the disease of addiction cannot be cured. However, it can be properly treated, overcome, and managed successfully. Relapse happens and may be a part of recovery, but it doesn't have to be. With the proper coping mechanisms and trigger management skills in place, patients will have the knowledge, tools, and resources to succeed in a lasting recovery. 
If you or a loved one needs help with abuse and/or treatment, please call the WhiteSands Treatment at (877) 855-3470. Our addiction specialists can assess your recovery needs and help you get the addiction treatment that provides the best chance for your long-term recovery.