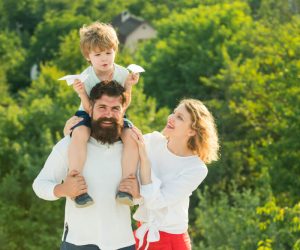 Who Will Take Care of My Family When I'm in Rehab?
Having a family comes with a lot of responsibility, and many people who are living with a substance use disorder may find it impossible to figure out how to get help with their drug and alcohol addiction while ensuring their family is taken care of, especially if you do not want to put the burden of taking care of your family while in rehab on other friends or loved ones. This can become a serious barrier to getting help, which causes stress, anxiety, and often more substance abuse, deepening the cycle of addiction. You may be worried about the following:
Where will your family stay

Custody issues

Making ends meet financially

Whether you can stay in touch while in rehab

Whether your marriage can withstand this test
If you or a loved one are struggling with addiction, call WhiteSands Alcohol and Drug Rehab today at (877) 640-7820 to learn how we can help.
Taking Care of Children While in Rehab
Your children need a stable and safe home to stay in while you are away at rehab. Many parents may need to ask for help from loved ones like parents, family friends, or siblings, especially if they are single parents. Even a two-parent household may need to make big changes, like a spouse taking significant time off work or working daycare into the budget while you are away. You may find an addiction treatment center that offers connections to local childcare services, and rarely a treatment center will allow a single parent to bring their child into the rehab center. If you don't have anybody in your life who can take care of your children, other options include volunteer-based organizations that find temporary placements for children whose parents cannot care for them, like Safe Families for Children. A last resort option may be voluntary placement in foster care.
It is important to plan carefully before going to rehab if you are responsible for taking care of your family and to be honest with everybody about what you are doing, especially with children. They will be curious and likely upset that you are leaving, so allowing them to ask questions and ensuring they understand it is not within their control will help. When it comes to talking to young children about addiction, you may wish to tell them about the "7 Cs" that was created by the National Association for Children of Alcoholics:
I didn't cause it

I can't cure it

I can't control it

I can take better care of myself

By communicating my feelings

Making healthy choices and

Celebrating me
This provides children with healthy coping mechanisms as they deal with the complex emotions of addiction and helps them feel safer and more in control.
Giving Support to Your Spouse While in Rehab
Your spouse wants what is best for you and will be glad you are getting the medical, emotional, psychological, social, and behavioral help you need in a professional rehab program, but you also want to be there for your spouse. You may be worried about becoming a burden to them. Here are some ways you can support your spouse in taking care of your family while in rehab:
Stay in contact as much as possible with them, and let them know how hard you are working to be able to be a better, stronger, and healthier partner when you come home

Be open and honest with them about everything. Addiction can make you become secretive and hard to read, so the more up-front you are with them, the better they will feel about your future together

When it comes to financial issues, rehab is often partially or fully covered by health insurance, and you may be able to ask friends and family for financial support or talk to your employer about using sick days or paid time off so you can continue receiving a paycheck while in treatment

Invite them to family therapy sessions, and provide them with information on support groups for spouses and other help, therapy, or peer groups they may wish to access for themselves
Learn more about the most common illegal drugs in our blog below:
Participating In Family Therapy and Other Forms of Addiction Therapy
Family therapy can be an important step in overcoming addiction to alcohol and drugs. Active participation in family therapy can make all the difference in some people's recovery because:
Many people are getting healthy to provide a better life for the ones they love the most. Knowing that your spouse, parents, children, and other loved ones are working to get a better understanding of addiction and want to be there for you can give you the strength you need to keep going

Your family will learn how to avoid unhelpful behaviors including enabling behaviors and codependent relationships. They will also learn how to recognize early signs of relapse as well as how to deal with relapse if it occurs

Your support system when you get out of rehab will help you avoid relapse, especially if you have worked with your loved ones to improve your communication, make amends to those you have hurt due to addiction, and build a new relationship filled with trust, truth, and support

Counselors and therapists will gain insight into you as a person by speaking to people who know you, and they will come to understand your family dynamics and how your family has been affected by your addiction. This information can help them work with you on improving your relationship with your loved ones, increase helpful behaviors, and lessen the family's burden

Your family will also be put in touch with support groups and counseling for themselves to help them through their own emotional pain
Other forms of addiction therapy may include:
One-on-one (talk) therapy – this is just you and your therapist discussing issues that are causing you stress and helping you gain new strategies for relapse prevention and overcoming emotional pain

Behavioral therapy – there are many forms of behavioral therapy, all of which aim to help you actively change the way you think and behave, helping you see the world differently and to know that you are capable of feeling and acting differently by taking deliberate action when faced with a challenge

Experiential therapy – getting out of your own way by doing something creative, working with an animal, going on an outdoor adventure, or any number of other experiences while speaking in a guided conversation with a trained therapist will help you get past emotional blocks and reframe past trauma or pain in new ways

Group therapy – group therapy is any type of therapy in which a group of several patients gets together for a discussion, an educational seminar, or another session to discuss a specific topic or theme, guided by one or more therapists or psychiatrists. Group therapy is often a large part of addiction recovery, as it not only helps you gain insight but also provides community and helps you learn from others who are in similar situations to you
Take Back Your Life Today
WhiteSands Alcohol and Drug Rehab is a luxury rehab clinic that offers the full spectrum of treatments, from detox and inpatient rehab to outpatient care, and we can customize your treatment plan to best suit your individual needs. If you need to be able to stay home and care for your family, we can work with you to create a detox and rehabilitation schedule that will get you into outpatient care as quickly as is safe for you.
We allow the use of your cell phone in the evenings from your private room while you are in inpatient rehab, so you can stay in touch with those who mean the most to you daily. The sooner you get help, the faster you can take control of your life and be the caring, responsible, present parent, child, sibling, and partner your loved ones deserve. To get started with WhiteSands Alcohol and Drug Rehab, please call us today so we can help advise you on the best way to begin your recovery in a safe and effective rehab program.
If you or a loved one needs help with abuse and/or treatment, please call the WhiteSands Treatment at (877) 855-3470. Our addiction specialists can assess your recovery needs and help you get the addiction treatment that provides the best chance for your long-term recovery.