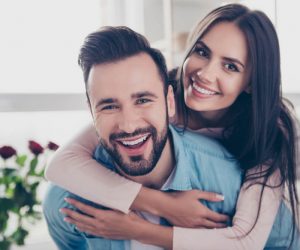 An All-Around Positive Experience Leaves Patient Confident For the Sober Road Ahead
Willard, a patient who attended addiction treatment in Fort Myers, Florida at WhiteSands Alcohol and Drug Rehab is enthused with his experience at the facility.
"I have to say that I have been to over a dozen treatment centers and I have never received the amount of therapy and attention that I have here," he says. 
WhiteSands Alcohol and Drug Rehab never cuts corners regarding the quality of treatment and therapy provided and the accommodations and amenities available. This is why we have been rated the number one addiction treatment center in Florida for two years in a row. Our commitment to patient success is undeniable, and it is evidenced by the success rate of patients who leave treatment and sustain sobriety long-term. 
If you or a loved one are struggling with addiction, call WhiteSands Alcohol and Drug Rehab today at (877) 640-7820 to learn how we can help.
The WhiteSands Difference
Contrary to common belief, all addiction treatment centers are not the same. While some treatment centers for addiction and mental health apply a one-size-fits-all, generic approach to recovery, WhiteSands Alcohol and Drug Rehab does the complete opposite; they are a premier, top-rated addiction treatment center offering a full continuum of treatment and therapy options. The facility offers a unique approach to addiction recovery, addressing any sort of underlying causes of addiction, such as mental illness and comorbidity, and builds a custom treatment program based on that.
During addiction treatment in Fort Myers, drug and alcohol programs incorporate both one-on-one and group therapy. The staff ensures that patients feel the utmost comfort in opening up about their struggles so that they can have every opportunity to succeed in recovery.
"My therapist was the best I've ever had and I learned something in every group," says Willard  
Some of the elements that make WhiteSands stand out include:
Individualized treatment programs

Dual diagnosis treatment

A life skills program that will help individuals with a seamless re-entry into day-to-day civilian life

A MAT program (Medication-assisted treatment)

Relapse prevention/aftercare
"From the BHTs to the kitchen staff, everything was as close to perfect as you could get," Willard mentions.
Our facility does not take an institutionalized approach to addiction recovery. A personalized and individualized approach to addiction recovery will consider the true driving force behind the addiction or substance abuse disorder (SUD) so that a solid foundation for recovery can be built.
When patients develop behaviors that will help them achieve long-lasting recovery, they can better manage triggers and temptation. WhiteSands Alcohol and Drug Rehab is equipped to help even the most severe addiction and mental health cases and continues to help patients and families live content and fulfilled lives. Whether you are struggling with a prescription drug abuse problem or realize that your drinking has developed into a serious problem, the staff at WhiteSands can help you.
Get Into Addiction Treatment Now
There is no better time to seek help than now, as addiction is a progressive disease that worsens with time without attending addiction treatment in Fort Myers. WhiteSands Alcohol and Drug Rehab offers many alcohol and drug rehab services and can help you get into treatment today. The intake staff is available on a 24/7 basis so you can get the help you need exactly when you need it most. Our addiction treatment facility has a reputation for success and is confident it can help you in your journey toward lasting sobriety.
If you or a loved one needs help with abuse and/or treatment, please call the WhiteSands Treatment at (877) 855-3470. Our addiction specialists can assess your recovery needs and help you get the addiction treatment that provides the best chance for your long-term recovery.