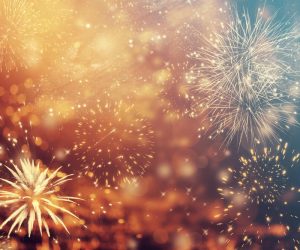 Start the New Year Right
New Year's Eve in the US can feel all-encompassing and unavoidable, and as the holiday season approaches, many people who are new to recovery are finding themselves wondering how they are going to get through the evening unscathed. If you are worried about putting yourself into a vulnerable position at a party surrounded by alcohol and drugs, remember that you can always say no. You do not need to follow every tradition and attend every party to live your best life. You should never be made to feel like you would be "letting your friends down" by staying sober; your recovery is number one.
You are in control of your life and your future; you can choose what you put into your body and how you spend your time. and staying away from drugs and alcohol on one of the biggest party days of the year will remind you of just that. Celebrating a sober New Year's Eve will reinforce your determination and keep you on the right track moving forward. Rather than waking up New Year's Day full of regrets and hungover, as a person in recovery, you can celebrate a sober New Year's Eve, starting fresh on the first day of the year and setting out on the right foot.
If you or a loved one are struggling with addiction, call WhiteSands Alcohol and Drug Rehab today at (877) 640-7820 to learn how we can help.
Why New Year's Eve Can Be Hard for Those in Recovery
A sober New Year's Eve can be difficult for anybody in recovery because of the strong feeling that you are missing out on a big and important night. So much cultural importance is placed on this single night that it can be difficult to imagine how you will get through this big night without touching drugs and alcohol. Some people are triggered by the people around them or old buried wounds, and others by the party atmosphere. There is a lot of social pressure to drink, and some people in recovery may worry that they have become "boring" as sober individuals.
The judgment, comments, and pressure to drink and use drugs often come from those who are still abusing substances to justify their own use. New Year's Eve does not need to be about drinking and partying, it can also be a time of reflection. You can say no to party invitations, and if you are feeling left out, remember that as a sober person your future is brighter than it once was. Take the time to celebrate yourself and all you have achieved, pat yourself on the back and recognize how far you have come since last year.
8 Ideas for Sober New Year's Eve Fun
When you think of a sober New Year's Eve, think beyond the stereotypical image of a sad person eating ice cream in their pajamas on the couch, and remember that your life is what you make of it. If you want to eat ice cream on New Year's, go for it, but just because you are not getting wasted doesn't mean you can't have as much fun as you want to. The best way to combat New Year's Eve FOMO (fear of missing out) is to make plans for the night in advance.
Some ideas for a fun and sober New Year's Eve include:
Host your own drug- and alcohol-free party at your home or in a sober-friendly venue. Make it a games night in with take-out food, a living room jam session, have your own dance party, karaoke, a craft night, a bonfire, a cookie-decorating contest, or whatever it is you and your friends like to do together, with a countdown at midnight
Find a sober event in your community. You may be surprised to find out how many other non-drinkers are out there looking for something to do. Many are family-friendly events, so you may wish to volunteer to bring a younger sibling, niece, or nephew along for some added quality time
Host a dinner party or a potluck, and enjoy delicious food and good company with New Year's themed decorations, balloons, and music
Take time away from the hustle and bustle of the holiday season. Go away from your partying friends for a day or two. This may mean staying with relatives in another town or renting a cabin to be closer to nature. Make it a special getaway retreat or an opportunity to be of service
Treat yourself to a self-care day at home, doing whatever it is that makes you feel the best. Are you at the top of your game when your nails are done? Do you feel best when the house is clean? Whatever it is that floats your boat, take care of it, and your mental health
Many NA and AA chapter locations will host marathon meetings on big holidays, where you can stay as long as you like if you are tempted to relapse. These gatherings are often a lot of fun, with activities and games planned
Go to a New Year's Party with an exit strategy. If you really want to, then go. Rehearse some answers to why you are not drinking, make sure you are being realistic, pay close attention to your triggers and emotions, and leave if things are too difficult, no matter what anybody else says. Your recovery comes first
Get a good night's sleep and wake up early on New Year's Day to go for a jog or get some exercise. Celebrate your healthy lifestyle with a nutritious breakfast or smoothie and feel good about yourself on the first day of the year
See how to create a Holiday relapse prevention plan in our blog below:
What to Do If You Relapse During the Holidays
If you relapse over the holiday season, do not give up hope. It is a very rare case in which a person in recovery does not hit bumps in the road. Just because you slipped up once does not mean you are a failure. All you need to do is pick yourself up and start again. If you have relapsed, finding support at a meeting, with family and friends, or with a therapist is a good idea. Talk to somebody about what happened and get help. It is important to be honest with yourself. If you slipped and had one drink, you may be able to forget about it and move on, but if your slip turns into a full-blown relapse, you may need to go back to rehab for additional treatment.
Achieve Sobriety and Find Recovery at WhiteSands Alcohol & Drug Rehab
WhiteSands is a safe place to go for drug and alcohol addiction treatment. We are an accredited treatment center offering inpatient and outpatient programs that are tailored to your individual needs. We use a whole-patient approach to healing, focusing on exercise, nutrition, and healthy habits, incorporating mental health care, medical treatments, and a variety of therapy options into each patient's unique treatment program.
We offer luxury comforts at our private facilities, and you will be treated as our guest outside of your scheduled treatments during the day, offering high-end amenities, comfortable accommodations, a pool lounge area, delicious nutrition-packed meals, and exercise programs including boxing with training provided by professional coaches and professional fighters.
We provide long-term support for all of our patients, with a 24/7 support line you can call any time, as well as aftercare treatments that are accessible for as long as you need. If you are looking for a treatment program in which you can feel safe and comfortable, with luxury amenities and high-end evidence-based treatments and medical care, please contact our team today. We are available day and night to discuss your next steps and how you can begin the path to long-term recovery with us.
If you or a loved one needs help with abuse and/or treatment, please call the WhiteSands Treatment at (877) 855-3470. Our addiction specialists can assess your recovery needs and help you get the addiction treatment that provides the best chance for your long-term recovery.