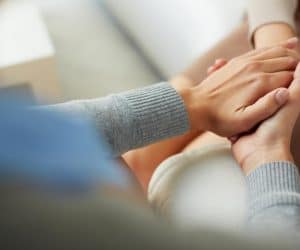 Fort Myers: A City Known for Its Beaches, Fishing and Shopping
Fort Myers is a beautiful city in Lee County, Florida with a population of around 93,000 people. Known as the gateway to Southwest Florida, it is a popular destination for tourists looking for sun, sand, and surf. A Fort Myers treatment center for drug and alcohol addiction will offer you the luxury of warm weather, proximity to beaches, and outdoor activities.
Popular beaches in Fort Myers include Lovers Key, Gasparilla Island, Fort Myers Beach, Crescent Beach Family Park, and Newton Park. These beaches feature gorgeous blue and turquoise waters, white sand, and plenty of amenities and dining opportunities.
Fishing is one of the most popular things to do in Fort Myers. Charter a boat to do deep water fishing or head out to the Sanibel Causeway, the Fort Myers Fishing Pier, or Punta Rassa Cove. If you feel adventurous, you can even go kayak fishing on the Caloosahatchee River. The top fish species you will likely find include tarpon, tripletail, bass, snapper, trout, redfish, snook, grouper, and cobia.
Shopping is another favorite pastime in the city of Fort Myers. Edison mall offers a clean, cool indoor, climate-controlled shopping experience with 160 shops peruse. Fleamasters Fleamarket is a gigantic, 400,000 square foot shopping center open Friday to Sunday 9 am to 5 pm, with booths selling food, crafts, antiques, collectibles, and anything else you can imagine. Sanibel Outlets is the place to go for factory outlet shopping, and Lakes Park Farmer's Market offers opportunities to purchase local and organic produce, handicrafts, and a variety of other goods from small business owners.
If you or a loved one are struggling with addiction, call WhiteSands Alcohol and Drug Rehab today at (877) 640-7820 to learn how we can help.
What to Look for When Choosing a Treatment Center
When you are choosing a Fort Myers treatment center to go to for help with drug or alcohol addiction, you will likely come across several options. It can be confusing not knowing which rehab is right for you. The following is a list of attributes you may want to look out for when deciding on where you want to go for treatment:
Accreditation and experience
One of the top things you will want from your rehab center is a professional treatment facility that has been certified by educated professionals with experience running your programs. Many "wellness centers" do not use certified and accredited treatment programs, instead relying on a vague notion of wellness and alternative treatments to make as much money as possible. Finding a rehab center with medical care from doctors and nurses, certified therapists, and experienced practitioners will ensure you get the treatment you need to overcome your addiction in a safe and effective program.
The full continuum of care
When you are detoxing or in an intensive rehab program, the last thing you want to be worrying about is what happens next and whether your doctor or therapist will communicate all your needs with your next provider. A rehab treatment program that includes detox, inpatient, and outpatient rehab options will ensure you have an easy transition between the levels of care as you progress and your needs change. You will have the easiest time if your treatment program provides you with:
Medical detox programs (with the option for medication-assisted treatment if required)
Inpatient (residential) rehab
Partial hospitalization programs and intensive outpatient programs
Outpatient aftercare programs and long-term alumni support
When all of these levels of care are lined up in front of you, you can avoid dealing with multiple providers, dealing with insurance coverage issues and payment plans, meeting new doctors, and other needless bureaucracy.
Medical drug and alcohol detox programs
A Fort Myers treatment center with a medical detox program will help you through distressing, painful, and dangerous withdrawal symptoms keeping your comfort level as a top priority. You will have 24-hour monitoring by doctors or nurses, there for you to administer prescription doses of medications to keep you comfortable and safe and to ensure no harm befalls you, day and night until you are deemed stable enough to move on to your rehab program.
Therapies and Treatments that treat the whole patient
You are not your addiction. You are an individual who has likely been through difficult times, requiring a flexible and customized program that not only provides physical detox but also:
Behavioral therapy
Nutrition and exercise programs
Mental health care and dual diagnosis treatments
Medication management
Group and family therapy
Individual talk therapy
Holistic or spiritual treatments
Each person is a multifaceted individual with their own unique needs, so a tailored treatment plan that addresses the various causes of addiction will ensure all angles of your substance use disorder are treated. This is just a short list of things to look for when searching for the appropriate Fort Myers treatment center for you. You will want to read each center's website carefully, ensure the treatment center's core values and philosophies match your own and get a feel for which places feel right to you. Watch out for any program that guarantees success, as no treatment can work 100% of the time for every person. It is likely wise to avoid any place that promises free treatments.
Find sober living housing in Fort Myers here:
Where to Find a Fort Myers Treatment Center
Searching for a treatment center can be daunting. Some of the best places to find recommendations for addiction rehab centers include:
Doing an internet search for rehab centers in your area
Call rehab centers in your area to speak with them or ask for a tour
Asking people you know for recommendations
Asking at AA or NA meetings, or other addiction support resources in your area
Asking your doctor
Achieve Recovery In a Fort Myers Treatment Center by Calling WhiteSands Today
If you are looking for a Fort Myers treatment center for drugs and alcohol, consider calling WhiteSands Alcohol and Drug Rehab. We are a fully accredited luxury treatment center offering full care, including medical detox, inpatient rehab, partial hospitalization programs, intensive outpatient programs, and long-term outpatient aftercare.
Our drug and alcohol treatment centers work with each patient individually, providing medical care, dual diagnosis treatments, group and individual therapy, behavioral health treatments, nutrition, exercise programs, and much more. We strive to provide the tools and resources you need to give you the best possible chance of making a long-term recovery.
Our high-end inpatient rehab center provides you with the medical supervision and prescription medications you need during detox after admission, followed by a customized rehabilitation plan that includes full days of therapy, groups, and treatments, with exercise time and food prepared by onsite chefs. In the evening you are treated as our honored guest as you lounge by the pool, spend quiet time in your room, or play games with fellow residents. You will live within our treatment center without the burden of temptation as we help you heal the roots of your addiction and gain new healthy habits.
Our outpatient programs vary depending on your needs as a patient. You will regularly attend treatment sessions, group meetings, and outpatient therapies while living outside the treatment center. Please call us to learn more about inpatient and outpatient rehab at WhiteSands, verify insurance coverage, or get started with our team. We are just a phone call away and can support you 24 hours a day.
If you or a loved one needs help with abuse and/or treatment, please call the WhiteSands Treatment at (877) 855-3470. Our addiction specialists can assess your recovery needs and help you get the addiction treatment that provides the best chance for your long-term recovery.