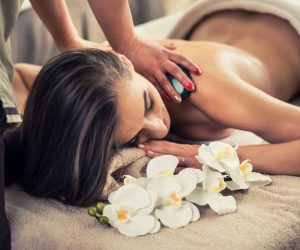 Different Types of Treatment Facilities
Addiction treatment is not a one-size-fits-all process. Each person seeking treatment will have their own needs, preferences, and recovery goals they want to meet. Everybody has their own reasons for abusing drugs and alcohol, and these are often complex, requiring various therapies and treatments to uncover and heal. For this reason, several types of treatment facilities exist.
What is a residential treatment facility?
A residential treatment facility is an inpatient rehab center where patients live full-time, day and night. Patients usually move in for 30 to 90 days to avoid the temptation to use as they regain their health with help from doctors and nurses and overcome the causes of their addiction through therapy. New habits and healthy behaviors are learned in inpatient rehab, like eating well, getting a good night's sleep, and figuring out how to have fun and live a healthy life without drugs and alcohol.
What is an outpatient treatment facility?
An outpatient rehab program is any rehab treatment plan in which the patient does not live inside the treatment center. Usually, they will live at home or move into a sober living home and attend therapy, doctor's appointments, support groups, and other addiction treatment programming on a set schedule. The rest of the time they are free to live their lives as normally as possible.
What is an Intensive Outpatient Program (IOP)?
An IOP is an outpatient treatment plan that is flexible enough to work around the patient's schedule, usually with around 9 hours a week of therapy and groups that happen in the mornings or evenings, allowing them to go to work or school, or take care of family members and other important obligations while getting strong support.
What is a Partial Hospitalization Program (PHP)?
A PHP (also known as a "day program") is a type of outpatient rehab in which the patient does not sleep in the rehab center but spends full days in the program, with around six hours a day of treatments and therapy. Patients then return home in the evening and on days off.
If you or a loved one are struggling with addiction, call WhiteSands Alcohol and Drug Rehab today at (877) 640-7820 to learn how we can help.
When Is Residential Treatment Necessary?
A person will likely need residential inpatient treatment if they:
Do not have a supportive community surrounding them at home and are feeling isolated in their attempt to overcome their addiction
Do not have a sober-friendly place to live, for example, if they are living with roommates or a spouse or family member who is actively drinking or using drugs
Have tried an outpatient program with less supervision but have not been successful in achieving recovery or getting relief from symptoms of their substance use disorder
Have experienced relapse after leaving their rehab program and are ready to try new treatment methods
Have found their support network at home is no longer willing or able to provide help and support
Do not feel safe living at home, whether due to thoughts of self-harm, escalating substance abuse or because of housing insecurity or other issues
Need to learn life skills, vocational skills, and healthy behaviors to move forward in their recovery
Have not been given a solid diagnosis when it comes to mental health issues. Staying in inpatient treatment will provide patients with full-time supervision by doctors and therapists who will have more time to monitor symptoms and behaviors
Learn about the benefits of exercise during addiction recovery here:
6 Things to Consider When Choosing a Residential Treatment Facility
So, what is a residential treatment facility supposed to offer its patients? Some important factors you will want to look for in an inpatient rehab center are:
Access to emergency medical services and medications. Sometimes withdrawal symptoms from drugs and alcohol can become intense and even dangerous, so a good inpatient treatment center will have full-time clinical care, with access to local emergency services to ensure your safety. They will also be able to offer you prescription medications as needed for your comfort and safety.
Licensed and Accredited facility and staff members. Check into the rehab center before committing to ensure they meet the state's requirements and that the professionals working within the center have the education and experience needed to be able to offer physical and mental health care.
A variety of program options. No patient is alike, and treatments should not follow a one-size-fits-all approach. Your treatment plan should be tailored to your unique needs, with a mix of evidence-based therapies, physical health and nutrition plans, group therapy, behavioral health care, and dual diagnosis programs for those with co-occurring mental health disorders.
A location that works for you. Do you want to be close to home, or do you want to travel somewhere far from home to go to rehab?
A program that takes your insurance. Mental health and addiction treatment are often at least partially covered by health insurance, so you will want to look into the facility and check with your insurance provider to see what treatments will be covered and whether the treatment center accepts your plan.
Aftercare planning and support. You do not want to be left on your own once your 90 days are up because addiction is a lifelong condition you will need to manage. Recovery always has ups and downs; having your rehab center's resources available to you when you need them can be invaluable.
WhiteSands Alcohol & Drug Rehab: The Right Residential Treatment Facility to Find Recovery
WhiteSands Alcohol and Drug Rehab's inpatient residential program is provided within a safe, sober, and comfortable treatment center, providing full days of evidence-based treatments, healthy living, and support, with a host of luxury amenities on your off-time.
Some benefits to entering residential treatment with WhiteSands Alcohol and Drug Rehab include:
Living in a safe, stable place away from everyday stress and addiction triggers
24-hour support and care from medical professionals, therapists, holistic treatment providers, and addiction specialists.
Medical detox options available, including medication-assisted treatment plans
Several therapeutic modalities including cognitive behavioral therapy, group therapy, individual therapy, counseling, mental health care, and other individualized treatments
Holistic treatments benefit the spirit and heal the body
Life skills programs
Relapse prevention programs
Dual diagnosis treatments including targeted therapy and psychiatric medications
Structure and routine, with each day planned out to best serve your individual recovery goals
Healthy nutritious meals cooked by an onsite chef
Access to a full boxing gym including a boxing ring and trainers
A swimming pool, spa treatments, and a full-sized gym
You will live in a private room with a flat-screen TV and your own bathroom, with access to your phone or laptop during certain times of the day.
During inpatient rehab at WhiteSands Alcohol and Drug Rehab, the days are structured and scheduled with treatments to heal the body, mind, and spirit in one integrated holistic approach to healing, and in the evenings, you become our honored guest. Your comfort and safety are of paramount importance to us, and we will do all we can to help you heal the underlying causes of addiction and move forward into a happier and healthier life, free from the grasp of drugs and alcohol.
After inpatient rehab is complete, we have several levels of care you can continue on into, including our partial hospitalization program, our intensive outpatient program, or our outpatient aftercare treatment plan, depending on your individual needs. Call us today to learn more about inpatient rehab locations and how we can help you start down your road to recovery.
If you or a loved one needs help with abuse and/or treatment, please call the WhiteSands Treatment at (877) 855-3470. Our addiction specialists can assess your recovery needs and help you get the addiction treatment that provides the best chance for your long-term recovery.