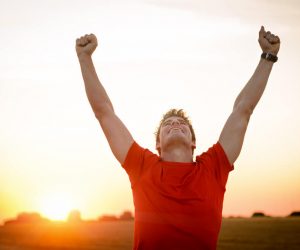 From the Staff to the Clinicians and Therapists, The Facility Has a Reputation for Being the Best in Both Servies Provided and Accommodations
Naples, Florida patient Salvatore thanks WhiteSands Alcohol and Drug Rehab and their professional staff members for their unconditional support.
"This place is amazing in every way possible; the staff and the groups etc," he says.
The facility makes it its mission to ensure patients are comfortable throughout their rehab journey. From accommodations that include newly-renovated private rooms to amenities that promote health and well-being, the facility has thought of everything to ensure patient comfort and success in treatment.
Some of the amenities offered at WhiteSands Alcohol and Drug Rehab that have helped tens of thousands of patients develop new healthy hobbies include:
A boxing program
Personal fitness training
An athletic complex
A recreation center
Volleyball
Basketball
And so much more!
WhiteSands Alcohol and Drug Rehab works to rehabilitate patients so they understand how to navigate triggers and temptation when they are confronted with them. Part of the aftercare program offered to patients involves teaching them coping mechanisms and trigger management skills so they can enter daily life with confidence and reassurance. When faced with a situation that may put their sobriety in jeopardy.
If you or a loved one are struggling with addiction, call WhiteSands Alcohol and Drug Rehab today at (877) 640-7820 to learn how we can help.
Finding Peace After Addiction
Finding peace, solace, and acceptance in addiction recovery can help patients move on with their lives in a constructive, position, and affirming manner. Understanding that addiction is a disease that must be properly managed and treated because there is no cure can help patients take the necessary steps to sustain sobriety. When you can detach yourself from substance abuse, you are clearing the way for a life that is full of opportunity, peace, happiness, and contentedness.
There are five stages of 'change' in addiction recovery. These include:
Precontemplation
Contemplation
Preparation
Action
Maintenance
The most important yet difficult part of addiction treatment is deciding to get help and knowing that it is absolutely necessary. This is often considered the toughest decision in the recovery process because you are letting go of a part of your life that is in such control. Once an individual has realized that addiction treatment is needed and it is the only other option, they are already halfway through the recovery process, as mindset is what guides patients and keeps them on track.
Getting Into Addiction Treatment Now
"Highly recommend this place if you are struggling one of the best places in Florida for treatment," Salvatore mentions.
If you or a loved one is struggling with drug or alcohol addiction, contact WhiteSands Alcohol and Drug Rehab today. They have inpatient and outpatient facilities across the state and can admit you to one closest to home. Since the facility offers all levels of care directly on-site at their inpatient centers, patients can access all the help they need in one spot. When no stress is involved in packing up and moving spaces and locations for each new level of care, patients can truly hone in and focus on their recovery.
If you or a loved one needs help with abuse and/or treatment, please call the WhiteSands Treatment at (877) 855-3470. Our addiction specialists can assess your recovery needs and help you get the addiction treatment that provides the best chance for your long-term recovery.