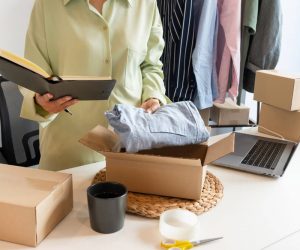 How Does Addiction Treatment Work?
There's no doubt about it–entering rehab is a life-changing step, a positive life-altering step. Choosing a rehab where you can begin your new life and make a fresh start is an extremely important decision. Some people are choosing to move to attend their choice of drug and alcohol rehab, but is this the right move for you? If you've been wondering, 'should I move for addiction treatment,' the following discussion can help.
There are good reasons to stay put in your current location. You may have supportive family and friends you can rely on as you begin your addiction treatment. You may have a job that you can't or don't want to leave. There are many great reasons to continue to live in your current environment. However, there are also some compelling reasons to leave. Relocating for addiction treatment might not be ideal for everyone, but it could be the best move you ever make. We'll explain further.
These days, many treatment paths can help people achieve their recovery goals. People have more choices than ever regarding rehab treatment programs and treatment approaches. Clinically driven treatment programs such as those offered by WhiteSands continue to be the most popular and successful with their evidence-based treatments complemented by holistic and alternative therapies known to enhance recovery.
When choosing a rehab, clients must consider whether they prefer inpatient or outpatient treatment. WhiteSands offers both. Many clients begin with residential inpatient treatment and later transition to a less-intensive outpatient program that provides ongoing support as they work to rebuild their lives. These programs rely on treatments that help clients make the changes needed to prevent relapse. Clients learn how to identify problematic or unhealthy behavior patterns and think to replace them with healthier ones supporting sobriety.
If you or a loved one are struggling with addiction, call WhiteSands Alcohol and Drug Rehab today at (877) 640-7820 to learn how we can help.
4 Things to Consider Before Beginning Addiction Treatment
Before you decide to move away for addiction treatment, there are some important considerations to ponder:
Job/Finances
It's not always possible to leave one's area when tied to a job. However, many people now work remotely, which means they can technically live anywhere. If you are in a position where finances and a job aren't holding you back from relocating now, a move might be a viable option for you.
Family
Family obligations might make moving difficult. They may not want to relocate if you have a spouse and children. You may have an extended family you feel uncomfortable leaving behind. Caring for younger children or aging parents might make relocating difficult at this time.
Social Support
Moving to a new area might mean enduring a long period of isolation. If you have a supportive friend group at your current home, you may not wish to leave them behind. Of course, connecting online makes staying in touch easy today. But it's important to consider your personality and social interaction needs. Some people are more comfortable than others being alone for long stretches. Of course, in rehab, there will be professional and peer support available.
Move Stress
Moving can be stressful, and stress can be a powerful trigger to move. How much stress will be involved in your move? Will you have to sell your home? Or, do you have a few belongings which make a move relatively easy for you? Do you expect to feel stressed about learning the ins and outs of a new place or is that type of experience no problem for you?
It's important to weigh the pros and cons of a move before you commit to relocating for addiction treatment.
See other benefits of traveling for rehab here:
4 Advantages of Moving for Addiction Treatment
There are numerous advantages to timing a move with your enrollment in addiction treatment. Here are a few:
The current environment is toxic
If your current location is filled with unrelenting temptations like friends that continue to abuse drugs or other problematic relationships, a move might be the best and easiest way to disconnect from these triggers. As you learn in treatment, you will have to disconnect from unhealthy people or situations threatening your recovery. It's not always simple, but it is necessary.
Nearby support
Some people move to be closer to family while attending addiction treatment. You might choose a location where a sibling or parent lives. You may have a best friend that lives in the area. Being able to connect with loved ones can enhance your recovery process.
You love the area
Some people move to a setting that they've visited before and longed to live in. Timing the move with treatment can be a positive life change. A healthful setting might be one where you can find lots of sober-friendly things to do such as hiking, boating, or just walking along the beach.
Fresh start
Changing your location can support your plan to make a completely fresh start. While you can't undo the past, you can disconnect from your past life–its unhealthy habits and stressors. Many people find it easier to make major life changes in a fresh setting.
How to Choose the Right Addiction Treatment Facility
When choosing an addiction treatment facility in a new location, it's important to look for one that offers evidence-based treatments. These are therapies that have the support of the medical community. They've been proven to be safe and effective for treating drug and alcohol addiction. You may also prefer inpatient or outpatient treatment. You'll want to choose a center that offers the types of programs you're looking for.
When evaluating prospective rehabs, look for facilities staffed by experienced and credentialed clinicians. Are these clinicians able to prescribe medication? Can they treat dual diagnosis? Do they have a reputation for empathetic care? These questions may be important to you to find answers to.
The facility itself can also play a role in your decision-making process. Does the facility offer luxury amenities? Is the setting comfortable or overly clinical? What type of setting and amenities are important for you?
Take time to research different rehabs to understand how each is different. You may be interested in a rehab that offers alternative and holistic treatments in addition to its conventional therapies. Treatments such as restorative yoga, creative healing like art therapy, nutrition, and other alternative treatments may be conducive to your recovery process.
Treat Addiction and Achieve Sobriety at WhiteSands Alcohol and Drug Rehab
WhiteSands Alcohol and Drug Rehab offers a full continuum of care at our addiction treatment center. We offer medical detox, inpatient treatment, outpatient treatment, and sober living solutions. We also offer dual diagnosis treatment, family therapy, individualized treatment, and addiction intervention programs. Our treatment options are extensive. We offer evidence-based therapies like cognitive behavioral therapy and both holistic and alternative treatments that enhance recovery.
Contact WhiteSands Alcohol and Drug Rehab today to learn more about our treatment programs and therapies in detail. We can also discuss our enrollment process. If you are thinking about moving to be near our treatment center, we can provide you with additional information that may help you make your decision. Whether you ultimately choose to remain in your area or relocate, be sure to get help. Treatment is the key to your recovery from drug or alcohol addiction.
If you or a loved one needs help with abuse and/or treatment, please call the WhiteSands Treatment at (877) 855-3470. Our addiction specialists can assess your recovery needs and help you get the addiction treatment that provides the best chance for your long-term recovery.