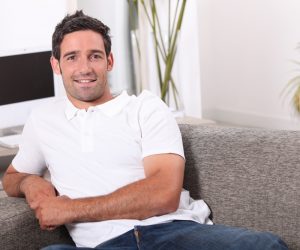 What Is Sober Living?
You might wonder about the next step if you have completed your addiction treatment program or are nearing its completion. The recovery process extends long after addiction treatment. In fact, the period after leaving rehab can be the most challenging for recovering individuals as they begin to rebuild their lives while being mindful of managing their triggers to prevent relapse. Spending time in a sober community can be the perfect bridge between rehab and a fully independent life. Before making your decisions, it's helpful to understand the benefits of sober living explained here.
Sober living refers to a facility or community that provides living quarters for people recovering from a drug or alcohol addiction. It's an interim or temporary living arrangement that allows residents to lead independent lives while residing in a safe, drug-and-alcohol-free place with others who are also working to maintain their sober living goals. These environments are designed to be supportive and positive environments where residents can practice the healthy coping strategies learned in rehab without facing all their post-rehab challenges alone.
Of course, there are rules for residents to abide by. No drugs or alcohol is obvious, and most facilities require random drug/alcohol testing. Residents may be required to share household duties and attend community support groups or aftercare meetings. The goal of these communities is to create a healthy environment where people can transition from the highly structured rehab period to their lives.
If you or a loved one are struggling with addiction, call WhiteSands Alcohol and Drug Rehab today at (877) 640-7820 to learn how we can help.
Who Should Consider Sober Living?
Living in a sober living community isn't ideal for everyone. Many people with supportive families or who prefer to live alone might not opt for this post-rehab environment. However, someone who does not have a supportive home environment and is still struggling with some of the ups and downs of sobriety can benefit from peer support. Terrific camaraderie occurs in sober living homes. Residents form bonds as they hold one another accountable for maintaining their sobriety. They provide welcome encouragement and are there to listen and offer advice during tough days.
How Long Do People Stay in Sober Living Communities?
People tend to live in sober living communities for a few months up to a year. It's a matter of personal choice. Spending a substantial amount of time in a sober home allows the individual to build many good habits for healthy living. They can grow in stability and plan how they want to live independently once they leave. Sober living housing gives them the space to continue their recovery with a healthy degree of support to keep relapse at bay.
Learn about sober living housing in Orlando here:
6 Benefits of Sober Living
If you're considering spending time in a sober living community after rehab, you should get familiar with the advantages it can provide you. Here are some to consider:
Lack of Temptations
Many people remain vulnerable to their triggers to use even after completing their addiction treatment program. Recovery hinges on managing these triggers in healthy ways to prevent relapse. Returning to an environment where drugs and alcohol may be or can be easily obtained may be too much for someone still in their early recovery process days. Sober living removes many of the temptations that exist in the outside world. No drugs or alcohol are allowed in these facilities, making them safe, healthy environments for residents.
Healthy Structure
Sober living homes set up positive living structures. Some routines might include chores and group support meetings. Adhering to positive routines and a healthy structure provides a terrific recovery framework. The framework is something residents can rely on as they go about their day, and many residents carry on the habits formed in sober living facilities in their independent lives.
Life Skills
People who have been addicted to drugs or alcohol for a while may have gotten out of the habit of performing life skills. Sober living facilities encourage everyone to practice life skills like doing laundry or going grocery shopping. Performing all of these skills for your own household might be overwhelming at first, but performing them with other residents can be fun. In essence, residents learn together and learn from one another.
Form New Friendships
It's not uncommon for residents of sober living communities to form close bonds with each other. Individuals may have little in common except for their condition and goals for lasting recovery, but often that's all it takes to cement a strong bond. These friendships aren't only important in the interim; they are connections that people can take with them when they leave the facility and begin their fully independent life. Good friends are important to support. Many people abandon relationships because their friends continue drinking heavily or abusing drugs. Pulling away from unhealthy situations is a coping strategy for people in recovery. Making new friends helps to reduce the sadness and social isolation that comes from leaving old social groups behind.
Goal Setting
Residents of sober living communities often discuss how they want their life to be after moving out. Goal setting and creating plans to achieve those goals can be less overwhelming when residents work on their plans together. It's not uncommon for residents to work on things like resumes together or learn new work skills from one another.
Reduce the Risk of Relapse
Spending time in a sober living community means that you don't have to spend the early weeks and months of your post-rehab journey alone. Having ready support available from other residents can reduce the risk of relapse. Addiction treatment centers, of course, provide an immense degree of support. Returning to life without support can be challenging for many. Sober-living residences provide a healthy level of support that's conducive to this period of recovery. Residents can work on developing their independent lives while still having support. When they have challenging days, which are inevitable for everyone, they don't have to try to cope alone. That can be a powerful help in maintaining one's sober living goals.
Live Sober and Strong With Help From WhiteSands Alcohol and Drug Rehab
WhiteSands Alcohol and Drug Rehab is a renowned drug and alcohol rehab, but did you know that we also feature sober living residences? We offer a full continuum of care for our clients, including sober facilities where individuals can build the skills needed to live a healthful and rewarding life.
Our sober living community is designed to provide all the advantages that sober group living can afford. Residents can expect ongoing support as they continue along their recovery path. Our sober living residents typically attend aftercare programs while beginning to live independently in the context of sobriety. If you have questions about our sober living community, contact us to learn more. If you need treatment for a drug or alcohol addiction, call us to discuss our enrollment process. Our rehab can support you each step of the way, from medical detox to sober living.
If you or a loved one needs help with abuse and/or treatment, please call the WhiteSands Treatment at (877) 855-3470. Our addiction specialists can assess your recovery needs and help you get the addiction treatment that provides the best chance for your long-term recovery.