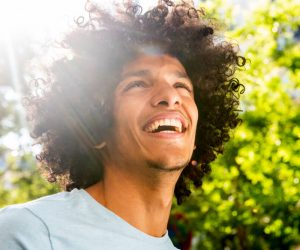 Patient Demonstrates Unwavering Gratitude for his Rehab Experience at WhiteSands Alcohol and Drug Rehab
After attending our addiction treatment center in Fort Myers, Michael says that he "sincerely urges anyone contemplating a rehab stay to come here."
There are no regrets when he decided to seek help for his substance abuse. Like many patients who attend WhiteSands Alcohol and Drug Rehab for drug or alcohol addiction, Michael is on the road to recovery and thriving. He has taken the life skills learned in residential rehab at our addiction treatment center in Fort Myers and continues to apply them regularly in his daily life. 
Some of the features of WhiteSands Alcohol and Drug Rehab that separate them from competitors include:
Personalized treatment programs based on the unique needs of each patient

Multiple one-on-one therapy sessions per week

In-house, full-time clinical and medical staff

A personal training program 

All levels of care including inpatient, outpatient, and aftercare facilitation 
Since not every patient struggles with the same problems, a generic and one-size-fits-all approach to addiction recovery should not be applied. Rather, an individualized and personalized treatment program based on patients' unique needs is recommended. This way, any underlying causes of addiction can be uncovered.
If you or a loved one are struggling with addiction, call WhiteSands Alcohol and Drug Rehab today at (877) 640-7820 to learn how we can help.
Clinical and Support Staff Who Care
"The staff are second to none. Caring, hard-working, and helpful in every way", says Michael.
At our addiction treatment center in Fort Myers, the staff truly cares and wants to see patients succeed in recovery. Unlike other facilities that provide generic treatment programs and an institutionalized approach to addiction recovery, WhiteSands does the complete opposite. From the initial patient assessment to inpatient, outpatient, aftercare, and transitional housing, WhiteSands is right there by the patient's side at every step.
With a team of board-certified clinicians, registered nurses, and a medical director on staff, patients can feel confident that they are in the best possible care. The staff here are employed by WhiteSands full-time, so therapists are not in-an-out and rotating as many other facilities do. This means that patients can feel comfortable opening up about their struggles with a therapist who will be by their side the entire time they recover. 
A Confident and Sober You
WhiteSands Alcohol and Drug Rehab ensures that each patient leaves treatment feeling confident and assured for the journey ahead.
"I feel stronger, more educated, and more driven than I have in many years," Michael says. "5 stars just aren't enough!" 
Lasting addiction recovery takes an undesirable commitment. If you believe that the only other way to continue on in this life is to seek help for your drug or alcohol addiction, then call WhiteSands Alcohol and Drug Rehab now. The staff members here demonstrate a dedicated approach to addiction treatment and want to see you succeed. Seeking addiction recovery is one of the toughest decisions ever, as it is life-changing. You must understand that once you decide to get sober, there is no turning back. WhiteSands Alcohol and Drug Rehab will teach you coping mechanisms and trigger management skills as part of the aftercare plan. 
If you or someone close to you is struggling with drug or alcohol abuse, contact WhiteSands Alcohol and Drug Rehab today. Our intake team is available 24/7 to take your call. 
If you or a loved one needs help with abuse and/or treatment, please call the WhiteSands Treatment at (877) 855-3470. Our addiction specialists can assess your recovery needs and help you get the addiction treatment that provides the best chance for your long-term recovery.