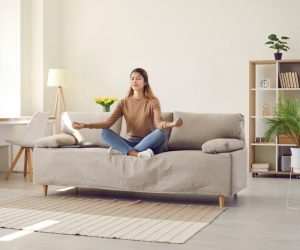 What Are Sober Homes?
Florida sober homes can be crucial to many people's recovery journey. These are dedicated living spaces, often group homes and other shared living spaces, for those who have quit using drugs and alcohol and need a safe and sober living environment to stay in during early recovery.
Addiction is a condition that cannot be cured, even after going through a full continuum of care that includes detox and inpatient and/or outpatient rehab, but it can be managed. Being new to sobriety after rehab can be challenging, especially if a person returns to a home or a lifestyle where drinking and drug use is normal or even encouraged.
A sober living home is where newly sober individuals can live alongside other like-minded peers and where they will be held accountable for their actions. In a sober home, there is zero tolerance for substance abuse. No drugs or alcohol are allowed on the premises at all, with some places not even allowing mouthwash or vanilla extract due to their alcohol content. Many sober homes will implement random drug testing to ensure residents are staying on track, and there are other common rules surrounding things like:
Having visitors in the home
Curfews
House chores and compliance with house rules
On-time fee payments
Being enrolled in school, working, or being in a rehab program
Participation in group meetings and therapy
Respecting other residents in the home
A sober home will provide a new, safe, and supportive environment you can come home to after work or school without the added worry of being tempted or turning down invitations to drink or use drugs. Avoiding temptation can help immensely in early recovery, and you will be provided with every opportunity to develop your coping skills and a healthy routine as you take on normal responsibilities like cooking, cleaning, working, etc.
Living in Florida sober homes offers you the unique opportunity to live in a supportive and substance-free environment without missing out on important life events and opportunities. You can still work, attend social events, and see your family, but you will also be provided with resources and stay connected to a vibrant sober community, doctors, and therapists who can help you work through any issues you may encounter in your everyday life.
If you or a loved one are struggling with addiction, call WhiteSands Alcohol and Drug Rehab today at (877) 640-7820 to learn how we can help.
Why Florida Sober Homes Are a Good Option
Florida sober homes are varied in what they offer to their clients, but the one thing they have in common is that they are located in one of the most beautiful states in the USA. There is a reason Florida is a vacation destination for millions of tourists annually. It is a lovely place to spend time and an even better place to recover as you work hard to overcome the grip of addiction. Some good reasons to consider Florida sober homes include the following:
The famous Florida weather is subtropical, with plenty of sunshine and mild winter climates, allowing you to get outdoors, enjoy the beaches, and take in as much vitamin D as possible to improve your mental well being
The gorgeous scenery includes incredible blue oceans, white sandy beaches, palm trees, and a tropical vibe that promotes relaxation and healing. When staying in a sober home in Florida, you will feel like you are on vacation in paradise
Numerous luxurious rehab settings in Florida offer high-end amenities and services like swimming pools, spa sessions, alternative healing alongside traditional therapy, full-sized gyms and nutritional programs, food cooked by private chefs, and other specialty programs you will not find anywhere else
If you are from out of town, traveling for rehab can provide you with more privacy than if you stay in your hometown, and it can give you a fresh start and a sense of a new beginning, starting your recovery journey out on the right foot
Learn why sober living in Florida can be beneficial here:
5 Things to Consider When Choosing Sober Homes in Florida
When you are choosing from one of the many Florida sober homes, you may wish to look at factors including:
Is it co-ed or gender separated, and is it LGBTQ+ friendly? Safety is a top concern when it comes to choosing a place to live, and that is the case when selecting a sober home. For some, staying in a women's only sober home or an LGBTQ+-safe home will alleviate worries about violence and discrimination, allowing you to spend your time and energy focusing on your healing and improving your life instead.
Do you require ongoing nursing care or medical oversight? Some Florida sober homes offer on-site clinical care, psychological treatments, medication management, and nursing staff. If you have ongoing health issues that require care but cannot stay inside a residential (inpatient) drug or alcohol rehab program, finding a sober home that provides care may be a good option for you.
Do you need strict rules or a more casual environment to be able to thrive? Be honest with yourself with this question. You know yourself and how you respond to having freedom versus how you act when there are firm rules with consequences in place. If you are uncertain, it may be a good idea to lean toward a home that holds you accountable and makes you take responsibility for your actions and actions that are in your best interest.
What can you afford? There are a variety of Florida sober homes out there, including high-end luxury homes that provide a private chef, housekeeping, private rooms, and luxury amenities and services, and more humble homes in which you purchase your own groceries, do your own cooking and cleaning and stay in a semi-private room. These will vary widely in price, so do some research before deciding on your ideal location.
Does your insurance cover sober homes? Some health insurance policies will cover sober living home arrangements for a specified amount of time. Each insurance company is different, so verifying your coverage with the home and your insurance broker before making any final decisions is best.
If you are considering attending an outpatient rehab program and living inside a sober living home, please contact WhiteSands treatment center today. We have 17 outpatient facilities throughout Florida, and our team will help you find the right fit in the many nearby Florida sober homes based on your needs and preferences.
Outpatient rehab and sober living homes pair well together, as you will be addressing relevant issues and learning the life skills you need to move forward in your life as a sober individual without the added stresses and temptations that can present themselves if you stay living in the same environment you had been in before rehab.
Moving into one of the Florida sober homes nearby will provide you with a clean, safe, and 100% sober place to go, as you receive full support from the WhiteSands community. Even after you complete your outpatient treatment, you will be connected with our alumni group and all the recovery resources you will need to stay on track with your sobriety for the rest of your life. Please contact us today to learn more about how we can help you stay sober by finding the right home or halfway house in Florida.
If you or a loved one needs help with abuse and/or treatment, please call the WhiteSands Treatment at (877) 855-3470. Our addiction specialists can assess your recovery needs and help you get the addiction treatment that provides the best chance for your long-term recovery.