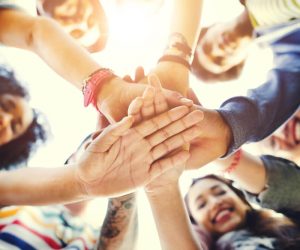 Outpatient Drug Rehab Sarasota: Getting Help
Outpatient drug rehab in Sarasota is a type of non-residential treatment for addiction that is therapy based. Unlike "going to rehab," when you are in an outpatient program, it will not include living on-site full time. You can move into a sober living home if you wish, or you can stay at home with your family, continuing your life as normally as possible as you get treatment.
People in outpatient programs have a set schedule of therapies and other treatments, coming to the facility for treatment a set number of hours per week, which is determined based on your level of addiction, individual health needs, and recovery goals. Because of the lack of 24-hour supervision, outpatient rehab is usually recommended for people with mild to moderate addiction.
Outpatient rehab Tampa is also a good choice for people with severe addictions who have completed a stay in inpatient rehab. It can help with the transition back into normal life and routines, providing strong support and ongoing care as triggers pop up or old habits start to set in again. An outpatient rehab program can help you avoid relapsing.
Getting help from an outpatient drug rehab program starts with talking to an admissions personnel, so if you are interested in starting rehab on an outpatient basis, doing some research and calling the rehab facilities that offer programs of interest can be a good first step. They will likely ask you questions about your drug use, mental health, medications, your job or school, and other pertinent information. It is a good idea to answer honestly, even if the questions seem personal, as this will help them to place you in an appropriate inpatient or outpatient program.
If you or a loved one are struggling with addiction, call WhiteSands Alcohol and Drug Rehab today at (877) 640-7820 to learn how we can help.
Both types of drug rehab programs in Sarasota have distinct advantages. Some of the benefits of outpatient rehab include:
Being able to live at home with support from friends and family members
You can keep your job and continue working while getting treatment
Most outpatient programs are less expensive than inpatient, as you do not need to pay for food and accommodation
Many outpatient rehab programs are covered by insurance
Outpatient drug rehab helps you build a strong support system through support groups and sober activities
Outpatient Drug Rehab Sarasota: Who Should Consider Treatment
The people who are most likely to benefit from an outpatient drug rehab program are those who have the following:
A mild to moderate addiction or who has already completed an inpatient program
A strong support system of family and friends
The motivation to get to all therapy appointments, doctor appointments, groups, and other programming
Transportation is available to them to get to all appointments and sessions
A strong motivation to stay sober and work on their health and wellness
No symptoms of withdrawal and no medical or psychiatric issues that require monitoring
Low risk of relapsing
Outpatient Drug Rehab: 6 Things to Know Before Starting
You do not need to "hit rock bottom" before starting rehab. Many people do not seek treatment because they don't think their addiction is "bad enough." In fact, the earlier you start your treatment, the more likely it is that the treatment will be successful. Early treatment will also result in less damage to your health, your relationship with family and friends, your work, and other important parts of your life.
There are different types of rehab, and not all of them will be right for your individual needs. It is important to consider what you are looking for in a rehab clinic. Do you want to continue working while you go to rehab? Do you need medical care? Have you experienced withdrawal symptoms when cutting back or trying to quit using drugs?
Your attitude can make all the difference in your recovery. Change comes from within, and rather than fighting those who are trying to help you or staying in denial about the issue, keeping a positive mental attitude and earnestly trying hard in groups, therapy, and other treatments can cause sweeping changes in your life and your physical and mental health
Addiction is a chronic disease that needs to be managed for the rest of your life. Simply detoxing is not enough. You need to gain sobriety skills and recovery tools including relapse prevention strategies and healing underlying issues that may contribute to your substance use disorder. Learning new healthy habits and gaining a new mindset can also help in overcoming addiction
Group counseling and talk therapy are not as scary as they seem from the outside. It can be healing to talk and listen to people who are in a similar situation to you. You will receive support, talk issues out, receive breakthroughs, and feel less isolated, and you may also help others in the process
Support from loved ones can be a big help. Isolation and stress can be huge barriers to overcoming addiction, so healing damaged relationships in family therapy and letting your friends and family in can help immensely. Not only will they be there to offer help when times are difficult, but they can also be there in the positive moments and join you in fun sober activities
What Happens After Outpatient Drug Rehab?
After outpatient drug rehab is over, you will not be "cured" of addiction. It is a life-long condition that needs to be managed. During rehab, you will learn many ways to avoid situations that put you in danger of drug use and coping strategies to deal with difficult emotions and situations. It is important to understand your triggers and know what to do if you are tempted to relapse. Some ways to remain in long-term recovery include:
Staying connected with a sober community through groups like the 12-step program, SMART recovery, or other alternative support groups for accountability and encouragement
Making new, sober friends, and avoiding those who would encourage drug use and drinking
Joining a gym or a sports team or participating in regular physical activities to promote health
Taking a class or joining clubs, church groups or other healthy and sober-friendly groups can decrease isolation and keep your hands and mind busy
Going to therapy and doctor's appointments regularly to stay on track and work through any issues you may be having
Trying holistic methods like breathwork, meditation, massage, or yoga to de-stress
Get Top Outpatient Drug Rehab in Sarasota at WhiteSands Alcohol and Drug Rehab
WhiteSands Alcohol and Drug Rehab offers several levels of outpatient care to choose from. These are:
Partial Hospitalization Program (PHP) is 10 to 20 days, 6 days a week, with 5+ hours per day of structured individual and group therapy and a weekly psychiatrist visit. You can live at home or in community housing, taking on responsibilities like cooking for yourself and administering your own medications. During your time in the PHP, you will have access to amenities like fitness and boxing programs and a personal trainer, and you will be invited on sober outings.
Intensive Outpatient Program (IOP) is 30 to 90 days long, with three hours a day, three days a week of group therapy, individual sessions, and follow-up appointments with a therapist and a psychiatrist as needed. The IOP program in Sarasota includes continued medical care, including prescription refills and case management services, and you will have a life-skills guide checking in on you every day for 90 days.
Outpatient Program (OP) is a flexible long-term program that can be tailored to your needs after you complete your IOP. Schedule therapy and doctor's appointments, attend groups and stay connected to sober resources as you transition back into regular life after rehab.
Whether you are considering inpatient or outpatient rehab, at WhiteSands Alcohol and Drug Rehab, we can provide effective, evidence-based treatments to you that will keep you safe and comfortable, providing a variety of treatment options that will be customized to suit your individual needs. For many people, it is advised to move through the entire continuum of care, from medical detox through inpatient rehab and on into an outpatient program, as this will provide you the best chance at staying sober long-term.
Please call WhiteSands Alcohol and Drug Rehab today to learn more about our therapies, treatments, luxury amenities, and outpatient treatment plans. You can also call to verify insurance coverage. We are happy to answer any questions you may have, even if you are not ready to commit just yet. Contact us now to learn more.
If you or a loved one needs help with abuse and/or treatment, please call the WhiteSands Treatment at (877) 855-3470. Our addiction specialists can assess your recovery needs and help you get the addiction treatment that provides the best chance for your long-term recovery.