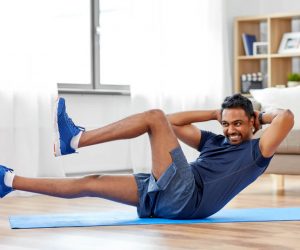 How to Overcome Drug Addiction in Florida: The Latest Statistics
If you are wondering how to overcome drug addiction in Florida, you are not alone. Drug addiction issues in the United States are not a new problem, but over the past decade, issues including overdose deaths and an increase in opioid use disorder have been sweeping the news headlines. This is large because the state of Florida is located nearest to many drug-producing and shipping countries, with 131 airports and 14 major deep-water ports, the longest shoreline, and a huge amount of tourist traffic. At the Port of Tampa alone, the longshoremen process over 46.5 million tons of cargo each year. The high number of boats, planes and private vehicles coming and going at all times allows drugs to slip into the country unnoticed, often intermingled with produce, detergent, coffee, and seafood or concealed within the walls of the shipping containers themselves.
Because of all these factors, Florida, and the entire country, has had some incredibly complex drug issues, including drug use throughout the general population. Some recent statistics show that:
Over half the people in Florida aged 12 and over have used illicit drugs at least once
More people in Florida die from drug overdose than from gun violence and car accidents
Accidental drug overdose is a leading cause of death for people under the age of 45, with over 70,000 overdose deaths occurring annually in the US, a number that is increasing by about 4% each year
Over 37 million people had used illegal drugs within one month of being surveyed in 2020, and over 19 million had used illegal drugs within one year
28 million Americans have an alcohol use disorder, which is about 20% of people who drink
24.7% of people who have a substance use disorder are addicted to opioid drugs
Approximately 9.49 million Americans aged 12 or older will misuse opioids at least once in a 12-month period
70% of users who try illegal drugs before age 13 will develop an addiction in the next 7 years
People in the LGBTQ+ community have a higher overall risk of developing a substance use disorder
The rate of drug use in people over 40 is rising faster than the rate of use in younger groups, especially when it comes to prescription opioids
Although these statistics may make it feel like there is little chance of overcoming addiction, the opposite is actually true. Many people succeed in quitting drugs and alcohol through integrated rehab programs that include a combination of medical care, medication management services, therapy, counseling, and case management services.
If you or a loved one are struggling with addiction, call WhiteSands Alcohol and Drug Rehab today at (877) 640-7820 to learn how we can help.
Is Drug Addiction on the Rise in Florida?
In Florida, there is a perfect storm that includes an over-prescription of opioid painkillers and benzodiazepine drugs, mental health issues, a global pandemic, and increased illegal drug trafficking that is causing serious issues in the community. In February 2022, around 8% of Floridians reported being illicit drug users (or around 1.5 million people), with a 71% increase in overdoses between 2019 and 2020.
Since the year 2000, Florida's opioid overdose death rate has tripled, a frightening statistic due to the proliferation of fentanyl found throughout the drug supply, including being added to heroin and cocaine. Accidental deaths from counterfeit ecstasy, Xanax, Oxy, and other pills is also an issue, with traffickers including lethal amounts of the powerful but cheap to produce opioid to increase their profits.
The Florida Department of Health, the Florida Department of Law Enforcement, and the Florida Department of Children and Families have been working together to increase public knowledge about how to overcome drug addiction in Florida, educate healthcare providers on addiction, and address this serious public health and safety issue.
In general, drug addiction in Florida continues to rise across all demographics in a rising epidemic, with people of all ages, genders, income brackets, races, and religions developing addictions to alcohol, prescription stimulant drugs, meth, opioids, cocaine, and sedatives.
At WhiteSands Alcohol and Drug Rehab, we have doctors, therapists, addiction specialists, psychiatrists, and psychologists who are trained and experienced in addiction treatment. If you or a loved one feels overwhelmed by the process of rehab, we are happy to guide you to the right treatment program for your needs.
How to Overcome Drug Addiction in Florida: Learn Six Ways
If you find that your drug use is beginning to affect your quality of life or if it interferes with your ability to live normally and happily, it may be time to cut back or stop completely. The following are some tips you can try that will keep you away from risky situations and start to develop healthier habits in your everyday life:
Find sober activities that will keep you busy. Joining a sports team, volunteering, or establishing a rewarding hobby will keep your hands moving and your mind off drugs. Along with boredom, isolation is a common relapse trigger, so it is even better if you do the activity with other sober-minded people, as it will provide you with a strong and supportive community.
Cut certain people out of your social life. You can probably immediately identify people who will not be good for you to be around as a newly sober person. Unhealthy relationships with these people can add unnecessary stress to your life, and you will likely not be able to stay sober if your entire friend group is going out drinking or sitting around using heroin every night.
Eat healthy, sleep well, and get plenty of exercise. A healthy body will improve mental health, confidence, and overall sense of well-being, making it less likely for you to want to turn to drugs.
Learn holistic methods of stress reduction. Turn to meditation, yoga, or breathwork instead of pills to bring that heart rate down and take your mind off of difficult thoughts and emotions. These are easy-to-learn, free-to-practice activities you can do anywhere you feel overwhelmed.
Talk to a friend, trusted relative, or support group. If you find that your thoughts are racing, life is overwhelming or difficult, and all you can think about is using drugs, express your feelings to somebody you trust. A support group will be full of people who understand what you are going through and may be able to help you or provide the right resources for your needs.
Get professional help. If you feel obsessed with thoughts about drugs, if you feel withdrawal symptoms when you try to quit, or if drugs are negatively impacting your relationships, finances, and work but you cannot seem to stop using them, it is time to talk to a professional. Programs with medical detox services, behavioral therapy, and relapse prevention education may be just what you need to regain control over your health and life.
Learn about the benefits of exercise in addiction recovery here:
Finding the right rehab center for you can be difficult, especially if you have never been to rehab. If you don't know where to look or what to look for, you may want to:
Ask your doctor or therapists for recommendations
Research local rehab centers to find out what they offer
Call rehab centers in your area for more details
Ask people at 12-step meetings or other peer support groups about their experiences
How to Overcome Drug Addiction in Florida With WhiteSands
To find out more about how to overcome drug addiction in Florida, contact WhiteSands Alcohol and Drug Rehab. We offer the full continuum of care, from medical detox through luxury inpatient drug treatment to outpatient rehab, with partial hospitalization programs, intensive outpatient programs, and long-term outpatient aftercare. Each patient's program is individualized, with medical care, dual diagnosis treatments, group and individual therapy, behavioral health treatments, nutrition and exercise programs and much more.
Our team works hard to provide the recovery tools and relapse prevention skills you will need to stop using drugs and regain your sense of self, confidence, and control over the trajectory of your life. Your plan will be customized to your needs, giving you the flexible treatment that you need to overcome this difficult time. Call us today to learn more.
If you or a loved one needs help with abuse and/or treatment, please call the WhiteSands Treatment at (877) 855-3470. Our addiction specialists can assess your recovery needs and help you get the addiction treatment that provides the best chance for your long-term recovery.