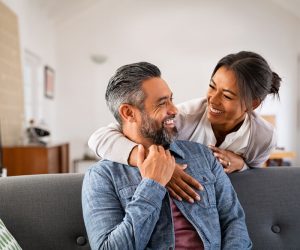 WhiteSands Alcohol and Drug Rehab has received a five-star Google review from a former client who has maintained his sobriety for more than two years after completing treatment.
"I've been clean and sober over two years, thanks to the tools I walked away with from White Sands," wrote Steven, the former client. "I am grateful for my newfound freedom."
Many others have found freedom from alcohol and drug addiction at the treatment center in Fort Myers, Florida, which has been recognized as one of Florida's top treatment centers by Newsweek magazine. The program consistently exceeds the treatment industry's standards of care, with more in-depth and individualized treatment to meet the critical needs of patients. As a result, WhiteSands has a higher percentage of patients who, like Steven, are enjoying sustained recovery. 
At WhiteSands, comprehensive therapy is designed to reveal and treat the underlying causes of substance abuse disorders. The treatment experience is highly individualized to better understand underlying emotional challenges leading to "self-medication" with substance use.
WhiteSands has three inpatient locations and 14 outpatient locations throughout Florida. 
The journey to lasting sobriety begins with medically assisted detox followed by residential rehab. The patient then transitions to day-night treatment, an outpatient program with housing, or may move to intensive outpatient treatment with residence. Care is provided by a medical and therapeutic team skilled in addictions and substance-related disorders. 
Treatment strategies include family therapy; accelerated resolution therapy; sober living facilitation; mental health treatment; trauma therapy; and dual diagnosis treatment, which approaches addiction as a symptom of an underlying emotional or psychological condition rather than as a single disorder. Throughout their journey to recovery, from medical detox to behavioral therapy and Life Skills work, patients get expert guidance from board-certified treatment specialists. 
In the first week of treatment, each patient meets several times with WhiteSands' medical director, clinical director and psychiatrist and an individual therapist. They work with the client to establish personal goals, select therapy group options and develop the treatment plan. Each client participates in four to five individual or family therapy sessions per week. Sessions are held more frequently than at other treatment programs, so WhiteSands has a larger treatment team.
At WhiteSands, a critical aspect of treatment is the facility's environment. WhiteSands rejects old notions of rehab as a cold, harsh place that feels like a punishment, with minimal comforts so patients can learn to live with deprivation and denial. Instead, WhiteSands believes that a client who is offered comfortable surroundings and is treated with respect and dignity is a more successful client. In treatment during the day, everyone is a patient; in the evening, they become guests and participate in a variety of recreational and social activities. 
The facility is located on a spacious 10-acre campus. Accommodations are in private rooms, and clients have access to cell phones or other electronic devices to stay in touch with their support networks outside the center. 
Amenities on the WhiteSands grounds include a recreation center where clients can come at the end of treatment each day to relax and have fun with games, physical activities and socializing. Clients can join an optional boxing program led by a professional trainer, in which they can get physically fit and burn off pent-up energy. WhiteSands believes that when patients can exert energy in a healthy, constructive manner, they are also developing new hobbies and habits they can take with them to their new lives of sobriety and peace.
Anyone seeking comprehensive treatment for a substance use disorder can visit WhiteSands Alcohol & Drug Rehab or call (877) 640-7820 .
If you or a loved one needs help with abuse and/or treatment, please call the WhiteSands Treatment at (877) 855-3470. Our addiction specialists can assess your recovery needs and help you get the addiction treatment that provides the best chance for your long-term recovery.