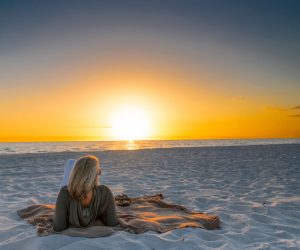 Sober Things to Do in Tampa: The History of Tampa
Tampa is one of the most well-known cities in Florida and is a popular destination for tourists and vacation goers. Modern-day Tampa offers numerous attractions, beautiful scenery, and lush nature. A rich history associated with Tampa has enriched the development of this vibrant city, which provides plenty of options for people in addiction recovery to find sober things to do in Tampa.
The history of Tampa dates back to 1521 when a Spanish settler Juan Ponce de Leon began his youth conquest within the Tampa area. Spanish mapmakers gave the city its name in 1695. However, the permanent history of Tampa began in 1824 when the United States Army placed the first permanent settlement with Fort Brooke which was established to protect the residents of Tampa against Seminole uprisings. This transition in Tampa helped to establish a stable trading post and thriving frontier outpost. By 1884, Tampa's population increased with a rail line placement within the city. During this time, a cigar manufacturing company began increasing the number of Cuban locals and Europeans that began working there. By 1914, the popularity of Tampa increased bringing the need for commercial flights to be scheduled for regular arrival and destinations to Tampa increasing the number of people that visited Tampa. During the wars, Tampa became an epicenter for shipbuilding as well as the opening of an Air Force Base. The popularity of Tampa dramatically increased with the creation of Busch Gardens and Lowry Park in the 1950s which have continued to be popular attractions for tourists today.
If you or a loved one are struggling with addiction, call WhiteSands Alcohol and Drug Rehab today at (877) 640-7820 to learn how we can help.
What Is Tampa Known for Today?
Tampa today is known as a vibrant city that offers tourists and locals several local sights and attractions that provide an enriching culture and lively environment. Tampa has become widely known for several attractions including theme parks, museums, and historic sights of the history of Tampa. There is something offered for people of any age within Tampa that make this city an exciting, refreshing place to be. Along with engaging attractions, Tampa has become world-renowned for local cuisine that incorporates the rich, diverse culture within the Tampa area. From food items such as Cuban sandwiches, Spanish bean soup, crab enchilada, and blooming onions, the local food that has been created within Tampa has left long-lasting impressions on foodies across the globe.
The Weather of Tampa
Tampa weather offers the perks of the well-known Florida climate that boast warm summer air and sunny days. Typical Tampa weather within the hot season of May to October sees an average high temperature of 86 degrees with warm, sunny weather. During the colder season of November to March, the average daily temperature is 75 degrees. The climate of Florida is ideal for many vacation goers all year round as Tampa offers sunny, tropical climates throughout the year.
Sober Things to Do in Tampa: Check Out These Activities
Living in addiction recovery in Tampa provides an environment that allows individuals to thrive with access to several activities and attractions to engage in while sober. These sober things to do in Tampa will enable you to enjoy life in addiction recovery:
Take a walk down the Tampa Riverwalk. This promenade is located within the Tampa waterfront, offering stunning scenic ocean views and witnessing the local artwork along the way. Lettuce Lake Regional Park offers several activities that will immerse you in the nature and culture of Florida.
Walk through the park that overlooks a marsh that is home to many animals including birds, turtles, and alligators. While in the park you can enjoy hiking, canoeing, and animal spotting while walking through this lush park.
Visit the Tampa Zoo at Lowry Park. This local zoo offers exhibits that are home to over 2,000 animals from different regions around the globe. Park visitors can have backstage access to some animals such as penguins or go on a safari through the African exhibit.
Busch Gardens is a world-renowned theme park that has been a staple in Tampa culture. This African-themed adventure park offers several exciting rides, animal attractions, live performances, and musical performances that make for an exciting day for people of any age to enjoy.
Attend Adventure Island to get a break from the Florida heat. This local waterpark offers eight major waterslides and other water park attractions that will keep you cool on any idea while having a blast throughout your time at Adventure Island.
Explore the world-renowned Sunken Gardens. These breathtaking gardens are home to exquisite tropical flowers that have been in the gardens for over 100 years. While walking through these stunning gardens, you will walk among flocks of vibrant flamingoes.
Visit Clearwater Beach which has been voted the #1 beach in the world by Tripadvisor. This beach offers pristine white sandy beaches and sparkling crystal blue ocean water that will offer a tropical destination for all. Enjoy water activities in the ocean or sit on the sugar-white sandy beach while enjoying the warm Florida sun.
The Clearwater Marine Aquarium offers many exhibits that are home to rescue marine animals such as sea turtles, otters, pelicans, stingrays, sharks, and other marine animals. This aquarium offers exciting sights and educational learning for all visitors.
Explore the Dali Museum which is home to the extensive collection of art from Salvadore Dali's work with over 96 of his world-renowned pieces including paintings, sculptures, and photographs. Guests at this museum can also participate in yoga classes, explore other exhibits from other artists, and tour the world-class architecture of this one-of-a-kind facility.
Explore the Tampa Bay History Center where you can learn more about the history of Florida through educational and engaging exhibits. This three-floor museum has several exhibits documenting Florida's history over the last 12,000 years.
Attend the Manatee Viewing Center. This popular attraction allows visitors to witness the adorable nature of these creatures in their natural habitats as they take in the warm running water by the waterfront.
Visit Ybor City to take in the history of the Latino community and culture within Tampa. This historical landmark is home to a world-renowned cigar factory, restaurants, and local shops that will bring the vibrant culture of the Latino community.
Capture the moment at the Florida Museum of Photogenic Arts. This museum holds historical and modern photography highlighting Tampa's culture and essence.
Attend the Big Cat Rescue where you can see animals such as lions, bobcats, leopards, tigers, and more that are treated with dignity and respect within this humane rescue facility.
Visit the outdoor shopping district of Hyde Park. This 270,000-square-foot shopping district has some retail stores and dining options that offer options for any shopper.
Find sober living homes in Tampa here:
Find Recovery from Addiction in Tampa With Help From WhiteSands
For residents that are searching for support in rehab facilities in Tampa Florida, WhiteSands offers an addiction treatment center that goes above and beyond to meet the needs of all of our patients. Through individualized treatment plans, patients are provided with leading evidence-based therapy methods that will support them in addressing and healing from the underlying causes of their addiction. Our addiction treatment center in Tampa is committed to empowering our patients to believe that overcoming addiction is possible. Our team will be by your side as you begin your journey toward a new life in addiction recovery. Contact us today to begin your recovery journey and discover the new possibilities that life in addiction recovery can offer.
If you or a loved one needs help with abuse and/or treatment, please call the WhiteSands Treatment at (877) 855-3470. Our addiction specialists can assess your recovery needs and help you get the addiction treatment that provides the best chance for your long-term recovery.