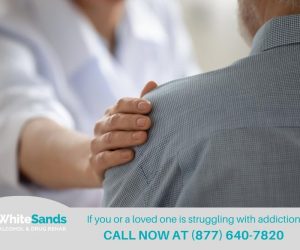 Choosing the Right Alcohol Rehabs in Winter Park: A Guide for Residents
If you or someone that you care about are struggling with alcohol addiction, then finding treatment for alcohol use disorder is your best chance at achieving sustainable recovery. One of the most important first steps in recovery is realizing that professional help is needed. Once that choice is made, navigating through the many alcohol rehabs in winter park to find the best rehab for you or a loved one can be daunting but there are ways to know how good a rehab might be so that you can get the best care possible. So, how do you choose the right alcohol rehab? Finding the best alcohol rehabs in Winter Park can be simplified by understanding what to look for in an addiction treatment center and the level of care that you might need. The following are some of the most important aspects of a rehab center to look for when seeking treatment for alcohol use disorder:
Accreditation and Credentials: A rehab offering comprehensive treatment for alcohol addiction should be accredited by the Joint Commission and other organizations such as the Substance Abuse and Mental Health Services Administration (SAMHSA).
Comprehensive treatment plans: A rehab should offer comprehensive treatment for addiction because addiction is often intertwined in a person's life, requiring treatment for their addiction and other areas of their lives through holistic treatment such as a life skills program.
Qualified healthcare professionals: Enquire about the credentials of the healthcare professionals, therapists, and counselors to ensure that they are qualified to help you.
Dual diagnosis treatment availability: Co-occurring mental health disorders are very common in addiction where a person has an untreated mental health disorder such as PTSD for which they use alcohol or other drugs to cope. Dual diagnosis is a way to treat co-occurring mental health disorders to promote sustainable recovery.
Rehab center location: Rehabs may have several locations with some locations offering inpatient rehab or outpatient rehab. Depending on your needs, a rehab center should have a location nearby you with either an inpatient or outpatient treatment program.
Cost and insurance coverage: You'll want to consider the rehab cost and if your health insurance plan covers the rehab services. Check your copays, coinsurance, and out-of-pocket expenses.
Patient-to-therapist ratio: Look for a rehab center with favorable patient-to-therapist ratios to ensure that you receive individual care.
Amenities and accommodation: A rehab with comforts and amenities can help to enhance your recovery process.
Medical detox program availability: Since alcohol withdrawal symptoms can be dangerous, it's important to have access to a medical detox program that provides 24/7 care and the medications that you need to manage your withdrawal symptoms safely.
Reviews and testimonials: Finally, looking at the reviews and testimonials can help you to get a feel for what it might be like at the rehab from the perspective of previous clients.
If you or a loved one are struggling with addiction, call WhiteSands Alcohol and Drug Rehab today at (877) 640-7820 to learn how we can help.
Alcohol Rehabs in Winter Park: 7 Benefits
Alcohol use disorder is a serious mental health disorder if left untreated. People are often aware of the negative effects that their alcohol abuse has on their mental health, physical health, relationships, and other important areas of their life but are unable to stop drinking. Getting help through an alcohol rehab can help you to break the devastating cycle of alcohol abuse and form the foundation for future success and wellness.
The following are some of the main benefits of alcohol rehabs in Winter Park, FL:
Safe detox: Alcohol withdrawal symptoms are difficult to deal with and can be life-threatening without help. Medical detox helps you overcome your withdrawal symptoms safely and fairly comfortably through medical support, minerals and supplements, and FDA-approved medications that treat your symptoms safely.
Evidence-based therapies: Behavioral therapies such as the very effective cognitive behavioral therapy are key to overcoming addiction and breaking the cycle of substance abuse. They treat the causes of your addiction to that long-term sobriety is achievable.
Peer support: You'll become a part of a recovery community at alcohol rehabs in Tampa such as the alumni program at WhiteSands. Peer support during and after rehab can be crucial to lasting recovery.
A safe, healing environment to heal: A rehab provides you with a safe, therapeutic environment to be able to focus on your recovery and healing away from distractions and negative influences.
Education: Learning about how addiction works are empowering to not only the person in recovery but their family, too.
Learning relapse prevention strategies: Along with the causes of addiction being treated, you'll learn how to prevent relapse through proven strategies and plans.
Family involvement: Treatment programs such as family therapy help to heal the family unit and help each person in the family to support each other better, improving recovery.
Why Is Aftercare Important After Alcohol Rehab in Winter Park?
Recovery from alcohol addiction is a long-term process. Aftercare support and services are crucial to helping maintain sobriety because they help the person to manage their addiction actively. If we consider another chronic relapsing disease such as hypertension which has similar relapse rates as addiction, when a person decides to stop using the treatments that have helped them to manage their symptoms, the disease is expected to return. Addiction is the same – one has to maintain sobriety actively or symptoms of addiction can be expected to return.
How to Support Loved Ones During Alcohol Rehab in Winter Park
Support from family and loved ones is important for recovery from addiction. There are things that you can do to support your loved one during their recovery process. They are as follows:
The more you know about addiction the better you'll be able to support your loved one.
Participate in family therapy as it has several benefits for the person in recovery and for you.
Be patient with your loved one
Avoid triggers that may cause your loved one to relapse
Celebrate milestones, no matter how small they may seem
Take care of yourself, too
Call WhiteSands to Learn About Alcohol Rehabs Near Winter Park
WhiteSands Alcohol and Drug Rehab is the premier addiction treatment center in Florida having won Newsweeks' Best Addiction Treatment Center in Florida for three consecutive years. Our excellent patient-to-staff ratio, amenities, private rooms, and comprehensive individualized treatment plans allow us to provide the best care for alcohol use disorder. We provide both inpatient and outpatient treatment programs and robust aftercare services including an alumni program to support you long after your rehab program is complete.
Reach out to WhiteSands Alcohol and Drug Rehab for more information about our alcohol rehab for Winter Park residents or if you would like to start your treatment plan today.
If you or a loved one needs help with abuse and/or treatment, please call the WhiteSands Treatment at (877) 855-3470. Our addiction specialists can assess your recovery needs and help you get the addiction treatment that provides the best chance for your long-term recovery.