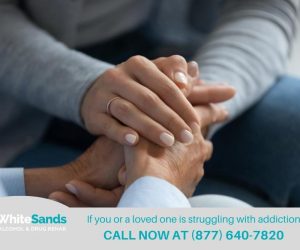 Keeping in Touch During Treatment: Can You Have a Phone in Rehab?
One of the most common questions individuals ask before they choose an addiction treatment center to seek help from is, "can you have a phone in rehab"? It can be difficult to stay in touch with friends and family members during drug and alcohol treatment in Plant City. There are several reasons for this, including the fact that addiction recovery in Plant City can be isolating and people in treatment may be dealing with a lot of shame and guilt.
Additionally, many people in treatment are advised to avoid triggers, including certain people, places, and things. However, staying in touch with loved ones during treatment is important, as they can provide much-needed support and encouragement. There are several ways to do this, including writing letters, sending emails, and making phone calls. Additionally, there are many ways to stay in touch with people without using drugs or alcohol, which can be helpful for triggers.
If you or a loved one are struggling with addiction, call WhiteSands Alcohol and Drug Rehab today at (877) 640-7820 to learn how we can help.
Why Do Some Rehabs Not Allow Phones?
While WhiteSands Alcohol and Drug Rehab allows the use of cell phones in patients' private rooms, many facilities do not allow this. There are various reasons why some rehab facilities in Plant City do not allow phones. Some of these include:
Phones can distract from the addiction recovery process: This is especially true for people new to recovery and trying to establish healthy habits.
Some facilities believe that phones can be used to access drugs or alcohol or to engage in other activities that are not conducive to recovery.
Some people in recovery may use phones to contact people who they are trying to stay away from, such as dealers or other people using drugs.
Ultimately, allowing phones in rehab is up to the addiction treatment facility. However, most facilities do not allow phones to create an environment that is conducive to recovery. However, WhiteSands does not believe that a 'no cellphone' policy impacts patients likelihood of recovery. In fact, we believe that cell phones are a piece of home and comfort for patients, and allowing access to them allows patients to relax knowing they are informed on everything that is going on in their personal lives.
Inpatient residential rehabs in Plant City provide a safe and supportive environment where clients can work on their addictions and develop healthier lifestyles. One of the most valuable benefits of these environments is that they allow guests to be completely disconnected from their lives at home.
Addiction Recovery in Plant City: 5 Advantages of Having Your Phone in Rehab
When patients are allowed access to their cellphones during their free time during addiction recovery in Plant City at WhiteSands Treatment, they can keep up with what is happening in the outside world while they are getting sober and rebuilding their lives. Smartphones provide patients with access to games, music, books, movies, and television shows that can help them pass the time pleasantly without becoming bored or feeling isolated from the rest of society. It also allows them to connect with friends and family members who might not otherwise be able to see them or talk to them regularly.
There are many advantages to using cell phones during drug and alcohol rehabilitation. Some of these include:
Connect with close family and keep them updated on your progress
Allows for family and social support
Ease the transition from everyday life to rehab
Entertainment during free time
Allows individuals to tend to work or school obligations
If you are going through medical detox from substances such as alcohol or heroin, you are likely experiencing some withdrawal symptoms including anxiety, depression, or even physical illness. Having someone nearby who can check in on you and listen to your concerns can be extremely helpful in getting through these difficult days.
When patients are not stripped of their personal belongings and feel at home during this massive life transformation, they are much more accepting of the changes that come with recovery. Outside communication is encouraged during treatment at WhiteSands as we understand how crucial a support system is during this vulnerable and emotional time of transition.
What If You Don't Have Your Own Cellphone?
If you do not have your own cellphone, you may connect with loved ones through other personal electronic devices. Our staff will do everything they can to accommodate you, whether that is using other means of communication with family and friends or allowing you to use the facilities' personal landline to make a phone call. Patients also have the option to write letters to their friends and family and are encouraged to do so if they do not have access to a cell phone.
Before entering inpatient rehab for addiction recovery in Plant City, the rules and policies surrounding using cell phones and personal electronics will be discussed. Patients can feel free to ask any questions they need to create clarity and peace of mind before entering treatment.
How to Find a Rehab That Allows Phones
The use of cell phones and other electronic devices is permitted at our inpatient treatment facility in the patients' private rooms. Free time, which allows patients to engage in personal activities that they enjoy, allows the opportunity for patients to connect with friends, family, and loved ones. Patients are allowed to have their cell phones with them in their rooms during free time, but they are prohibited from using them outside of the rooms or during group therapy or dining.
WhiteSands Alcohol and Drug Rehab is proud to offer patients the opportunity to use their personal electronic devices in the privacy of their own rooms once treatment is complete for the day. We do not believe in stripping our guests of creature comforts, as we do not stand by an institutionalized approach to inpatient residential treatment. By allowing patients to connect with loved ones, they feel as though they are not missing out on 'life back at home' and are more likely to complete addiction treatment in its entirety.
Keep Your Phone and Achieve Addiction Recovery in Plant City
At WhiteSands Alcohol and Drug Rehab, we believe connecting with family and friends is important throughout your treatment during addiction recovery in Plant City. We want you to feel comfortable and at home in our inpatient residential rehab center. We believe that staying closely connected to loved ones during the inpatient process supports and fosters successful recovery. We encourage patients to bring their cellphones to speak to loved ones and connect with close friends and family while they journey toward lasting recovery. It is possible to achieve recovery from drug and alcohol abuse while also having access to your cellphone and WhiteSands is proof of exactly that.
If you or someone you know is struggling with drug or alcohol addiction, give the intake and admissions team at WhiteSands a call today. They are available 24/7 to take your call and can help you get into treatment immediately. They will conduct a brief patient assessment over the phone to better understand the gravity of your substance abuse problem and will also do an insurance verification to determine what is covered under your plan.
If you or a loved one needs help with abuse and/or treatment, please call the WhiteSands Treatment at (877) 855-3470. Our addiction specialists can assess your recovery needs and help you get the addiction treatment that provides the best chance for your long-term recovery.