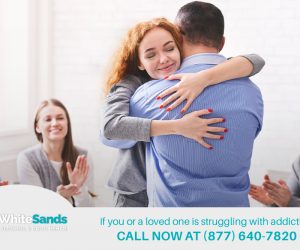 Addiction Help Is Available in Florida
Chemical dependency, often referred to as a substance use disorder, is characterized by a physical reliance on a mind or mood-altering substance of either illicit or prescription drugs or alcohol. Substance use disorders are progressive meaning that the longer you engage in substance use, the more your body and mind depend on these substances to function throughout each day.
Substance use disorders develop for various reasons and can happen to anyone. Your history of substance use is personal to you. To heal from chemical dependency, you must receive a treatment program centered around your unique needs and goals for addiction recovery.
WhiteSands Alcohol and Drug Rehab offers Florida residents an addiction treatment program in Sarasota with a comprehensive therapeutic approach to facilitate long-lasting recovery. At our Sarasota chemical dependency rehab, patients are invited to participate in a full continuum of care – medical detox, inpatient rehab, outpatient treatment, and aftercare programs that enables you to heal from your drug or alcohol use within your body, mind and spirit.
If you or a loved one are struggling with addiction, call WhiteSands Alcohol and Drug Rehab today at (877) 640-7820 to learn how we can help.
Who Needs to Go to Chemical Dependency Rehab?
A chemical dependency rehab program in Sarasota is an ideal program for any person that has been contemplating seeking help to overcome their addictive habits and behaviors. While you have the intentions and desire to stop using substances, knowing the first steps to take while on your own can feel challenging. An addiction treatment program is designed to provide you with a clear path in your recovery with the added benefits of onsite medical professionals and addiction therapists that support you in every phase of your recovery process.
If your body has been dependent on drugs or alcohol, when you attempt to quit these substances, withdrawal symptoms can emerge that provide unpleasant side effects. You receive medical treatments, medication, evidence-based therapies, and holistic approaches in a chemical dependency rehab and detox program. This whole-person integrated approach to treatment works to reduce or eliminate withdrawal symptoms while maintaining your comfort and safety throughout your healing journey.
Each person has their own underlying causes contributing to their addictive habits and specific impacts of substance use. Rehab offers a unique opportunity to explore the root causes of addiction and treat any co-occurring disorders or trauma through specific therapeutic approaches. As you heal from your past addictive behaviors, you are given tools for relapse prevention that support becoming aware of your triggers and identifying effective coping methods.
How Long Is Rehab for Drug or Alcohol Addiction?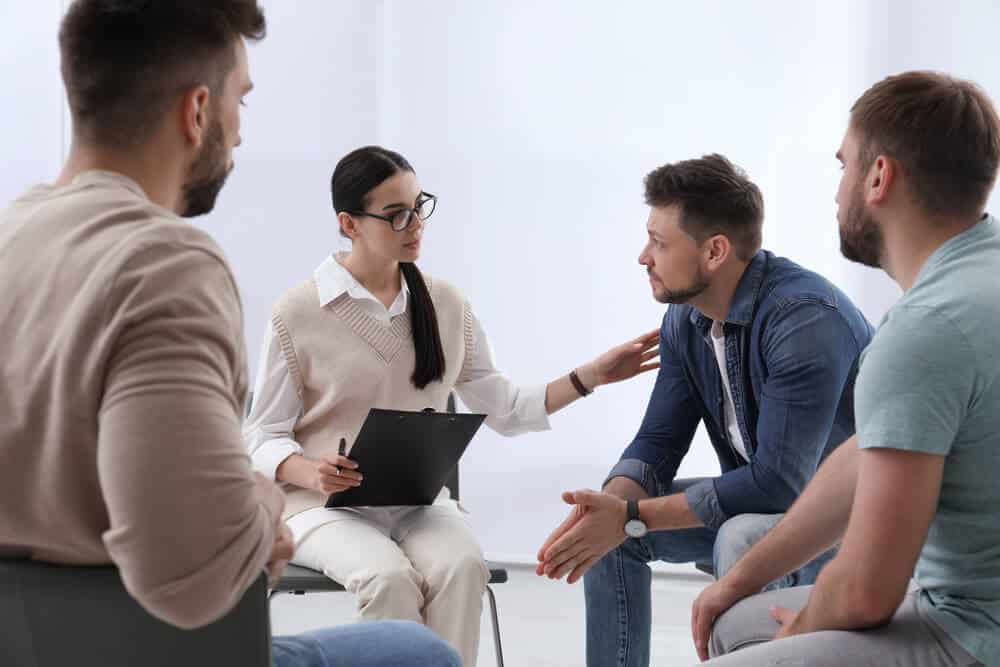 The length of time for a rehab program is dependent on several factors. As our treatment programs are individualized, the time you will spend in rehab is based on a specific factor– the severity of your substance use, mental health or trauma treatments needed, and any medical issues that must be monitored. At WhiteSands, we develop a personalized treatment plan for each patient that can vary in length of time. Depending on the levels of care you engage in, detox, inpatient, or outpatient rehab, your time in rehab will vary. We encourage patients to take the time they need to heal and gain the most from their recovery process.
Sarasota residents in inpatient rehab can have a 30-day, 60-day, or 90-day rehab program. If you choose a short-term rehab option and determine that you require more time within rehab, you have the option of extending your time within our recovery center to continue with addiction treatment.,
7 Tips to Prepare for Chemical Dependency Rehab in Sarasota
As you prepare to start your recovery journey in rehab, you'll want to know the steps to take to be ready for rehab. Following these tips can help you mentally and physically prepare yourself for your rehab stay, allowing you to feel comfortable and at ease while you're with us.
If you have children or pets, find care for them while you're away. Your loved ones are important to you, and knowing they are cared for will allow you to remain focused on your treatment program without concern for their wellbeing.
Speak to your employer. How much you want to disclose about your rehab program to your workplace is up to you. Americans are protected under the Family and Medical Leave Act (FMLA) allowing you to take 12 weeks of unpaid leave from work. You can decide how much you would like to share with your employer, but you must let them know you need time off from work.
Ensure your finances are maintained while you're away. You can set up automatic payments for bills or designate a family member or trusted person to take care of any financial responsibilities while you're away.
If you have any current legal concerns including court or probation requirements, speak to the courts about your upcoming stay in treatment to ask for leniency about attending any upcoming court dates or appointments.
Packing what you need for rehab. It can be hard to determine what you will need to bring to rehab– bring the essentials of clothes, toiletries, and items for self-reflection such as journals or books. Treatment centers take care of your needs and offer several services and amenities that work to keep you comfortable and safe throughout your stay.
Bring phone numbers of loved ones that you want to stay in contact with while you're gone. You can write letters while you're in rehab to send to loved ones– bring paper with you if you decide you want to write to your family or friends while you're gone.
Begin practicing self-care. A key component of living in addiction recovery is learning to take time for yourself and relax. Find activities or practices that are relaxing and meaningful to you – start practicing these activities each day to take care of yourself before and after you complete your rehab program.
Will Insurance Help Pay for Rehab?
Most major insurance companies recognize that substance use disorders and mental health conditions require support from therapeutic and medical treatments. To best support those who are under medical insurance plans, there is coverage for rehab and treatment programs available. Depending on your specific insurance plan and the coverage available, the cost of your rehab program may be partially or fully covered.
At WhiteSands, we offer insurance verification that can support you in identifying the coverage available within your specific insurance policy. If the cost of your treatment program isn't fully covered through insurance, our team will work with you to create payment options that best suit you and your current financial means.
Call WhiteSands to Get into the Best Chemical Dependency Rehab for Sarasota Residents
WhiteSands is the top choice for Sarasota residents seeking a chemical dependency rehab program for the high levels of care given to each patient that enters our recovery center. We value each person's safety and comfort, offering several top-tier amenities and services for relaxation, comfort, and healing. Along with leading evidence-based therapy approaches that are scientifically proven to be effective in addiction treatment and healing enabling long-term success in addiction recovery.
Our multidisciplinary team of medical professionals, addiction therapists, and support staff are onsite 24/7 to provide ongoing support and treatment whenever you need it. We are committed to your success in treatment and are waiting to hear from you To answer all your questions about rehab treatment and the costs of your treatment program and establish a personalized treatment plan to get you on the road to recovery today, call us today at 877-640-7820.
If you or a loved one needs help with abuse and/or treatment, please call the WhiteSands Treatment at (877) 855-3470. Our addiction specialists can assess your recovery needs and help you get the addiction treatment that provides the best chance for your long-term recovery.