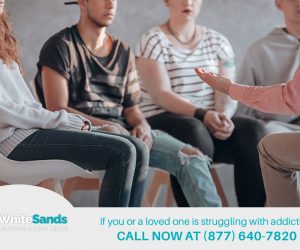 Finding Recovery After Struggling With Addiction
Addiction can seem like a never-ending struggle for those who experience it and for their loved ones. The first step is recognizing that there is a problem and seeking professional help for opioid addiction treatment in Brandon, FL to achieve recovery and live a sober life. Common symptoms of opioid use disorder include:
Drowsiness
Changes in sleep
Weight loss
Flu-like symptoms
Decreased libido
Lack of hygiene
Changes in exercise habits
Social isolation
Financial difficulties
Relationship problems
Finding recovery after struggling with an addiction is a difficult and emotional journey. But the good news is it's possible, especially with help from opioid addiction treatment Brandon, FL. Recovery from addiction goes further than just stopping the use of drugs or alcohol. In fact, recovery involves changes in lifestyle, learning new coping skills, and building better relationships with loved ones and others. All of these things take time, commitment, and support. If you are ready to recover from your addiction or substance use disorder, find out more about opioid addiction treatment Brandon, FL.
If you or a loved one are struggling with addiction, call WhiteSands Alcohol and Drug Rehab today at (877) 640-7820 to learn how we can help.
How Common Is Opioid Addiction in Florida?
Opioids are substances that provide pain relief and reduce the perception of and response to pain. An opioid is a type of drug that acts on opioid receptors to often produce euphoric effects, and includes legal prescription drugs, as well as illegal substances. Anyone who uses opioid drugs is at risk for developing a dependency on the substance, also known as an addiction. The chances of developing an addiction depend on a person's family, medical history, and other factors.
According to the Centers for Disease Control and Prevention (CDC), about 1.6 million people in the United States suffer from opioid use disorder. Opioid-related deaths have been a primary driver of deaths in the United States between 2000 and 2020. And between 2009 and 2019, the opioid overdose death rate in Florida increased from 9.7 per 100,000 people to 18.7 per 100,000 people. The Centers for Disease Control and Prevention reported that overdose deaths in Florida increased by more than 37 percent in 2021, making it the second state with the highest number of opioid overdose deaths.
One of the reasons opioids are so accessible in Florida is that Florida is an easy port of entry. That means that there are several ways to get drugs into the state, including international airports, seaside ports, and more. The most commonly misused opioid drug in Florida is fentanyl, both legally and illegally made.
How Is Opioid Addiction Treated?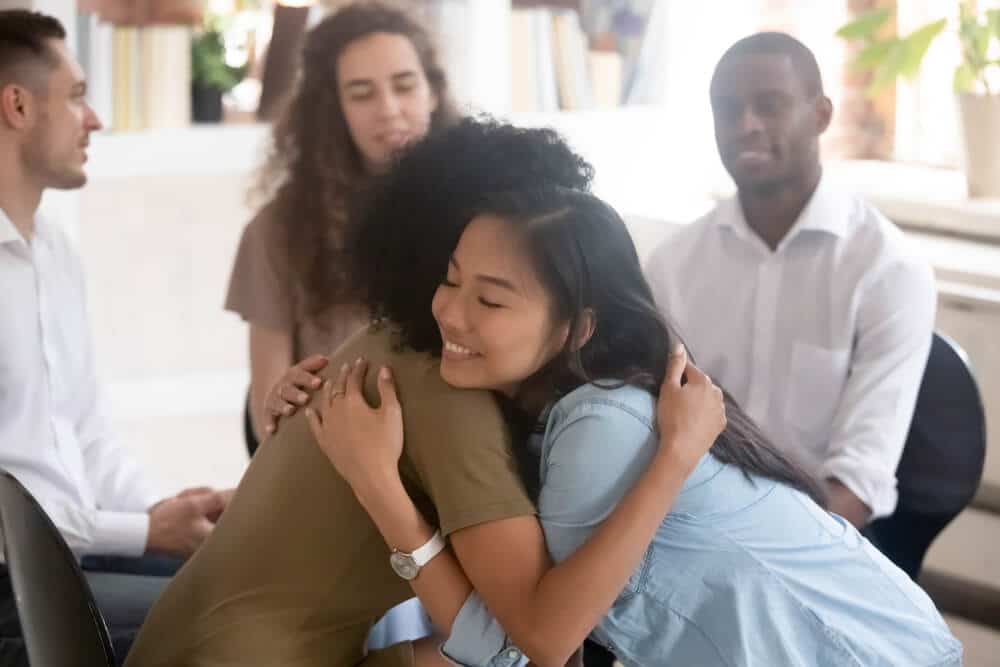 Luckily, opioid addiction is a treatable disease. Oftentimes, the specific type of treatment will depend on the individual and their needs, the severity of their addiction, the type of opioids used, and other factors as well. However, addiction treatment can save lives and help people struggling with opioid use disorder regain control of their lives. The overall goal of treatment is for patients to return to their normal lives with their families, career, and community.
Opioid addiction treatment Brandon, FL can take place in various settings, take many different forms, and last for varying lengths of time. Evidence-based opioid addiction treatment can include medications and combining medically-assisted treatment, or MAT, with behavioral therapy techniques. Medically-assisted treatment supports addiction recovery by normalizing brain chemistry, relieving cravings, and helping prevent withdrawal symptoms.
The most commonly used medications for opioid use disorder include buprenorphine, methadone, and naltrexone. Each prescription medication works to normalize brain chemistry, block the euphoric effects of alcohol and opioids, relieve physiological cravings, and return bodily functions to normal without the negative side effects of opioid use. Buprenorphine, methadone, and naltrexone are used to treat addictions to heroin, morphine, and codeine, plus semi-synthetic opioids like oxycodone and hydrocodone. According to the Substance Abuse and Mental Health Services Administration (SAMHSA), all of these medications are safe to use for months, years, or indefinitely.
3 Benefits of Detox Before Opioid Addiction Treatment
The first step in recovering from an addiction to opioid drugs is detox, also known as drug withdrawal. This process occurs when the body rids itself of toxins, such as drugs or alcohol. Typically, when a person with a physical dependence on a drug stops taking the substance, they experience withdrawal symptoms within six to 24 hours. However, the timeline can vary based on the individual, the type of drug, and the length of time the person has been misusing the opioids. Common withdrawal symptoms may include:
Sweating
Chills
Anxiety
Agitation
Muscle aches
Insomnia
Abdominal cramping
Nausea
Vomiting
Side effects of drug withdrawal may increase in severity over 72 hours before they begin to ease. While withdrawal from alcohol or benzodiazepines can be life-threatening, opioid withdrawal is rarely life-threatening but can be extremely uncomfortable for those going through it. You or a loved one may benefit from detoxing if you have used drugs for a long time, tried to stop but couldn't, used highly addictive drugs, have cravings when you don't use drugs, or used a lot of drugs in large quantities. Other benefits of detoxing before opioid addiction treatment in Brandon, FL include:
The ability to think clearer
The ability to break the cycle of drug use
The ability to identify mental health disorders, known as co-occurring disorders
How Family Members Can Help Someone Getting Opioid Addiction Treatment
It can be extremely difficult and emotional to watch someone you love struggle with opioid addiction and there is no "right" way to help them. However, these are some ideas on how you can help a family member or other loved one who's getting help from an opioid addiction treatment program:
Be open about your concerns: let your loved one know that you're concerned about them and their safety
Be compassionate: imagine yourself in your loved ones' shoes and show compassion for what they're going through
Practice self-care: it's hard to support someone when you're not supportive. Practice self-care and consider support groups like Al-Anon or Nar-Anon to cope with your loved one's addiction
Learn how to administer naloxone: Naloxone is a medication that reverses the effects of an opioid overdose. If you're concerned about your loved one's wellbeing, you can learn how to administer the drug in the event of dangerous situations
Call WhiteSands to Learn More About Opioid Addiction Treatment in Brandon FL
Looking for opioid addiction treatment Brandon, FL? Then look no further than WhiteSands Treatment Center – WhiteSands Treatment is here to help. With an education-focused treatment approach, this opioid addiction treatment in Brandon, FL helps patients to understand the problems that caused the addiction and teaches patients new skills to manage those symptoms.
At WhiteSands Treatment, you can take comfort knowing you or your loved one is working with trained, board-certified physicians and psychiatrists who work together to provide a comprehensive treatment program that addresses the addiction, mental health, and wellness needs of all patients. To learn more about how WhiteSands Treatment can help you or a family member, contact us today to speak confidentially with an addiction specialist.
If you or a loved one needs help with abuse and/or treatment, please call the WhiteSands Treatment at (877) 855-3470. Our addiction specialists can assess your recovery needs and help you get the addiction treatment that provides the best chance for your long-term recovery.