Patient Says "The Facility is Top-Notch" at WhiteSands Treatment
addiction and recoveryPatient Says "The Facility is Top-Notch" at WhiteSands Treatment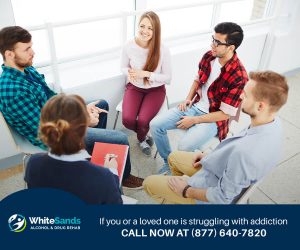 Tampa, Florida—A patient was so impressed with the addiction treatment he received at WhiteSands Alcohol & Drug Rehab he left an enthusiastic 5-star Google review praising the program and the staff, and its residential facility in Tampa, Florida.
"The facility is top-notch," wrote Ken, the patient. "The staff bends over backward to do whatever it takes. It really helped me out with my sobriety! I would recommend this facility to anyone."
Based in Florida, WhiteSands provides comprehensive care for substance use disorders, from detox through aftercare, at three residential facilities (Fort Myers, Hyde Park and Tampa) and 14 outpatient locations throughout the state. 
It's no accident that Ken found such dedicated support from the staff. WhiteSands has one of the lowest staff-to-client ratios in the industry, striving to provide genuinely individualized treatment. (Other programs can claim they are individualized, but WhiteSands can back up the claim.) WhiteSands hires staff from diverse backgrounds and treatment specialties, so each patient is assigned the best therapist to meet their needs.
WhiteSads exceeds industry standards in several ways. The low staffing ratios mean therapy groups are smaller, so group dynamics can be explored more fully. Individual or family therapy is offered five times weekly, whereas other agencies provide just one hour weekly. WhiteSands' full-time skilled and highly-credentialed staff are qualified to deliver care at all stages of treatment/recovery, which results in better continuity of care and a total focus on patient outcomes.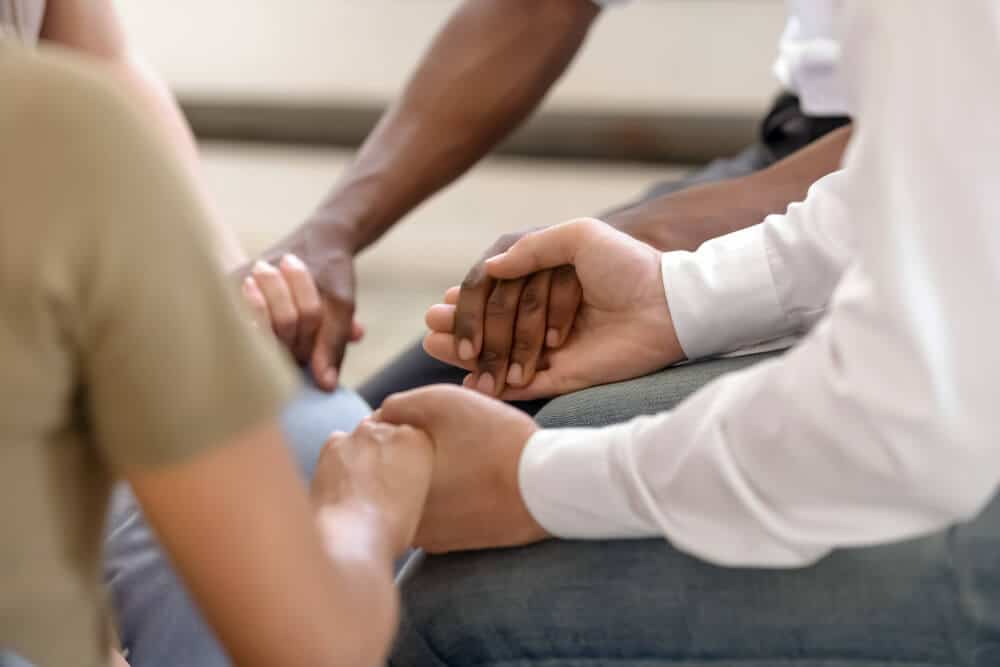 WhiteSands believes that when a patient gets the individual care and attention they deserve, their chance of success rises. Being just part of a large group of patients can cause them to disengage from treatment, and even if they make it through the program, they are at higher risk of relapsing soon after discharge. By focusing on individualizing the treatment experience, WhiteSands finds patients can better understand and address the issues underlying their addictions. 
As a result, more WhiteSands patients can sustain their sobriety after leaving treatment. WhiteSands' high quality also has led it to be listed on Newsweek magazine's list of America's best treatment centers for three years in a row.
WhiteSands achieves success by helping patients discover and address the root causes of their addictions, starting with their first day in treatment. Within the first week of treatment, each patient meets multiple times with the medical director, clinical director, psychiatrist and individual therapist. Then, as a team, each patient's needs are carefully reviewed to determine the best course of treatment. This includes working with each patient to help them establish goals for individual therapy, selecting therapy group options and assessing their individualized need for medical treatment. 
Knowing the strong link between personal happiness and success in recovery, WhiteSands offers comfortable accommodations and amenities – not luxurious, but comfortable. Patients are much more receptive to treatment and success in recovery when their whole being is cared for, not just their physical addiction. WhiteSands includes an on-site recreation center where patients can come at the end of each day's alcohol or drug rehab program. Activities include a boxing program that lets them get physically fit and burn off pent-up energy. WhiteSands believes that when patients can exert energy in a healthy, constructive manner, they are also developing new hobbies and habits they can take with them to their new lives of sobriety and peace.
The comfortable accommodations and amenities and the fun, engaging activities are all part of WhiteSands' strategy that a happy patient is a more successful patient.
Anyone seeking comprehensive treatment for a substance use disorder can visit WhiteSands Alcohol & Drug Rehab or call 877-959-2008.
If you or a loved one needs help with abuse and/or treatment, please call the WhiteSands Treatment at (877) 855-3470. Our addiction specialists can assess your recovery needs and help you get the addiction treatment that provides the best chance for your long-term recovery.