Conventional addiction therapies tend to focus on the addiction itself, but holistic treatment options near Naples support overall mind and body well-being, which can greatly enhance the recovery process. There are many aspects of a person's life that are interconnected; addiction doesn't merely impact a person's mental health, for instance, but also their relationships, moods, diet, sleep schedule, and more. Holistic therapies support the physical, psychological, and emotional well-being of people addicted to alcohol or drugs. If you are searching for the best holistic treatment options near Naples, you can find them at WhiteSands. 
Our addiction treatment center is renowned for its combination of clinically supported and holistic treatment approaches. Together, we are able to target each aspect of life touched by substance use disorders. Many holistic treatments are ideal for helping clients prevent relapse and effectively manage common triggers to abuse drugs and alcohol like stress. 
There are many holistic treatment approaches that can support addiction recovery. WhiteSands offers a number of options that can promote effective condition management and better relapse prevention. If you are addicted to drugs or alcohol and want to transform your life and health for the better, just contact WhiteSands for our individualized treatment plans. We offer inpatient therapy, outpatient treatment, medical detox, dual diagnosis treatment, and medication management. After evaluating your condition, we can recommend the ideal course of treatment for you. In most cases, treatment plans include evidence-based and holistic treatment approaches. With this comprehensive approach to wellness, you can achieve your recovery goals.
Introduction to Holistic Treatment Approaches
Holistic treatment approaches to addiction have shown immense potential as supplementary therapies to traditional, evidence-based therapies. There are many holistic treatment options that have shown promise in recent years in the treatment of substance use disorders. These therapies are not generally regarded as replacements for evidence-based therapies, but rather as accompaniments. For instance, mindfulness classes can benefit someone who is enrolled in cognitive behavioral therapy. Many holistic therapies support conventional rehab treatments. 
At WhiteSands, we treat the mind and body, which supports whole-person recovery. Alcohol and drug addiction affect many aspects of a person's life and health. Holistic approaches help our clinicians ensure that we are targeting all aspects of the condition in order to help each client build a strong recovery foundation. It's true that some clients respond incredibly well to holistic therapies and choose to continue their practice as part of their long-term recovery plan. However, it's important that clients receive both traditional and holistic treatments to ensure that they have a strong relapse prevention strategy in place.
At WhiteSands, we evaluate each person's condition in order to recommend the best treatment course for their needs. Whether a person needs traditional addiction treatment or dual diagnosis treatment, holistic therapies can supplement both plans. 
Addressing Addiction Beyond Medication
Medication is an important part of treatment for some people who are recovering from a substance use disorder, but not all. WhiteSands offers medication-assisted treatment (MAT) for individuals who require it. Some addictions such as opioid addiction and alcohol addiction can benefit from medication treatment; however, not every client needs or wants medication as part of their treatment plan. 
Clients enrolled in dual diagnosis treatment are most often candidates for medication management because their mental health disorder necessitates it. Many people who have mental illnesses need medication. In such cases, our clinicians can prescribe and manage it.
Even so, many holistic treatments can benefit clients to the extent that they may not need medication for a long period of time or at all, particularly those clients who do not have a dual diagnosis. Holistic therapies like mindfulness or restorative yoga can help clients develop strategies for managing their moods without the use of medication. 
Unfortunately, there isn't a medicinal cure for substance addiction. Clients can't take medicine to achieve lasting recovery. However, like many therapies, medication can support the recovery process in some cases. In other cases, holistic therapies are the ideal solution for clients. Because WhiteSands tailors support for each client, we can recommend the ideal treatment solutions for every person in our care. 
Embracing Holistic Treatment Options for Addiction 
Today, there are numerous holistic treatment options for substance use disorders. WhiteSands incorporates many into our therapeutic offerings. Moreover, we continually update our treatment options to ensure we're providing clients with up-to-date therapies designed to support their recovery process. Some common types of holistic treatment options for addiction include:
Mindfulness and Meditation: this holistic therapeutic approach teaches clients how to meditate and develop strategies for being mindful. Mindfulness and medication are reliable options for stress management. Effective management of stress can help prevent relapse. 
Nutrition: nutritional therapy supports whole-body health. Whether addicted to alcohol or drugs, clients often struggle to obtain a healthy diet. A proper diet benefits the recovery process. We counsel clients about the importance of eating healthy and also provide inpatient clients with nutritious meals during their rehab stay.
Exercise: fitness is also a holistic therapy that benefits whole-person health that includes the body and mind. Exercise enhances physical fitness but has also been shown to support stress relief–often as well as some medications. The great thing about holistic exercise programs is that they can be tailored to each person's fitness capabilities. 
Yoga: Yoga, sometimes called restorative yoga, is a popular holistic treatment option that combines the benefits of exercise and mindfulness. Yoga can be used to treat the mind, body, and spirit. Many clients continue to practice yoga as part of their ongoing recovery maintenance plan. 
Massage Therapy: some clients opt for massage therapy for improved stress relief. Massage can be beneficial at any time to reduce stress and tension, but it's especially helpful during medical detox. 
Art Therapy / Music Therapy: Art and music therapy are increasingly popular as alternative and holistic treatment approaches for addiction. These therapies allow clients to express themselves and their emotions via art or music instead of words, which can be difficult for some people. This type of therapy can also be highly effective for dual diagnosis treatment. 
The Role of Alternative Therapies in Sustained Sobriety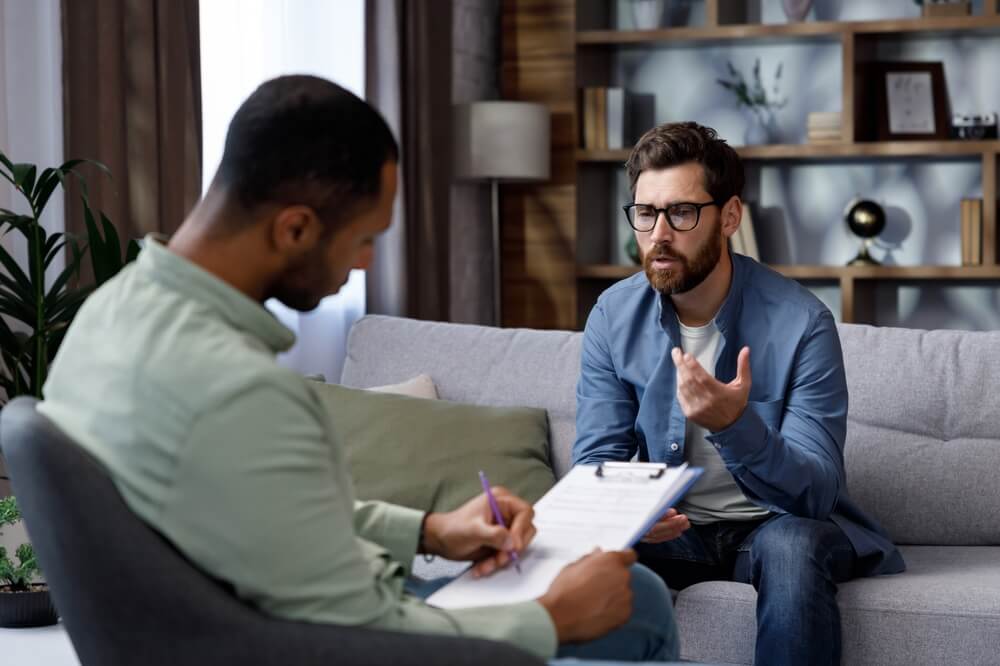 Clinicians have learned that there are many paths to addiction recovery. Not every client will take the same treatment path. Some clients respond better to certain therapies than others. The key is to pair clients with the therapies that are ideal for them. That's why WhiteSands individualizes treatment. We know that alternative and holistic therapies benefit clients in many ways, but we also know that evidence-based therapies are safe and effective for substance abuse treatment. By combining both, we can provide clients with the robust level of support they need to reach their recovery goals. 
WhiteSands Treatment's Holistic Commitment
Choose WhiteSands to begin your recovery journey and put drug and alcohol addiction behind you. Our luxury rehab center features a safe and positive setting where clients from all walks of life are welcome. Get in touch with us to learn more about our addiction treatment programs and experienced clinicians. We can also discuss more about our holistic treatment approaches when you visit us for a thorough evaluation of your condition. Don't wait to get the help you need to get free from alcohol or drugs.

If you or a loved one needs help with abuse and/or treatment, please call the WhiteSands Treatment at (877) 855-3470. Our addiction specialists can assess your recovery needs and help you get the addiction treatment that provides the best chance for your long-term recovery.