Alcohol Addiction And Recovery Support Groups
Alcohol Addiction And Recovery Support Groups
Recovering alcoholics know that addiction is not a problem that is defeated once and for all: it's a disease that requires constant management. The fight against alcohol addiction is never truly over, even when you have maintained sobriety for a long period of time. A significant number of recovering alcoholics do relapse into drinking every year, especially when they do not have a plan of action to follow that will keep them away from alcohol. If you or someone you love is struggling with addiction to alcohol, then getting them help at a top facility is t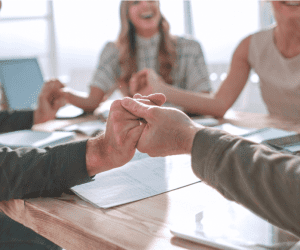 he first step, but it's also crucial to develop a plan for constant vigilance against relapse once they finish treatment. An essential part of this plan will likely involve participation in one of the many alcohol recovery groups
in your area.
Recovery Groups for Alcoholism
If you are interested in alcohol addiction support groups, you should know that these groups come in many different forms. The most common kind of recovery group for alcoholics is a 12-step program such as Alcoholics Anonymous. This type of recovery group follows a 12-step plan that involves sharing your struggles with other recovering alcoholics as well as reliance on a higher power. These groups have proven effective for countless individuals, and they have been in existence for many decades.
You should understand that even if you do not enroll in a program such as Alcoholics Anonymous, other alcohol recovery groups operate according to many of the same principles. An essential part of all of these programs is interaction with others who have been addicted to alcohol. Learning from the struggles and victories of other people helps addicts stay sober. These groups offer a private setting in which people can work together in a non-judgmental way in order to stay clean.
If you or a loved one is a person of faith, you should also know that many churches, synagogues, and other religious institutions offer alcohol recovery groups that are more specifically religious in nature. You may also find non-sectarian, community-based recovery groups if that is what interests you. Whatever your preference, we can direct you toward the right alcohol addiction support group once you've completed treatment. The most important thing is to find a program that is the best fit for you, and the relapse prevention program at WhiteSands Treatment is geared toward making sure that you find the right option.
Recovery Groups and You
At WhiteSands Treatment, we believe that recovery groups are an essential part of fighting your addiction both during and after treatment. Addiction care at our center involves both high-quality medical treatment and addiction counseling, including participation in our recovery groups. At our fully accredited, dual-diagnosis facility, you can learn to fight your addiction and get the skills you need for a successful addiction recovery. We will even make travel arrangements if you live elsewhere and want to come to WhiteSands Treatment. Contact our center today and speak with an adivsor who can help you.