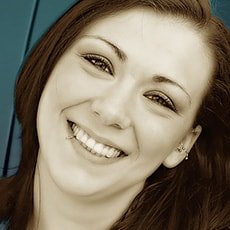 I'm Chloe Nicosia and I'm all about hope, happiness, healing, and living a mindful, substance-free lifestyle. I have a passion for spreading knowledge and inspiration for those recovering from drug and alcohol addiction. I believe that my life has been transformed by meditation and yoga, along with what I've learned about nutrition. Our mental health and physical health are a team, and you have to nourish both. My goal is to educate and share inspiration that has inspired me so I can pay it forward to help others.
You can often find my dog and I digging around in my garden. I love growing my own herbs and vegetables. Besides gardening, I love to bike and do yoga in the fresh air. Sunlight feeds a positive mindset and I love soaking it up.
I'll use my writing to share information on the latest in mental health and addiction care, as well to spread a message of hope and motivation. I hope to expose readers to new ways they can incorporate mindfulness into their daily lives. Did you know that coloring is a mindfulness based activity? How about something as simple as going for a walk? You'll also notice my passion for power-foods and nutrition. I love to cook although sometimes, the kitchen stove does not love me. I like to learn from my culinary mistakes! I'm glad to be with you on this road to health and happiness.
Articles written by Chloe Nicosia