Georgia Drug and Alcohol Treatment Programs
Georgia Drug and Alcohol Treatment Programs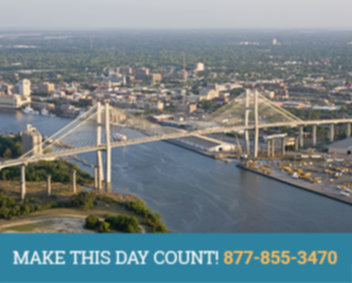 Although suffering from an addiction can leave you feeling hopeless, you can take command of your life again with help from the alcohol and drug rehab programs in Georgia. A simple call can begin your journey towards recovery and drastically transform your life. The Georgia Council on Substance Abuse (GCSA), provides resources for those who are seeking help for addiction.
Alcohol Treatment
Although alcohol is not illegal, it is a highly addictive substance. Given the fact that alcoholism can develop over a long period of time and is not always developed rapidly, it is possible for alcoholism to sneak up on you without any obvious warning signs. Deciding to enter an alcohol rehab program can be scary, and it may leave you feeling scared and isolated. Thanks to the many alcohol and drug rehab programs in Georgia, you can get the treatment you need for your alcohol addiction while remaining close to your loved ones.
Georgia alcohol treatment programs combine alcohol detox with alcohol rehab to provide you with the right tools to get clean and stay clean after you complete the program. During detox, medical professionals will provide you with medications to deal with the cravings and negative side effects you will experience as you stop using the substance. During alcohol rehab, you will learn the skills you need to live a happy and healthy life without the need to drink. After completing detox and rehab, our Georgia alcohol treatment programs will work with you to prevent relapses, so you can truly get back to your life as it was before your addiction.
During treatment, patients in our Georgia alcohol treatment programs will get the opportunity to take part in individual and group therapy and life skills training which will help you to identify the reasons behind your addiction and address these issues, so that you can overcome this debilitating disease. We work with addicts to create individualized treatment plans that are tailored to their own specific needs. Family therapy is also available so your loved ones can better understand your addiction and learn strategies in which to handle their own emotions as you go through the process.
Drug Rehab
Georgia drug and alcohol treatment programs understand that each patients circumstance is unique. Your treatment will be tailored to the specifics of your situation, including your background, culture and the substances that you're addicted to. Georgia drug rehab programs include both detox and rehabilitation to get you off the substance(s) and ensure you can stay clean once your time in treatment has come to an end. Because the detox phase can create withdrawal symptoms that are extremely intense, it is very important that you receive the proper medical attention during this phase. The drug treatment programs in Georgia are dedicated to making sure that you receive the attention you need to get through all the phases of treatment safely and successfully.
Cocaine Rehab
If you are suffering from a cocaine addiction, you might already know that it is almost impossible to successfully overcome the addiction on your own. Cocaine is a highly addictive drug and addicts will do anything they can to get the drug before they come crashing down. Georgia addiction treatment programs understand the extreme effects of cocaine withdrawal; these may include depression, fatigue, intense cravings and suicidal thoughts. They can help you to deal with these symptoms during your recovery. Because of the severity of symptoms during withdrawal, you may need medication to deal with the effects. Your recovery plan will be customized to fit your own specific needs and give you all of the necessary resources to recover and avoid relapse.
Heroin Detox Treatment
Heroin is a highly addictive substance that produces extreme levels of tolerance and physical dependence, meaning that it is easy to become addicted to the substance. Also, as your addiction continues, you will need more and more to get high and avoid the symptoms of withdrawal. The symptoms associated with heroin withdrawal typically peak within 48 to 72 hours after the last dose of the drug. It is important to be under supervised medical care during withdrawal because the side effects can cause seizures and convulsions if not properly monitored. At Drug treatment programs in Georgia, patients complete this process in a much safer manner, setting them up for a successful recovery early on.
Prescription Drug Addiction
Prescription drugs are some of the most commonly abused drugs in Georgia. These may include hydrocodone, oxycodone, Xanax, and Lorcet. Prescription drug addiction is a problem because many addicts do not realize how harmful these substances can be, due to their 'legal' nature. Drug treatment programs in Georgia help people overcome addiction to prescription drugs and can help you to identify the underlying causes of the addiction; this helps to develop ways in which to move past it.
Drug Treatment in Georgia
Georgia drug rehab programs are available all over the state, so you can find a treatment program that is close to your home. With Georgia drug rehab programs in Albany, Atlanta, Augustus, Columbus, and Savannah, you can find the perfect location to begin your recovery.
A simple call can turn your life around. Contact us today to start treatment at one of the amazing alcohol and drug rehab programs in Georgia.