Massachusetts Drug and Alcohol Treatment Programs
Massachusetts Drug and Alcohol Treatment Programs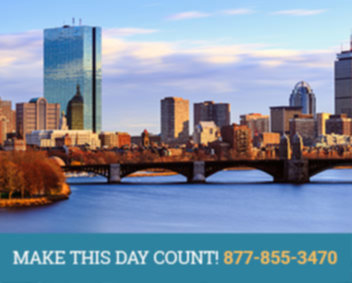 There is no better time than now to begin your journey toward a healthier, more fulfilling life. It's time to start your road to recovery today, as you know deep down that you deserve it. Massachusetts has some of the top drug and alcohol rehabilitation programs and dedicated teams of addiction specialists can help you find the one that will benefit you most. Rehabilitation programs in the state offer both inpatient and outpatient treatment options, depending on the severity of your particular case. Why wait one more day when your new life can begin with the touch of a button? Call us today and find the strength needed to overcome the dangerous disease of addiction. The Massachusetts Prevention Alliance (MAPA), provides resources and guidance for those who are seeking help for substance abuse addiction.
Massachusetts Drug and Alcohol Statistics
Over $600 billion in healthcare, crime, and work-related costs are associated with drug and alcohol abuse annually. 8.68-9.35% of individuals aged 12 and older in Massachusetts alone experience drug and alcohol abuse problems on average. Although these averages vary based on age and location, more and more awareness is being placed on drug and alcohol abuse across the state to fight these issues.
Alcohol addiction treatments seem to be the highest, according to statistics. In fact, over 20% of addiction admissions to drug treatment facilities in Massachusetts are related to alcohol addiction. The most abusive drugs are prescription drugs, followed by marijuana and heroin. Through awareness, Massachusetts drug rehab programs have taken initiative to find funding and support for rehab programs for people of all ages and backgrounds. This support has been instrumental in our quest to help people, such as yourself, end their addiction one day at a time.
Massachusetts Alcohol Treatment
The process of alcohol rehab is not an easy one, requiring hard work, determination, and a supportive environment for a patient to succeed. Although there is a team there to help patients nearly every step of the way, a patient must have the willingness to get better. Making the choice to abstain from alcohol is the first step in a Massachusetts alcohol treatment program, combined with many different treatments such as therapy, counseling, and inpatient services. As with almost every alcohol and drug rehab programs in Massachusetts, food, lodging, and medical attention is provided with the alcohol rehab recovery program.
Therapy Treatment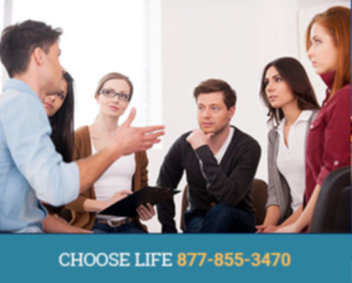 Therapy and counseling are often used in most rehab programs. Many psychologists believe the majority of patients who receive conventional talk therapy with their treatment experience a more successful outcome. Through therapy, positive behavior modification is necessary, helping you to replace the addictive behavior with productive actions that will further your new, healthier lifestyle. Also, family counseling may be helpful for repairing issues within the family dynamic that have occurred during the addiction. Family therapy is important for a recovering addict, as they provide the much-needed support system that a patient constantly requires.
Massachusetts Drug Rehab Treatment
Detox programs at our clinic provide you with an opportunity to regain your bodily and mental health and clarity. By abstaining from the drug, and combining this treatment with much-needed therapy and 24-hour, in-patient support, you can be sure you will be well on your way to recovery. Again, drug facilities in Massachusetts, require the patient to be determined to get better. Your success depends on you.
Outpatient treatments are also available for our drug rehab patients, yet are less intensive than inpatient drug treatment facilities in Massachusetts. More often than not, outpatient treatment programs rely on outside support teams, such as family and friends, along with therapy sessions and individualized coping mechanisms. With this Massachusetts drug rehab program, you will be required to take an active role in your recovery process. Outpatient programs are often patient-driven, with outside support when needed.
It Takes a Team to Battle your Addictions
A positive and encouraging support team is a necessary, crucial element to any recovery program. Recovery from addiction is nearly impossible to achieve without a team of highly qualified addiction specialists. In addition to this, developing a strong and healthy family dynamic is just one of the many beneficial aspects of your recovery process. Allow members of a Massachusetts drug and alcohol rehabilitation team to facilitate in mending these relationships.
It takes many people to help you while on the road to recovery. Each and every step must be initiated by you; however, there will always be someone there to help guide you or pick you up when you fall at Massachusetts Drug and Alcohol Treatment Programs. If you are reading this and are a family member of a patient who is looking for or receiving treatment, you know how important your role is in your loved one's life. There is hope and there is another side to this road. This side is recovery and can be accomplished through hard work, loving hearts, and a treatment team that knows how to help.
It's Never Too Late – Start your Treatment Now!
You deserve freedom from addiction. It's finally time to stop simply existing and start living – it is finally time to regain your health and reclaim your own power. Although no one can do this for you without your full determination, we are determined to help you uncover this inner strength and locate a Massachusetts Drug and Alcohol Treatment Programs that can best facilitate your treatment process. By simply contacting us to receive more information about programs and services, you are taking the first step toward finally living your life to its fullest extent. Can you imagine how it will feel when the desire for health overrides your desire for drugs and alcohol? Soon, you will no longer have to imagine, because this can and will be your reality. Just take the first step.
Call 877-855-3470 or Email us Today to Begin your Addiction Recovery