Drug Rehab and Alcohol Addiction Treatment in Utah
Drug Rehab and Alcohol Addiction Treatment in Utah
Searching for a Utah drug and alcohol treatment program is often the first step toward beating addiction for residents in Utah. Finding the right drug rehab program is important to ensure the best odds of success, and for many people in Utah, the answer might not be the closest drug and alcohol rehab program to their home. The Utah County Health Department for Substance Abuse wants individuals to have access to treatment options and resources when they are ready for addiction help.
Alcohol Treatment in Utah
Traditional alcohol rehab at Utah drug and alcohol treatment programs includes working through a 12-step program. At White Sands Treatment, the programs are more personalized. Alcohol rehab can include therapies that are designed to help you set your own goals and discover your addiction triggers, and successful treatment will also help you learn coping strategies that help you reduce the temptation to reach for alcohol when you are frustrated, stressed, or even happy. These coping mechanisms are very valuable to the long-term success of any Utah alcohol treatment program. With a customized plan from an accredited center, it is possible to take the first steps toward setting up and maintaining an alcohol-free lifestyle.
Effective Drug Rehab
In Utah, seeking treatment at a drug rehab is likely to be the most effective way to fully recover from drug and alcohol addiction. For those who find themselves addicted to drugs in Utah, drug rehab programs can help them learn to overcome addictions as well as getting treatment for any underlying conditions that relate to addiction in your life. For example, some people attending drug rehab also have an underlying mental disorder, such as depression, that contributes to addictive behaviors. If you have a dual diagnosis, our programs can help treat the addiction as well as the mental health issue that accompanies it. For patients in Utah, drug rehab programs such as ours can help them understand the role of genetics and environment in addiction, giving them the tools to fight alcohol and drug use now and in the future.
Long-term recovery is the goal of every patient seeking help from Utah drug and alcohol treatment programs. Long-term recovery includes therapy, counseling, and group support meetings after your initial treatment at drug rehab programs. In Utah, the options for effective recovery might be limited, depending on the programs available at at Utah alcohol treatment or drug rehab facilities, but at White Sands, we offer both inpatient and outpatient programs. Outpatient treatment is beneficial for those with many responsibilities that must be cared for during the day. Inpatient treatment is recommended for those who haven't been able to successfully complete outpatient therapy or for those with a more severe addictions to drugs or alcohol. With the help of inpatient drug rehab, Utah residents with severe struggles have an opportunity to establish a sober lifestyle and move away from addiction. The real key to successful drug rehab, in Utah or elsewhere, is a customized plan that takes the individual and their needs into consideration.
Cocaine Rehab Facilities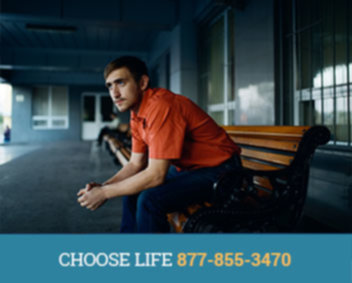 In Utah, drug treatment programs offer a variety of programs, with varying effectiveness, for those struggling with cocaine addiction. Cocaine and crack cocaine are addictive opiates that are illegal. This type of addiction is often very serious and affects both interpersonal and work-related relationships, creating demand for drug rehab programs in Utah that offer individualized, high-quality programs. Unfortunately, the state's rehab facilities aren't always up to the task. Inpatient treatment is usually recommended for those working to overcome cocaine addiction, and inpatient treatment at drug treatment programs in Utah should include a detox process that lasts until withdrawal symptoms are less serious and the patient is ready to enter a core treatment program. Some patients opt to enter outpatient treatment after the detox portion of treatment is completed. When it comes to outpatient or inpatient drug rehab, Utah residents need a cost-effective option with a record of success, which is why when they are ready to get help, many of them come to White Sands.
Heroin Detox Treatment
In Utah, heroin detox treatment is sometimes necessary to prevent the most serious withdrawal symptoms from interfering with your recovery. Withdrawal symptoms from heroin are most intense from eight hours to several days after the drug was last used. Those seeking the help of Utah drug and alcohol treatment programs should make sure that the program they choose includes the support of caring counselors, which can help make detoxification as comfortable as possible. Detox often includes monitoring the physical symptoms of withdrawal, supportive therapies to prevent some of the most serious physical side effects, and alternative treatments, such as nutritional therapy, to promote overall healing from addiction.
Prescription Drug Addiction Treatment in Utah
Although prescription drugs are legal, many types of medicines are addictive and can become a problem in your daily life. Prescription drug abuse is a growing problem in Utah, as well as all over the country, driving growing numbers of people to seek help from licensed drug and alcohol rehab programs in Utah. If you have a medical reason to take prescription medication, you may be able to learn how to use alternative therapies for relief from the symptoms of your condition. For example, exercise classes and good nutrition can help prevent some of the most common symptoms that require prescription medication. At White Sands, our holistic treatment programs will learn all you need to know to overcome addiction and lead a healthy lifestyle.
Addiction in Utah
The overall number of people entering treatment for addiction in Utah has decreased over the past decade, but there has been an increase in people seeking treatment for the use of methamphetamine in the state over the same time period. Those seeking help for alcohol addiction, without another co-occurring addiction, has also decreased, while the number of those seeking assistance with drug addiction has increased significantly, from around nine percent to more than 40 percent since 2006. Teenagers who reported drug use made up about 42 percent of those using marijuana in the state. In Utah, men account for about 70 percent of those seeking help with an addiction.
Each year, more than 6,000 people seek treatment from a Utah drug rehab facility for either a single addiction or two co-occurring addictions.
Seeking drug or alcohol treatment assistance? Call 877-855-3470 or fill out the form on this page today. Whether you need help for a personal addiction or you are learning more about treatment options for someone else, contacting us is the right step to take to begin your recovery. If you accept that you have a problem with drugs or alcohol and are ready for a change, now is the time to take the necessary steps to enter a safe and private treatment facility that fits your personal needs. With the help of our drug and alcohol rehab, Utah residents can find hope as well as the assistance needed to take the first steps toward recovery.