Our Amenities
Our Amenities
WhiteSands Treatment offers a variety of amenities included in our residential treatment facility. Our luxurious amenities are unmatched in providing the highest standard of comfort for our patients. This, in turn, helps to promote a positive attitude so that guests can focus on their recovery in the beautiful, relaxing, and peaceful atmosphere.
We have a close-knit community at our gated residential treatment center, equipped with 9 custom homes on the premises. These 4-bedroom homes are surrounded by the beautiful tropical-style essence that Florida is known and loved for. From our newly built kitchen and dining hall to our lovely water fountains and cobblestone walking paths, our patients are provided with the most beautiful setting that anyone can ask for. This, in turn, helps them to truly enjoy their recovery process while remaining focused on their treatment.
Call WhiteSands Treatment at (877) 855-3470 today so that you can experience our beautiful facility not just for its amenities, but mainly for our top-of-the-line treatment programs.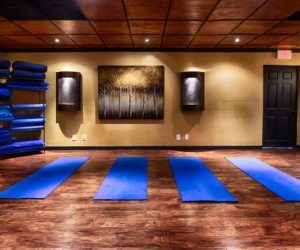 Accommodations:
9 custom 4-bedroom homes surrounded by palm trees and soothing water fountains
Widescreen TV in every living room
Lunch daily plus a 24-hour cafe
Each room has a view of the beautiful and lush Florida landscape
Queen beds and private rooms available
Wheelchair access throughout much of facility
Family visits are on Sundays but can be coordinated straight away
Cell phone use is allowed outside of program hours; from 3 pm-10:30 pm daily
Accessible internet after therapist approval
The ability to cook own meals and purchase own
Beautiful Setting:
2 swimming pools on site
Beautiful cobblestone walking paths that intersect with gazebos, running streams, and water fountains
Lush, tropical landscape maintained in meticulous condition
Tall palm trees surrounding the entire 4-acre grounds
Wellness Therapies:
Spa services
Chiropractic care for pain management
Fitness center
Recreational Amenities:
Basketball
Off-site beach and park trips
bowling and movie night
Sand volleyball court
Picnic table areas
Spacious outdoor sitting and lounging areas