At WhiteSands, a core part of our care philosophy is the belief that recovery continues beyond the time that you spend in rehabilitation. In our experience, recovering alcoholics and drug addicts typically are happier and more successful if they continue to take advantage of facilities and programs that can help them to maintain sobriety and prevent relapse. One particularly effective type of aftercare takes the form of a sober living community (sometimes called a halfway house or a sober house).
Our sober living community is an interim place to stay when you are between spending time in rehab and returning to all aspects of your former life. As such, sober living homes provide many of the benefits of a treatment center and of independent living at the same time. The basic principle of a sober living community or halfway house is to offer a safe, productive environment where friendships and mutual respect help the residents to abstain from drug and alcohol abuse. If you or someone you love has recently been deemed fit to leave rehab behind, we would like you to consider the WhiteSands sober living community. Our halfway houses will provide you with the support you need to succeed when you are ready to return to living on your own.
What is it like to be part of a sober living community?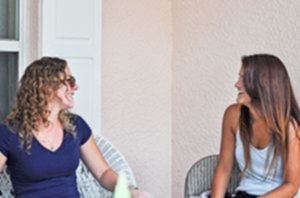 One of the key things that you will receive in our halfway houses is support for a successful recovery. Just like you, the people around you will have struggled with the profound pain and confusion associated with addiction, and this means that you will always have someone to talk to. If you are having a difficult day and need someone who understands the difficulties of abstaining from drugs or alcohol, this type of empathy will always be available. In addition, providing support to other members of the sober living environment can be instrumental in enhancing your self-knowledge and boosting your self-esteem. Every day, you will be making an active and positive contribution to the lives of other recovering addicts.
The other side of the coin is that the members of your community will be expecting you to stay sober and will hold you accountable if you start to slip back toward destructive patterns of behavior. For many people, knowing that they will disappoint and negatively influence other recovering addicts can be a strong motivating factor during the continued recovery process.
Everyone in our sober living homes is expected to abide by certain rules. One obvious rule is that there will be no drugs or alcohol. Our sober living houses are a safe space for any patient who is serious about rehabilitation. It is also essential that the group is able to function in a productive way, and as such, no type of violence will be tolerated in our program. Random drug and alcohol tests can be expected, and residents must be financially responsible for their fees.
Why is it such a good idea to be part of a sober living community?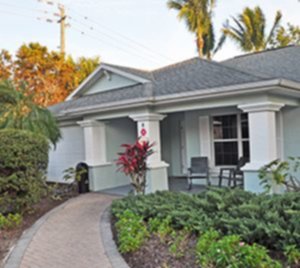 One of the main reasons why we strongly recommend entry into our sober living community is that there is a strong risk of relapse when patients make a sudden transition from rehab to independent living. Being exposed to all of the things that triggered substance abuse can be extremely daunting and cause people to fall back into their old habits. By becoming a member of a sober living community, you will have a chance to return to your daily life while knowing that you also have the constant support of everyone else in sober living housing.
In addition, it is worth noting that many people who have entered into the sober living community say that they have formed lifelong bonds. Halfway houses are a great place to create lasting friendships with other people who are at similar points in their lives. In many cases, knowing that you can always reach out to these people will help you to stay clean and sober over the course of your lifetime.
You deserve to be free from the devastating cycle of drug or alcohol addiction. Our private treatment center is a multi-licensed, accredited facility specializing in addiction and recovery. Our experienced and professional staff will work with you to create an individualized treatment plan that works best for you. Call 877-855-3470 to speak with our team of alcohol and drug addiction specialists about why WhiteSands Treatment is the perfect place for your recovery.