Tampa Methadone Clinic
Tampa Methadone Clinic

Tampa Methadone Clinic
We believe treating opioid addiction with Methadone, along with counseling and therapy, is the most effective way for patients to overcome their addiction. Combination therapy has proven to render successful outcomes in those seeking lasting recovery from drug or alcohol addiction. Once a patient assessment has been complete, our team of clinicians will determine the best treatment modality for you based on various factors such as the type of addiction you are struggling with as well as the severity of it.
Some of the services for opioid addiction treatment that we offer are:
Medication management uses Methadone to help to curb temptation and lessen withdrawal symptoms
Individualized and group therapy
Personalized one-on-one counseling
Support groups, counseling, behavioral therapy, and aftercare
Medically assisted detox, with 24/7 medical supervision and completed in a monitored environment
Vitals checked every few hours
Outpatient services featuring relapse prevention, trigger management, and coping skills
We offer both inpatient and outpatient treatment options. During inpatient treatment, patients will attend a range of programs that are designed for their success in recovery. Once patients have completed their time in residential treatment, they will move on to attend outpatient treatment. We have 18 outpatient locations throughout the state of Florida and will assist in setting up your program at a location that is most convenient for you.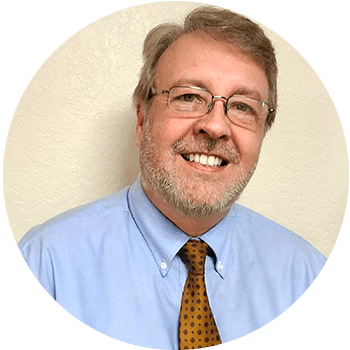 DR. S. MANN, M.D., CHIEF MEDICAL OFFICER
Board-certified, Dr. Mann, currently serves as the Chief Medical Officer and Medical Director of the WhiteSands Treatment Centers. In addition to medical department administrative duties, Dr. Mann is responsible for the medical needs and detoxification of patients at our facilities.
Dr. Mann served as an Adjunct Clinical Postdoctoral Associate in the Addiction Medicine Division at the University of Florida, practiced Addiction Medicine in the private sector, and served as both Medical Director and Associate Medical Director at other addiction treatment centers. He currently enjoys both clinical duties and oversight roles as Medical Director of WhiteSands Treatment Centers.
Dr. Mann graduated with honors from Indiana University where he earned both his Medical Degree and a degree in chemistry. He later studied Addiction Counseling and he completed an Addiction Medicine Fellowship in the Psychiatry Department at the University of Florida.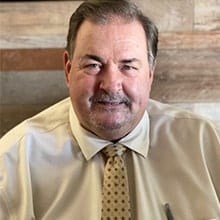 DR KIRBY, ATTENDING PHYSICIAN
Dr. Kirby brings many years of experience in internal medicine and addiction medicine. Before joining WhiteSands, Dr. Kirby worked in the Salvation Army rehabilitation program with students who were seeking help through the Teen Challenge Restoration Program. He has served as an Adjunct Clinical Postdoctoral Associate in the Addiction Medicine Division at the University of Florida, where he taught medical students and medical school graduates during their residency.
Dr. Kirby received his B.S. in Biology with Honors from the University of Missouri and was granted a Doctor of Medicine, School of Medicine, here. He completed a residency in Internal Medicine at Wilford Hall Medical Center in San Antonio. After serving as a captain in the USAF, he entered the private practice of internal medicine and completed an Addiction Medicine Fellowship in the Psychiatry Department at the University of Florida. Dr. Kirby is a Fellow of the American Society of Addiction Medicine. He is board-certified in both Internal Medicine and Addiction Medicine.
?
Methadone Vs. Suboxone
While both Methadone and Suboxone can be used to treat Opioid Dependent individuals, there are significant differences in these two drugs that should be considered before deciding what's right for you or your loved one.
Methadone and Suboxone are both synthetic opioids. Suboxone, is made with a combination of buprenorphine (80%) naloxone (20%). When someone takes Suboxone, buprenorphine binds to the receptors in the brain only slightly, providing relief from withdrawal effects, while the naloxone blocks the full effect of opioids, which prevents you from getting high.
Methadone on the other hand, does not have the benefit of naloxone, and does give you the euphoric effect that comes from taking opioids, and taken to excess can lead to overdose. Suboxone, due to the negating effect of naloxone, generally cannot not be overdosed on by itself. Also, Suboxone was created as a safer more effective form of opioid replacement therapy, and when taken in conjunction with clinical treatment programs, gives patients a greater chance at sustaining long term sobriety.
Whether done on an inpatient or outpatient basis, clinical treatment in addition to Medically Assisted Treatment (MAT, suboxone treatment) is a much more effective form of treatment than medication treatment only.
It is for these reasons above that Suboxone/buprenorphine therapy is widely considered a much safer medication to treat those suffering from opioid dependance.
Over 300 Google Verified Reviews

Rebecca Kutsor
5 days ago
"This treatment center is absolutely amazing. I have never felt so safe and loved during such a scary time. The counselors are well versed and very engaged. The accommodations are immaculate and private. The staff are caring and courteous. All of your needs will be met."

Robert Vannata
5 days ago
"Amazing staff, therapists, and doctors. Accommodations are great... Nice rooms, catered food, vollyball, massage, biofeedback, chiropractor, basketball, beach and more. Definitely saved my life!!!"

Anthony Moniz
a month ago
"I wanted to stop my habit for a very long time trying on my own never worked I needed help and would never accept it. I finally had enough and gave in to acceptance and looked for help. I found WhiteSands and watched one of the videos they had of a guy around my same age talking about his story and how he found help from WhiteSands. It gave me hope so I ended up calling them and I was there that night. White Sands was a life changer the therapist to the staff all of them played a part in helping me find myself. I'm forever grateful! I'd be dead or in prison if I didn't get the help I needed. If you read this review your life is worth living. Give yourself a chance to change."

Kenneth Kaser
a month ago
"White Sands is a phenomenal rehab for alcohol and substance abuse addiction. Staff is great! Food is great! They take you on outings, provide chiropractor's, and have a medical staff on clock 24/7. If you're tired and want to give up the fight, then White Sands is the only place I recommend anyone to start! Thank you White Sands!"