Alternative Treatment Programs
Alternative treatment programs for drug addiction describes an array of healing modalities other than traditional Western medicine and therapies. Advancements in technology have expanded research parameters that facilitate a greater understanding for different types of alternative addiction treatment.
In some cases, modern scientists have been able to validate the effectiveness of some of these alternative remedies that for centuries has been used to address the symptoms of addiction in different cultures. And, in the last few decades, the holistic approach to addiction treatment that integrates traditional and alternative remedies has been shown to significantly reduce criminal inclination.
The basis for the incorporation of various types of alternative addiction treatment into the rehabilitation process is to provide a wider spectrum of treatment tools to address the myriad of effects that are produced by chronic substance abuse.
The holistic approach to addiction treatment achieves this objective through cohesive and comprehensive treatment regimens that can be personalized for a greater number of patients. Another benefit of the holistic approach to addiction treatment is that it veers from the one-size-fit-all drug rehabilitation procedures of the past.
Types of Alternative Addiction Treatment for Drug Addiction
There are many different alternative treatment programs for drug addiction that are available today. Nutritional therapy, exercise, yoga, meditation and biofeedback are some of the most popular with addiction treatment professionals and patients. In fact, for some patients they are considered to be essential components of their recovery process. Other alternative addiction treatment models that are singularly recognized for their contribution to drug rehabilitation include:
Art Therapy
Art Therapy has been gaining inroads as an effective alternative addiction therapy for the treatment of addiction. Through a process of artistic self-expression, patients are encouraged to explore deep seated emotional issues that drive addiction and produce symptoms of anxiety, depression and suicide ideation to name a few.
Art therapists employ a variety of techniques that are designed to reinforce self-nurturance and reduce emotional imbalances. Margaret Naumburg, renowned educator and psychologist was one of the first in her field to define art therapy as a distinct form of psychotherapy in the 1940s. In the Art Therapy Sourcebook, Research Psychologist Cathy Malchiodi describes it as a "modality for self-understanding, emotional change, and personal growth."
Yoga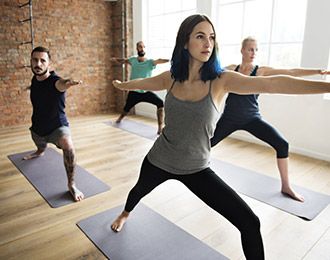 Yoga is a form of exercise that helps to promote spirituality and a sense of calm, relaxation, and tranquility within the body, mind, and spirit. WhiteSands Treatment employs yoga therapy as an alternative form of addiction recovery and healing. We believe that yoga is a fantastic form of exercise that helps to promote a healthy lifestyle in all aspects of life.
Our certified yoga instructors teach participants certain breathing exercises that can have a significant effect on helping them to concentrate on channeling negative thoughts, worries, or fears that they are susceptible to once they've begun to embark on their road to recovery. Yoga helps to address side effects associated with substance abuse and addiction, such as anger, irritability, aggression, depression, tiredness, anxiety, impulsivity, etc.
Chiropractic Care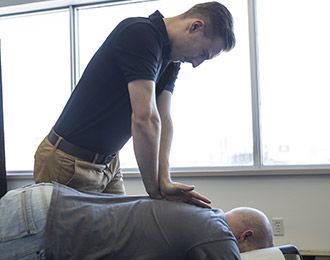 Chiropractic Care is a treatment that involves the manual adjustment or stimulation of the spine, joints, and muscles. It helps with pain management, in which our chiropractors apply pressure to the individuals' painful areas.
Addiction can often lead to painful withdrawal symptoms and as a result, the threat of relapse is always present. This treatment method helps to ease these symptoms, along with any of preexisting pain that may have contributed to the individuals past drug use.
Alternative treatment programs for drug addiction include various other healthcare practices and therapies that utilize components of Ayurveda medicine, chiropractic services, energy medicine, homeopathy, naturopathy, and traditional Chinese medicine, as well as faith-based recovery tools.
In addition to increased scientific evaluation, the effectiveness of alternative addiction treatments are supported by empirical research and testimonies from patients that have experienced firsthand, their effectiveness through attending our alternative treatment programs for drug addiction here at WhiteSands Treatment.