Addiction Recovery is a Life-Long Process
Addiction RecoveryAddiction Recovery is a Life-Long Process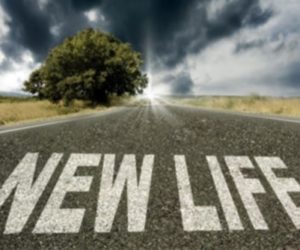 Recovery from addiction is a journey that takes a lifetime to accomplish. The struggle to achieve sobriety and retain it is a life-long process for any recovering addict. Going through the process of detox and enduring its many withdrawal symptoms is tough. Medications and counseling do help to get you sober again and counseling gives you the tools you need to stay that way, but recovery is still a major lifestyle change that an addict has to go through. You cannot go back to your former way of life and you may have to leave behind the people and places that supported your addiction. Addiction recovery is a life-long process that requires commitment and long-term diligence and dedication.
After Rehab
Your struggle really begins when you leave rehab. You have to create a new way of living which includes making new friends that don't use drugs or alcohol. If you had straight friends from your past, and they are still your friends, consider yourself lucky to still have them in your life. Friends who will stick by you through thick and thin, and not support your habit, are hard to find. Those are real friends who care about you and want you to be well. They want to see you thrive and begin a new and healthy way of living.  But if you find that you are estranged from former straight friends, then you will have to make new ones. And that's okay because the people who turn their back on you weren't meant to be in your life anyway. You can make new friends anywhere you go, just reach out and see if they reach back.
Finding a Job
Finding a job that will support you is another challenge. You can reach for the stars, but sometimes you have to start on the ground floor. Your talent and educational level will pretty much determine which jobs are available to you. You may have to start at entry level, but you might want to take online courses to earn a degree or certification in an occupation that will bring you better earnings and benefits. It's up to you to set your goals and work toward achieving them. If you have found a job that you are happy with, then you are a step ahead. You will have to start paying bills and purchasing food and clothing for yourself. You may want to purchase a car down the road and you will need to pay for insurance, gas and maintenance. It is wise if you learn how to budget your money properly so you don't overspend and put yourself in debt.
Dealing with Stress
Starting over after an addiction problem brings with it a lot of stress. You have to depend solely on yourself now and that can be a frightening experience. Start with the basics and as you progress you can add more things to your lifestyle. Food, clothing, shelter and a job to pay for it all comes first; everything else is secondary. If you are struggling financially or you have a mental or physical illness, you may need financial assistance until you can provide for yourself.
Letting go of the past and starting again can also be hard on a recovering addict. You should devise a relapse prevention plan that covers all areas of temptation, triggers, cravings, strong emotions, etc. Once you have identified your weaknesses, plan a way to escape from their lure. Keep your mind focused and strong on remaining sober, and utilize the relapse prevention tools that you learned. Look at relapse prevention as a game of chess that you are going to win because you already know the pitfalls and you have the strategies to avoid them. You can win at this game if you want to.
Your recovery journey will last for your entire life. Have faith in yourself and in the process. Have support available in case you find yourself faltering. Continue counseling sessions with your therapist and attend support group meetings. Try doing new things that you will enjoy and have fun. Treat yourself kindly, be patient and take one day at a time. This is your journey and this is your life, make the best of it.
If you or a loved one needs help with abuse and/or treatment, please call the WhiteSands Treatment at (877) 855-3470. Our addiction specialists can assess your recovery needs and help you get the addiction treatment that provides the best chance for your long-term recovery.