WhiteSands Treatment – Tampa Alumni Program
Our Tampa Alumni Program encourages members to carry on in their life of sobriety. Life after addiction is a major adjustment for many which are why our alumni services work to continually motivate and support recovering addicts to continue in the positive direction they are going.
All Alumni are welcome to partake in ongoing meetings, events, and outings as part of the ongoing recovery process of addiction. Our experienced counselors will provide you with valuable guidance as a way to promote wellness while connecting over stories of strength and hope.
Returning back home after your time in addiction treatment can be a hard transition. Let us help you by guiding you on the right path in re-navigating your life.
Contact WhiteSands Treatment today to learn more about the Alumni Program and to join.
Alumni Support Team
Mark Adams, Alumni Coordinator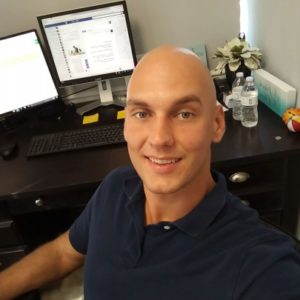 Mark is a proud alumni member of WhiteSands Treatment. After living a life of chaos, destruction and constant let downs, Mark was able to make a complete turnaround that sparked a new way of life. He is serious about his recovery along with helping others. At WhiteSands Treatment Center, we offer support to you in your homes or when you are out living in your daily lives. We push for support and true connection with one another. There is strength in numbers and that is why we have a need to stay connected. If anybody is ever going through a rough time in their recovery, feel free to contact Mark. He will always be there with his hand out to help and with a smile on his face.
Office Phone: 239.895.0610 Ext. 3024
Email: [email protected]
Helping Hands Hotline: (877) 855-3470
Long-Term Recovery Management
Some of the recovery programs we provide include:
Phone follow-up from our support team
Intensive outpatient weekly meetings
Communication by email
Family programming
Aftercare resources
A support network
Our staff can also help assist you in locating addiction recovery meetings in your area.

Success: Thanks for your e-mail. We will contact you within 24 hours