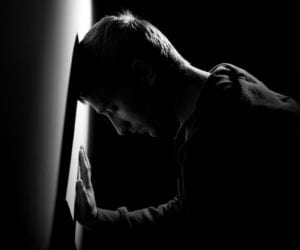 Know What to Expect about the Detox Process Before Choosing a Treatment Facility.
It is a brave step to enter treatment for recovery. Becoming familiar with the drug detox process can reduce fear and anxiety. For many individuals entering a drug addiction rehab facility, detox is the first step toward recovery after the intake and interview process. Medically assisted detoxification, or withdrawal therapy, as it is also referred to as by the Mayo Clinic, provides the patient with a safe way to clean drugs out of his or her system and end the physical dependency as quickly as possible.
Detoxification, as managed by licensed medical professionals, may include weaning the patient off of drugs slowly, or substituting other drugs that are commonly used in this stage of treatment to lessen the severity of withdrawal symptoms. For those wondering, how long does drug detox take? Or, what is drug detox like? Here are the top 10 facts about detox process for more clarification:
1. Detoxification alone is not treatment. It is the first step in the process and a very important one. However, most patients who do not continue treatment after detoxification are statistically proven to resume using drugs.
2. The length of detoxification will depend on the type of addiction being treated. The history of the patient as it relates to his or her addiction, as well as medical history will play a role. Another factor that contributes to "how long does drug detox take?", is the length of the patient's addiction.
3. Detoxification is a treatment that lasts as long as it is medically necessary for the patient to purge the toxic substances out of his or her system. Patients who are in a medically assisted detox will have a team of medical professionals focusing on helping the patient detoxify as quickly and comfortably as possible.
4. In addition to managing side effects and anxiety from withdrawal, medications can be used in treatment to assist patients in recovering their normal brain function and to decrease cravings. In this way, medications are used as relapse prevention tools early in a patient's sobriety, when they are at a high risk for relapse. Medications are also often used during treatment to treat co-existing medical conditions the patient may suffer from, such as depression or anxiety. Used in combination with behavioral therapy, medication can be an important part of treatment.
5. Some drugs produce significant physical withdrawal symptoms, such as alcohol, opioids, and tranquilizers. Opioid withdrawal is one example of when a patient going through detox may feel very uncomfortable. However, opioid withdrawal is not life threatening if it is the only drug in the body. It is when a patient who is detoxing from opioids and alcohol, or alcohol and other drugs, such as benzodiazepines, that the situation becomes complicated and potentially dangerous. This is why it is critical for some individuals to go through the drug detox process in an inpatient drug treatment facility.
6. The first stage of withdrawal in the drug detox process is the acute stage, which can last a few weeks. The second stage of withdrawal is referred to as the post-acute stage. During this stage, physical symptoms will begin to subside, but the patient will now experience emotional or psychological withdrawal symptoms.
7. Side effects of withdrawal during the first stage of detox from drugs like opioids may include insomnia, hot and cold sweats, heart palpitations, muscle aches, tremors, chest pain, abdominal cramping, nausea, vomiting, and diarrhea.
8. Side effects of withdrawal during the post acute phase include mood swings, irritability, lack of energy, difficulty concentrating, and sleep disturbances.
9. Post acute withdrawal can last for up to two years. If you are wondering how long does drug detox take? Knowing this is key, as it can help patients maintain sobriety when they are able to understand that these feelings they are experiencing during this period are normal.
10. Post acute withdrawal takes place because the patient's brain chemistry is slowly improving and regaining normal function. As this takes happens, levels of certain chemicals in the brain may fluctuate as they work to eventually balance out. This can cause the typical withdrawal symptoms described here.
The top 10 facts about detox process list, provides a good idea of what the first stage of treatment is like for those who have chosen to get well and pursue living a sober life. When searching for a drug addiction treatment facility for yourself or a loved one, keep the top 10 facts about detox process on hand to help determine how equipped and qualified each facility and its staff members are to handle patients who are undergoing detox.
Sources:
http://www.mayoclinic.org/diseases-conditions/drug-addiction/basics/treatment/con-20020970
https://www.addictionsandrecovery.org/withdrawal.htm
https://www.drugabuse.gov/publications/drugfacts/treatment-approaches-drug-addiction
If you or a loved one needs help with abuse and/or treatment, please call the WhiteSands Treatment at (877) 855-3470. Our addiction specialists can assess your recovery needs and help you get the addiction treatment that provides the best chance for your long-term recovery.