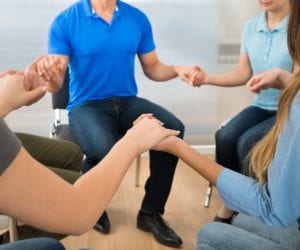 Finding the Right Family Therapy for Drug and Alcohol Abuse in Tampa FL
Drug addiction and alcoholism can be detrimental to relationships. Whether it's family, friends, or coworkers, addiction puts a strain only relationships that can be made even worse by the lies, threats, and neglect that comes with addictive behavior. For these reasons, many people spend a lot of their time in recovery trying to make amends in order to repair some of the relationships damaged by their addiction. When it comes to family specifically, this can be extremely hard to do, as there were a much stronger connection and a larger level of trust that was betrayed. In these cases, many recovering addicts turn to family therapy for drug and alcohol abuse in Tampa FL.
Family Therapy for Drug and Alcohol Abuse in Tampa FL: Full Service Addiction Rehab Tampa
For many, going to rehab can feel a bit like being separated from the rest of the world. This can be both a good and bad thing, as separation from triggers, drugs, and alcohol can be good, but separation from family can make recovering addicts feel like the distance between them is even larger than before. In cases like these, family therapy for drug addiction can be done during inpatient treatment. This offers the patient the chance to mend family relationships while working on their own sobriety. It also affords the family members the unique opportunity to witness the progress their loved one is making. Overall, the end goal of family therapy for drug addiction is to help both sides understand what each is going through. This helps open up communication, understanding, and empathy, hopefully rejuvenating the relationship.
Family Therapy for Drug and Alcohol Abuse in Tampa FL: Family Therapy for Drug Addiction
While family therapy can happen during the full-service addiction rehab Tampa offers, it can also happen during outpatient treatment, or outside of treatment entirely. While family therapy is never a completely comfortable process, we do want to make sure that all the participants are as comfortable as they possibly can be. In many cases, that means waiting until the recovering addicts have more clean time under their belt, or waiting until the recovering addict has completely finished their full-service rehab program. Either way, the end goal is the same.
Family Therapy for Drug and Alcohol Abuse in Tampa FL: What Happens in Family Therapy?
Family therapy works much like any group therapy program. The participants share their thoughts and try to reach a place of understanding throughout the process. During therapy, the therapist will help mediate the process in order to ensure that each party is listening to what the other has to say. This helps each person express themselves, while also ensuring that each is listening and learning about the other person. We all make mistakes, and while family therapy for drug addiction can be an extremely emotional process, it is also one of the most rewarding processes anyone can undergo during their recovery.
The family is extremely important, and during the recovery process, we need all the help we can get. In treatment terms, this group of helpful and trustworthy people is called a support system, and for most people, the family is an integral part of their support system. By providing family therapy for drug addiction along with our full-service addiction rehab in Tampa, we are attempting to bring these two values together by giving patients a chance to renew their family values.
If you or a loved one needs help with abuse and/or treatment, please call the WhiteSands Treatment at (877) 855-3470. Our addiction specialists can assess your recovery needs and help you get the addiction treatment that provides the best chance for your long-term recovery.