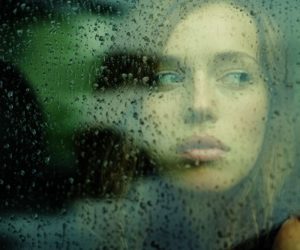 Learn how long withdrawal symptoms last, so you know
When a person is addicted to drugs and/or alcohol, there are certain symptoms that they will typically experience, no matter the substance abused. These include loss of control over how much they use, tolerance to the drug and the need to use more, strong cravings for the drug when they aren't using it, and withdrawal symptoms when they stop using the drug. One of the biggest roadblocks to quitting in the early stages is understanding how long do withdrawal symptoms last and helping a person navigate how long they could be experiencing the symptoms that are unpleasant to them. In addition to helping establish a timeline for withdrawal, a drug treatment center can also help a person lessen the severity of their symptoms.
Some factors can affect the answer to how long do withdrawal symptoms last. These include:
How long a person has abused the drug?
How much of the drug or drugs a person abused.
The person's overall state of health.
The type of drug or drugs abused.
How many times a person has gotten sober in the past and relapsed.
If a person has reached a point where they are addicted to a drug, they will experience some level of addiction withdrawal. How severe this withdrawal is often depends upon the factors mentioned above.
What Are the Stages of Withdrawal?
Withdrawal will typically follow a pattern where a person will experience their most severe symptoms anywhere from one to three days after they stop using a particular substance. The symptoms usually have a peak time period, followed by a reduction of more severe symptoms. These symptoms can also vary based on the drug or drugs a person is abusing. For example, a person abusing heroin often starts having symptoms about 12 hours after they last used the drug while a person abusing methadone may not have symptoms for 36 hours after they stop using the drug due to the nature of how long each drug lasts in the system.
An example of the stages of withdrawal for opiate abuse would include the following symptoms up to 24 hours after stopping:
muscle aching
Restlessness
Anxiety
Difficulty sleeping
Frequent yawning
These symptoms often give way to more severe symptoms that may last anywhere from 24 to 72 hours. These include:
Diarrhea
Goosebumps
High blood pressure
Nausea
Rapid heart rate
Vomiting
Usually about one week after a person stops using drugs and/or alcohol, their most significant symptoms will subside. However, many people will experience a prolonged withdrawal phase known as post-acute withdrawal. This is when a person still suffers lingering effects from withdrawing from the medication. Examples include anxiety, fatigue, and overall lack of energy. This phase of withdrawal can last anywhere from six months to a year and represents a time of re-adjustment for the body as it becomes accustomed to not having drugs and/or alcohol in a person's system.
Help for Addiction Withdrawal
An addiction treatment center can help a person wishing to quit abusing drugs and alcohol, but who fears going through the addiction withdrawal symptoms. Medications as well as counseling and restorative therapies, such as yoga and meditation, can help a person navigate the withdrawal period and emerge a sober, healthier individual. A rehabilitation facility can help a person establish a realistic timeline of the stages of withdrawal and help them through the temporary symptoms that can equal a lifetime of sobriety.
If you or a loved one needs help with abuse and/or treatment, please call the WhiteSands Treatment at (877) 855-3470. Our addiction specialists can assess your recovery needs and help you get the addiction treatment that provides the best chance for your long-term recovery.