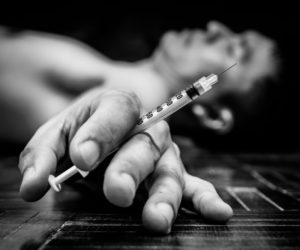 Overdose Deaths Increasing
Drug overdose is now the leading cause of death of Americans under the age of 50. While the government doesn't keep track of overdose rates for every drug, the Centers for Disease Control's National Center for Health Statistics collects information on the drugs most commonly involved in overdose deaths, and the numbers are alarming.
If you're addicted to a drug with a high incidence of overdose, the best way to protect yourself and prevent accidental death is to get help. WhiteSands Treatment Center in Fort Myers can help you end your addiction for good and restore your quality of life.
The Most Common Drugs in Overdose Deaths
Overall, the United States saw a 2.2-fold increase in drug overdose deaths between 2002 and 2015, according to the National Institute on Drug Abuse. Cocaine, benzodiazepines, and opioids account for the majority of drug overdose deaths in the U.S.
Cocaine
Between 2010 and 2015 alone, deaths from cocaine overdose saw a 1.6-fold increase. A report by several government agencies, including the Department of Health and Human Services, shows that this increase is largely driven by cocaine-related overdoses that involve opioids.
According to the report, overdose deaths related to cocaine increased between 2000 and 2006 but declined between 2006 and 2010. The decline was consistent with a reduction in the supply and an increase in the price of opioids. But since 2010, overdose deaths involving both cocaine and opioids have more than doubled, while deaths by overdose of cocaine alone rose by just nine percent.
Benzodiazepines
Overdose deaths involving benzodiazepines, such as Valium and Xanax, increased 4.3-fold between 2002 and 2015. In 2013, these sedative drugs were involved in around 30 percent of prescription drug overdoses. A study published in the American Journal of Public Health found that the number of Americans who filled a prescription for benzodiazepines increased by around 30 percent between 1996 and 2013, and the amount of medication in a prescription doubled during the same time period. While it's not clear why benzodiazepine prescriptions are increasing, the study found that 56 percent of people taking these medications take them to treat anxiety.
Opioids
Opioids, which include heroin and prescription painkillers like OxyContin and Vicodin, account for the vast majority of drug overdose deaths. Between 2002 and 2015, opioid deaths increased 2.8-fold overall. The number of deaths associated with prescription opioid pain relievers saw a 1.9-fold increase between 2002 and 2011, while overdose deaths involving heroin increased 6.2-fold between 2002 and 2015.
Opioid deaths are a major concern across the country. In 2015 alone, more than 15,000 died of an opioid overdose. The problem is so great that the FDA recently approved the overdose-reversal drug naloxone, sold under the brand name Narcan, for consumer use. You can get a prescription for this drug if you or someone you love has an opioid addiction. Administered at the first sign of an overdose, Narcan can buy more time for help to arrive.
Treatment Saves Lives
If you or someone you love is addicted to drugs, a high quality, individualized treatment program though WhiteSands Treatment Center in Fort Myers can help you end your addiction and find purpose and meaning in life without drugs. The best way to protect yourself against overdose is to stop using drugs, but for most people who are addicted, willpower and good intentions aren't enough to end drug use for the long-term. Treatment works for most people who engage with it, and it can work for you, too.
If you or a loved one needs help with abuse and/or treatment, please call the WhiteSands Treatment at (877) 855-3470. Our addiction specialists can assess your recovery needs and help you get the addiction treatment that provides the best chance for your long-term recovery.