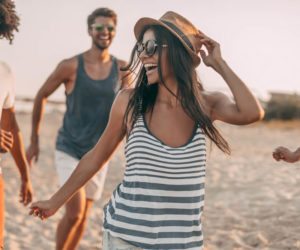 Where to Find Help – Naples Substance Abuse Treatment
Substance use disorder (SUD) has a negative impact on many people's lives. The person addicted to drugs and/or alcohol not only causes many problems in their own life, but also in the lives of those who care for them and interact with them. In 2014 alone, around 21.5 million people in the United States were classified as substance use disorder sufferers, according to the Substance Abuse and Mental Health Services Administration. In that group of SUD sufferers, 4.5 million people were abusing drugs, 14.4 million were abusing alcohol and 2.4 million were abusing both. The Naples substance abuse treatment programs, such as the ones at White Sands Treatment Centers, can administer the medication required to deal with coming off a substance and perform the necessary therapy and alternative treatment methods to help a person overcome their addiction.
Substance Use Disorder Explained
SUD is a reoccurring problem that happens when an individual repeatedly takes drugs or alcohol to the extent that it causes problems to arise in many areas of their life and in the lives of loved ones, co-workers, and friends. Problems associated with substance abuse include mental impairment, failure to meet their responsibilities in school, work or their home life and various health problems related to substance abuse. Furthermore, SUD can cause great strain in a person's social life and their family bond – the type of problems that are often dealt with at the Naples substance abuse treatment centers.
Residential Treatment Programs
The Naples FL drug rehab programs at White Sands Treatment Centers provides addicts one of the best-known methods for SUD recovery. Around-the-clock supervision ensures that the patient does not relapse and that all issues they face can be dealt with on the spot since the patient will leave their home and stay at the rehab for the duration of their intensive treatment.
During the program, there is an emphasis on re-socializing the patient through the established community present at the drug treatment centers Naples has. During the day, the patient will attend various treatment programs that best fit their needs, including one-on-one therapy, group therapy and activities such as alternative treatment methods that promote a healthy recovery. The structured schedule also helps the patient to re-establish a normal routine, which is often disrupted by substance abuse.
Outpatient Treatment Programs
The Naples substance abuse treatment methods available to the public also include outpatient programs for various substance abuse cases. The patient will continue to stay at their home and travel to the Naples FL drug rehab center for therapy and detox. The benefit of such a program is that the person can carry on with everyday responsibilities such as school or work while they get professional help for their SUD. While not as effective as residential programs, especially for severe addictions, outpatient programs can be ideal for people who are not extremely addicted to a physically and mentally addictive substance and still need to keep their autonomy.
Aftercare Services
Many addicts in recovery struggle to fully adjust to a normal way of life once they finish their intensive treatment. For this reason, sober living environments and houses have been established as a part of the Naples substance abuse treatment programs. It offers the recovering addict a place to stay, away from negative influences such as friends, and begin to form a normal routine in the outside world. Advised for patients coming out of residential programs, sober living environments are usually facilities or houses with several recovering addicts living together. They share in responsibilities and help each other to stay sober and drug-free.
Through the drug and alcohol treatment centers Naples offers, a full recovery from an addiction to drugs and alcohol is possible. Begin your journey to a sober and drug-free life today and the White Sands Treatment Centers.
If you or a loved one needs help with abuse and/or treatment, please call the WhiteSands Treatment at (877) 855-3470. Our addiction specialists can assess your recovery needs and help you get the addiction treatment that provides the best chance for your long-term recovery.