Fort Myers Addiction Treatment Facilities: What to Expect
Addiction RecoveryFort Myers Addiction Treatment Facilities: What to Expect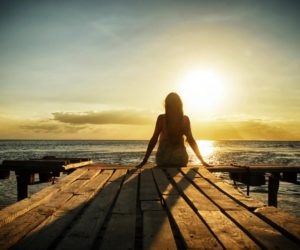 Addiction treatment facilities in Fort Myers can help you end an addiction for good. Here's how.
Recovery isn't easy, but then, neither is living with an addiction. Most people need professional help to recover for the long-term. High quality addiction treatment facilities help countless individuals develop the skills they need to abstain from drugs or alcohol and reclaim their lives.
Inpatient Drug Rehab Facilities Are Your Best Bet
Inpatient treatment involves living at a residential facility while in treatment. A large body of research shows that inpatient treatment is more effective than outpatient treatment because it:
Allows you to focus solely on recovery without external stressors getting in the way.
Offers a high level of peer and staff support.
Provides around-the-clock supervision.
Offers a variety of traditional and complementary therapies.
Provides structure and routine, which is important in early recovery.
The National Institute on Drug Abuse stresses that inpatient treatment lasting less than 90 days is of limited effectiveness. Just as it takes time to develop an addiction and the dysfunctional thought and behavior patterns that come with it, it takes time to develop new ways of thinking and behaving. Staying in treatment for an adequate amount of time is crucial to your success.
A Holistic Approach is Essential
Drug rehab facilities that take a holistic approach to treatment offer the best outcomes, according to the Substance Abuse and Mental Health Services Administration. Because there is no single pathway to recovery that works for everyone, a high quality program will offer a variety of traditional and complementary therapies to help you address a range of issues and needs.
Traditional therapies are those that have long been shown to be effective for treating addiction. Cognitive-behavioral therapy is the most commonly used traditional therapy in quality addiction treatment facilities. This therapy helps you change your faulty thought and behavior patterns and address the issues that underlie your addiction.
Complementary therapies are those that have been shown through research to be effective for treating addiction when they're used alongside traditional therapies. Complementary therapies enable you to address your problems and issues in new ways. Commonly used complementary therapies in high quality addiction treatment facilities include art therapy, nature therapy, mindfulness meditation, and biofeedback.
How Addiction Treatment Facilities Work
Through traditional and complementary therapies, individuals in treatment work through a variety of issues that led to substance abuse and addiction. Common underlying issues include a history of trauma, a co-occurring mental illness, and the kind of chronic stress that comes from living in poverty, living with illness, or living in a dysfunctional household. Resolving these issues is central to successful recovery.
But resolving issues is only part of what you can expect in treatment. Rehab also helps you:
Develop healthier ways of thinking and behaving.
Develop essential coping skills to deal with cravings, stress, and other powerful relapse triggers.
Make essential lifestyle changes that support life in recovery.
Identify purpose and find meaning in your life.
Learn to have fun and relax without drugs or alcohol.
Repair damaged relationships and develop new, healthier relationships.
Holistic addiction treatment facilities address a wide range of needs, as well. According to the National Institute on Drug Abuse's Principles of Effective Treatment, attending to the multiple needs of an individual is crucial for long-term success. These needs may include:
Vocational or educational assistance to help you find adequate employment.
Medical care to get an illness under control.
Mental health care to address any co-occurring mental illnesses.
Legal assistance.
Helping you find safe housing after treatment.
Family therapy to help you restore function to the household.
High quality addiction treatment facilities will develop an individualized treatment plan that addresses your specific needs and issues.
Finding Drug and Alcohol Treatment Centers Near Me
If you're searching for "drug and alcohol treatment centers near me," you'll probably see a lot of results that aren't anywhere near you. That's because many smaller towns and cities don't have high quality treatment programs, and traveling to a program across the state or out of state may be necessary to get the kind of help you need. But the good news is that research shows that attending treatment that's far from home is beneficial for many, because it removes people from an unhealthy environment and enables them to more easily let go of old habits and unhealthy relationships back home.
Sources:
https://www.drugabuse.gov/publications/principles-drug-addiction-treatment-research-based-guide-third-edition/frequently-asked-questions/how-long-does-drug-addiction-treatment
https://store.samhsa.gov/shin/content/PEP12-RECDEF/PEP12-RECDEF.pdf
https://www.drugabuse.gov/publications/principles-drug-addiction-treatment-research-based-guide-third-edition/principles-effective-treatment
If you or a loved one needs help with abuse and/or treatment, please call the WhiteSands Treatment at (877) 855-3470. Our addiction specialists can assess your recovery needs and help you get the addiction treatment that provides the best chance for your long-term recovery.