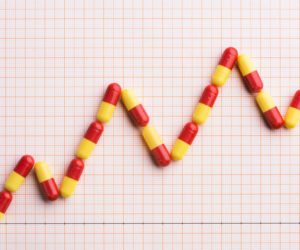 Opioid Crisis – Naloxone Price Increase Disturbing
The national opioid crisis is a major driving factor behind the high rates of overdose deaths in the country. As many as 64,000 people overdosed on drugs leading to their death in 2016 with opioids such as fentanyl claiming a large share of the total deaths. Naloxone is currently the best medication on the market that is able to reverse the effects of overdose from opioids. However, the naloxone price increase in recent years has many officials concerned.
How Much Has It Increased?
To put the naloxone price increase into perspective, we need only look at a few examples. There has technically not been a Narcan price increase – a nasal version of naloxone – because it came onto the market at the high price of $150 in 2015. The price of naloxone manufactured by Amphastar Pharmaceuticals saw an increase from $20.34 to $39.90. The biggest naloxone price increase came from the manufacturer Evzio. Their two-dose kit cost $690 in 2014. Just two years later, the price rose to an astounding $4,500, an increase of over 500 percent.
Naloxone as a drug has seen a massive increase in sales in recent years. In 2011, the sales for the drug totaled $21.3 million. It had reached $60.8 million by 2014, and in 2016, the sales totaled $274.1 million.
The Start of the Price Increases
At first glance, it seems strange that a drug that was first introduced in 1985 would continue to increase in price. The price of naloxone made a sharp turn upwards when the standing order for naloxone took effect. This standing order meant that naloxone would be made available for anyone to buy without a prescription. The ready-availability of the drug soon caused prices to skyrocket such as the Narcan price increase.
This naloxone price increase has continued as more government agencies call for the drug to be part of first responder's kits, and the overdose rates due to drugs such as fentanyl increases. Normally, there would be outrage over such a drastic increase in prices as seen with the Martin Shkreli EpiPens issue where he drastically raised the cost life-saving medication. In the case of opioid abusers, there aren't as sympathetic buyers as there is with parents buying EpiPens for their kids.
What Manufacturers Are Doing
Questions have been posed to major pharmaceutical companies to establish why there has been such a large increase in cost apart from company profit. Adapt, the company that makes the Narcan nasal product, aims to make the product available to everyone who might be at risk of overdoses.
NIDA Director Dr. Nora D. Volkow believes that there will be a price decrease for naloxone products with the introduction of more competition. However, this has not been the case. Using Adapt as an example, the company has made efforts to delay and block competitors with their petitions to the FDA making it harder for competitors to get products on the market. Such practices are common among drug companies that appear to be more concerned with maintaining market share and profits that getting cheap drugs to those that need it. Adapt has even filed a suit in the federal court against companies that are making generic versions.
On the surface, pharmaceutical companies claim to be trying their best to make an affordable life-saving product, yet their actions and increases in naloxone costs speak to the opposite. Even with massive government discounts that can make some of the medication around $6 per kit, experts say that the price needs to be closer to $1 to be effective at dealing with the epidemic.
If you or a loved one needs help with abuse and/or treatment, please call the WhiteSands Treatment at (877) 855-3470. Our addiction specialists can assess your recovery needs and help you get the addiction treatment that provides the best chance for your long-term recovery.