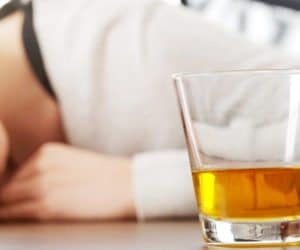 Confronting the Disease of Addiction – Fort Myers Programs for Alcohol Treatment
Alcohol use disorder, also known commonly as alcoholism, is a disease of the brain that manifests through the excessive use of alcohol. It is a problem that affected 15.1 million people in the United States in 2015, according to survey data collected by the National Institute on Alcohol Abuse and Alcoholism. As with other mental illnesses such as depression and bi-polar, there is effective treatment available that tackles all of the elements that caused the addiction and provides medications where they are deemed necessary. Fort Myers programs for alcohol treatment can help a person with alcohol use disorder to beat their disease and live the kind of life they deserve.
The Signs of Alcoholism
Signs of alcohol use disorder have been established in the Diagnostic and Statistical Manual of Mental Disorders. In this manual, it states that if a person were to have at least two of the criteria in the last 12-month period, they should consider treatment, such as through Fort Myers programs for alcohol treatment. They are as follows:
Cravings for alcohol are present.
A lot of time is spent being sick or recovering from drinking, along with a fair amount of time dedicated to drinking.
The person has tried to stop more than once but every time it has failed.
When drinking, the person often has more than they set out to drink, or drank for longer than they initially planned on.
When the effects they get from drinking subside, they are met with withdrawal symptoms including sweating, anxiety, shakiness, insomnia, depression and nausea.
Over the course of the person's drinking, they needed more alcohol to get the same effect, also known as tolerance.
Drinking causes the person to feel depressed and anxious, but they still carry on with the habit. This includes drinking even though it causes blackouts in memory.
Hobbies and interests that were once focused on are mostly ignored because of alcohol.
Had problems in keeping up with responsibilities due to alcohol.
Even though there are problems caused by alcohol with the person's family relationships and friendships, drinking still continued.
Drinking alcohol excessively more than once led to a situation where the person was involved with risky behavior, such as unsafe sex or driving while under the influence of alcohol.
Fort Myers Programs for Alcohol Treatment
At alcoholism treatment near me, such as WhiteSands in Florida, alcohol use disorder is treated through evidence-based methods.
Fort Myers programs for alcohol treatment start with detoxification. During detox, the person experiences the common symptoms of alcohol withdrawal. These can become life-threatening in about 5 percent of cases because of a symptom known as delirium tremens. Addiction treatment centers offer patients a medical detox to help them during this time by using medications such as buprenorphine.
After detox, treatment has to carry on or the person is likely going to start drinking again. Addiction treatment centers can provide addicts with inpatient and outpatient options for addiction treatment. Each has its own set of benefits; however, inpatient programs are usually superior because of the intensity of treatment and isolation from outside influences. Motivational incentives, cognitive-behavioral therapy and motivational interviewing are some of the common therapeutic methods at alcoholism treatment near me, such as WhiteSands in Fort Myers.
Along with traditional therapy, alternative treatment programs show increasingly better results in treatment, especially when combined with traditional therapy and a medicated approach. For more information about what WhiteSands can do for you or a loved one, call them at (877) 855-3470.
Sources:
https://www.niaaa.nih.gov/alcohol-health/overview-alcohol-consumption/alcohol-use-disorders
https://www.drugabuse.gov/publications/drugfacts/treatment-approaches-drug-addiction
If you or a loved one needs help with abuse and/or treatment, please call the WhiteSands Treatment at (877) 855-3470. Our addiction specialists can assess your recovery needs and help you get the addiction treatment that provides the best chance for your long-term recovery.