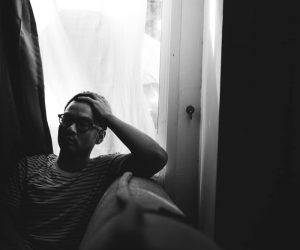 What Is Fentanyl Withdrawal?
In surgical settings, fentanyl, a powerful synthetic opioid, is often used to treat the worst kinds of pain, including pain following surgery and the anguish late-stage cancer patients often experience. The medical uses of fentanyl have been well documented, and hospitals rely on this powerful painkiller to keep their patients comfortable.
On the street, however, fentanyl is a dangerous drug and a potentially deadly one as well. Fentanyl is similar to morphine, but it is 50 to 100 times more powerful, making it especially risky for drug addicts from all walks of life. If you have been using fentanyl, either legally prescribed pills and patches or drugs you bought on the street, it is important to watch out for the early warning signs of addiction and dependency.
Signs and Symptoms of Fentanyl Withdrawal
If you think you may be developing a fentanyl addiction or dependency, you should trust your instincts and reach out for help as soon as possible. Whether you have been using fentanyl for post-surgical pain relief, to treat a chronic pain condition, or for any other reason, watching out for the early signs of addiction is critical. If you recognize any of these withdrawal symptoms, you should reach out to WhiteSands Alcohol and Drug Rehab right away:
Fevers and chills, including hot and cold flashes
Rebound pain
Runny nose and watery eyes
Bone and muscle pain
Nausea, vomiting, and diarrhea
Heavy sweating
Loss of appetite
If you or a loved one are struggling with addiction, call WhiteSands Alcohol and Drug Rehab today at 877.969.1993 to learn how we can help.
How Long Does Fentanyl Withdrawal Last?
The drug's high potency makes fentanyl a great medication for pain relief in surgical and medical settings, but the same strength can put addicts at grave risk. Whether you have been using fentanyl for just a short time or many months, it is essential to seek help for your growing dependency and do it as soon as possible.
The very potency of fentanyl can make it uniquely addictive, and fentanyl stands alone in a class of drugs that are all addictive to some degree or another. If you are worried about the pain of fentanyl withdrawal, rest assured that we can keep you comfortable through our medically guided approach. This scientifically proven approach to treating a fentanyl addiction is powerful, but it is also designed to keep you comfortable throughout the entire process.
Fentanyl withdrawal can be uncomfortable even with medical support, but we will work hard to reduce any discomfort you will feel. For the most part, you can expect the peak of your withdrawal symptoms to take place a few days after your last use of the drug, and after a week, it should slowly diminish. By that time, your body will have begun to heal itself, setting you up for the next stage of your road to recovery. When your body has recovered from the drug, you will continue rehab treatment with us, working through your rehab and giving you the tools you need to manage your pain more safely and naturally.
The Best Way to Detox From Fentanyl
In the wrong hands, these types of medications can be incredibly dangerous and downright deadly, and it is vital to seek help with a fentanyl addiction as quickly as possible. This danger makes finding professional medical detox help incredibly important. Undergoing detox in a safe medical setting will help lessen the pain of fentanyl withdrawal without putting yourself at risk.
If someone you care about has been battling with a fentanyl addiction, or if you have been struggling with addiction yourself, you may fear withdrawal and worry about what the future will bring, but we encourage you to put those fears aside and seek professional help today.
At WhiteSands Alcohol and Drug Rehab, we take a scientifically proven approach to healing your fentanyl addiction, with medically assisted treatment (MAT) designed to blunt the discomfort of your withdrawal symptoms while giving your body the time it needs to recover. If you are ready to put your fentanyl addiction in the rearview mirror, WhiteSands Alcohol and Drug Rehab is here to help, and it all starts with a single phone call.
If you or a loved one needs help with abuse and/or treatment, please call the WhiteSands Treatment at (877) 855-3470. Our addiction specialists can assess your recovery needs and help you get the addiction treatment that provides the best chance for your long-term recovery.