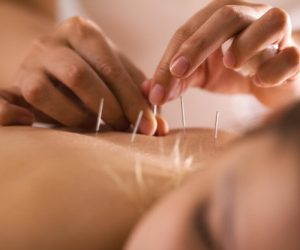 Managing Pain Without Opioids for People in Recovery
Whether you're in recovery from opioid addiction or another type of substance use disorder to manage pain, it's vital to find opioid alternatives for pain treatment. Perhaps you're now living a happy, substance-free life, but occasional, acute, or chronic pain is becoming an issue. However, turning to opioids to control physical discomfort is not a good option for managing your pain, especially if you're in recovery.
Luckily, people in recovery can utilize safe pain management techniques that can be as effective as opioids without the fear of experiencing a relapse or acquiring a new addiction to opioids.
About Opioid Pain Medications
Physicians prescribe opioid medications to help their patients control the extreme discomfort often experienced after an operation or due to chronic conditions and certain dental procedures, to name a few reasons why these drugs are used to relieve pain effectively. 
The problem is that opioids are highly addictive drugs when used over the long term, when not taken as directed and when a person develops a tolerance and increases their dosage to achieve the "high" euphoria feelings that opioids provide. If you're in recovery or trend towards addictive behaviors, seeking out opioid alternatives for pain is essential.
If you or a loved one are struggling with addiction, call WhiteSands Alcohol and Drug Rehab today at 877.969.1993 to learn how we can help.
Natural Alternatives to Opioids
Natural opioid alternatives are safe, effective and don't involve using drugs to help relieve your discomfort. Some natural pain management tools include the following:
Acupuncture:

 This traditional Chinese medical practice involves inserting very thin needles into the skin. The treatment carries energy that activates the nerves and muscles associated with the area of the body that's causing you pain. The process is virtually painless, causing a slight pinching feeling. 

Massage:

 This natural pain management technique can disrupt the pain signals that are transmitted to the brain. Also, the friction created between massaging fingers and the skin increases blood flow to encourage healing and decrease discomfort. 

Cognitive Behavioral Therapy:

 Also known as CBT, this safe pain management tool helps you cope with pain more effectively through developing changes in the way you perceive your discomfort. By reducing your physical and cognitive response to pain, your brain chemicals are impacted, creating a path to natural pain management through talk therapy.
Non-Opioid Pain Medications
Safe opioid alternatives can be found to treat pain through medications purchased over-the-counter (OTC) or prescribed by your doctor.
Acetaminophen:

 This OTC opioid alternative for pain is often used as the first line of treatment for mild to moderate discomfort. Acetaminophen, often referred to by one of its brand names, Tylenol, is a safe, effective way to treat pain without opioids. 

Nonsteroidal Anti-Inflammatory Drugs (NSAIDs)

: These OTC medications include ibuprofen (brand names, Advil and Aleve) and aspirin. When taken alone, NSAIDs are potent at relieving pain. When combining 200 mg of ibuprofen with 325 mg of acetaminophen, this "mediation cocktail" may provide better pain relief than some opioids.

Serotonin and Norepinephrine Reuptake Inhibitors (SSRI)

: These are a class of antidepressant drugs that can help with different types of pain as opioid alternatives.
Treating Pain As an Underlying Cause of Opioid Addiction
Holistic pain management involves treating pain in a way that will avoid the need to use opioids. If you've become addicted to opioids, you may be very apprehensive about withdrawing from this substance because you anticipate the pain that may reoccur when you stop its usage. You can manage your chronic pain in recovery using some of the different natural pain management tools and techniques noted above.
Through comprehensive, holistic treatments, you can eliminate the need for opioids and continue to live a life of sobriety. At WhiteSands Alcohol and Drug Rehab, all our facilities offer alternative treatments to help our patients manage their pain more effectively. Our staff is trained in the latest addiction treatment methods to ensure our clients receive the best treatment possible. Contact us today to learn more about alternative pain management treatments.
If you or a loved one needs help with abuse and/or treatment, please call the WhiteSands Treatment at (877) 855-3470. Our addiction specialists can assess your recovery needs and help you get the addiction treatment that provides the best chance for your long-term recovery.