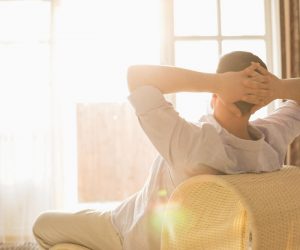 The Non-Institutionalized Approach Offered at WhiteSands Proved to be the Key
A former patient at WhiteSands Alcohol and Drug Rehab in Orlando displayed immense gratitude to our facility for allowing her the opportunity to change her life around. When Amber sought recovery at WhiteSands Alcohol and Drug Rehab in Orlando, she was struggling and knew she couldn't continue on the destructive path of addiction.
"I had a great experience here. The staff was very welcoming. I felt very comfortable and at ease walking into this establishment", she states.
WhiteSands Alcohol and Drug Rehab in Orlando ensures patients' comfort from the moment they enter our facility. We foster a genuine and authentic attitude toward patient recovery and wholeheartedly want to see individuals succeed in their journey toward sobriety. Many of the staff at our Orlando facility are recovering addicts themselves and know first-hand the emotions that patients are going through. Knowing that there is a silver lining in all of this helps patients continue their recovery journey and understand that there is a chance to live a productive and content life.
If you or a loved one are struggling with addiction, call WhiteSands Alcohol and Drug Rehab today at 877.969.1993 to learn how we can help.
A Combination of Quality Treatment and Patient Comfort
The difference between WhiteSands Alcohol and Drug Rehab in Orlando and competitors is that we do not institutionalize the treatment process. Generic methods to recovery simply do not work as they do not engage and motivate patients, nor do they consider underlying disorders.
WhiteSands Alcohol and Drug Rehab has several inpatient and outpatient locations throughout Florida that offer all levels of care and a full continuum of treatment options. Some of the treatment programs offered throughout our levels of care are:
Medically-assisted detoxification
Inpatient/residential treatment
Intensive outpatient treatment (IOP)
Outpatient treatment (OP)
Partial hospitalization program (PHP)
Medication-assisted treatment (MAT)
Dual diagnosis treatment
Life skills program
Transitional housing
Relapse prevention
Aftercare support
Once an in-depth patient consultation has been completed, the right treatment program will be determined. The gravity of the addiction will be assessed, which will determine the best length of time for the patient to be in treatment.
Individualized Care
Personalized and tailored treatment programs offered through WhiteSands Alcohol and Drug Rehab in Orlando ensure that patients get the unique care they need to succeed in recovery. This means considering any comorbidity that the individual may be struggling with, such as an underlying mental illness or co-occurring disorder.
Since the root cause of addiction is often an undiagnosed mental health disorder, it's imperative to recovery that this be uncovered and treated first. Stabilizing the co-occurring condition on a psychological level will ensure a solid foundation for addiction recovery. The individual will have the stable groundwork and building blocks to a successful recovery journey.
"I just want to thank the whole team for helping me through my journey," says Amber with unwavering enthusiasm, "HIGHLY RECOMMEND!!!"
Get Quality Help Today
There is no better time to seek help for your drug or alcohol addiction than now. The longer you wait to seek help, the worse your addiction will get, as this disease is progressive in nature. Just as other diseases require consistent management, so does the disease of addiction. Addiction is also classified as a relapsing disease which means it tends to creep back into your life if you do not commit yourself to sobriety.
If you or someone close to you is struggling with chronic substance abuse or drug or alcohol addiction, contact the intake team at WhiteSands Alcohol and Drug Rehab in Orlando today. We are available on a 24/7 basis to take your call. The sooner you get help, the faster you'll be able to live the productive and fulfilled life you intended for yourself.
If you or a loved one needs help with abuse and/or treatment, please call the WhiteSands Treatment at (877) 855-3470. Our addiction specialists can assess your recovery needs and help you get the addiction treatment that provides the best chance for your long-term recovery.