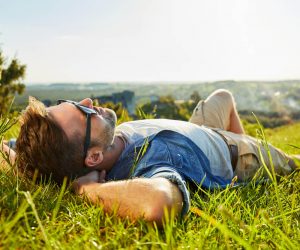 Many of Our Staff Are Recovering Addicts Themselves and Understand Patients' Needs
After battling addiction, Todd entered rehab at WhiteSands Alcohol and Drug Rehab in Plant City and immediately found a sense of comfort in knowing that many of the therapists and counselors at our rehab facility were once addicts.
"Many of them are in recovery and have gone through the same thing," he mentions. "They are very sympathetic to an addict who is just trying to get well," he adds.
The roster of specialists at our facility is living proof that life's possibilities are endless when individuals commit to sobriety.
If you or a loved one are struggling with addiction, call WhiteSands Alcohol and Drug Rehab today at 877.969.1993 to learn how we can help.
What Patients Learn From Addiction Treatment
Addiction does not define an individual. Instead, it teaches us vital lessons and acts as a compass, guiding us and allowing us to rise above this destructive disease.
Some of the lessons that addiction can teach us are:
You are not a victim of your disease
Expressing gratitude daily helps to reinforce positive thinking
Giving back to those struggling can keep you on a promising path
Making healthy hobbies and habits habitual is key in relapse prevention
Mindfulness: you have the power to control your thoughts, feelings, and emotions
You can redeem your life
Reaching out for help is a strength, not a weakness
Healing is a lifelong journey
When you are in remission from addiction, every day brings a new opportunity to be the best version of yourself and work toward fulfilling your intended goals. Beginning each day with gratitude, whether that is writing in a journal or meditating, can help to fortify and strengthen the very reasons why you decided to seek a sober life in the first place. Small yet impactful daily practices support your sobriety goals and are pivotal in life-long recovery.
Taking a Leap of Faith
Admitting that you have a problem is the hardest part of addiction because you know very well that you simply cannot continue on this imminent and dangerous path. You are forced to come to terms with your disease and get help; daunting thoughts to a full-on addict. Continuing on a path of addiction is life-threatening, and each day brings new opportunities for tragedy; this is the unfortunate yet realistic reality of the disease of addiction.
"If you are unsure of your decision to stop using or scared to stop. These are the people you need on your side," says Todd.
WhiteSands Alcohol and Drug Rehab in Plant City offers personalized treatment programs based on patients' unique needs, including specialized programs for comorbidity. WhiteSands Alcohol and Drug Rehab in Plant City provides all levels of care and a full continuum of treatment options for patients. Since all levels of care are provided directly on the facility grounds, it eliminates the stress and hassle of moving from facility to facility for each tier of treatment. Some of the programs provided through WhiteSands Alcohol and Drug Rehab in Plant City are:
Medically assisted detoxification
Inpatient residential treatment
Outpatient treatment
Aftercare and relapse prevention when patients exit residential treatment
"Without the help of the therapist and staff, I would still be addicted," says Todd.
The team at WhiteSands Alcohol and Drug Rehab in Plant City is dedicated to patient recovery and does everything they can to ensure that patients do not only receive the best possible care but are also provided with top-notch accommodations for the utmost comfort. If you or someone close to you is struggling with a drug or alcohol addiction problem, get in touch with the WhiteSands Alcohol and Drug Rehab in Plant City intake team today. There is no better time to get help than now, as the disease of addiction does not get better over time. The longer you wait to reach for help, the worse your addiction will continue to accumulate. Contact us today to begin your journey to addiction recovery.
If you or a loved one needs help with abuse and/or treatment, please call the WhiteSands Treatment at (877) 855-3470. Our addiction specialists can assess your recovery needs and help you get the addiction treatment that provides the best chance for your long-term recovery.