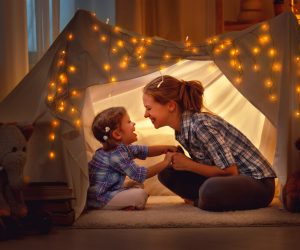 Flexible Outpatient Addiction Treatment in Kissimmee
If you are struggling with addiction, substance use issues, or you feel like alcohol and drugs are taking over your life, but you cannot figure out a way to go away to rehab for a month or more, you may want to investigate flexible addiction treatment programs in your area. Outpatient addiction treatment may be the solution you are looking for.
If you or a loved one are struggling with addiction, call WhiteSands Alcohol and Drug Rehab today at 877.969.1993 to learn how we can help.
What is Outpatient Addiction Treatment?
Outpatient addiction treatment is a category of rehabilitation treatment in which you do not live inside the rehab center or stay overnight. Instead, you live at home or in a sober living residence and commute in for your treatments on a regular schedule. This is usually a less restrictive version of rehab that provides various levels of treatment but allows you to live your life as normally as possible as you rehabilitate and move towards recovery.
How Does Outpatient Rehab Work?
When you enter an outpatient rehab program, you will first be interviewed, then assessed medically and psychologically, so you will be placed in an appropriate level of treatment for your specific needs. The next step is detoxification. Detox can be difficult, so a medical detox program is recommended for many patients, usually provided in an inpatient facility, and lasting for anywhere from a few days to a few weeks, depending on factors like:
Which substance(s) you are detoxing from
How long you were using the substances
How much you were using at one time
Your mental health and physical health at the time of detox
Other factors like your history of drug use and relapse, and genetics
Once detox is complete, you will begin your outpatient treatment, ideally while living in a sober and supportive environment. Addiction treatment programs in outpatient centers can sometimes be scheduled on weekends and evenings to accommodate school or day jobs, with treatment provided on a regular schedule.
Types of Flexible Outpatient Addiction Treatment Programs
The types of flexible outpatient addiction treatment programs for residents of Kissimmee include the following.
Partial Hospitalization Program (PHP)
A PHP program is also known as "day programs", with an interdisciplinary approach to healing that treats patients who need a higher level of care. At WhiteSands, the PHP program is usually used as a transitional program into an Intensive Outpatient program and lasts for 10 to 20 days. You will attend group therapy 5 to 6 days a week, commuting in for full days of treatments as you get to know your outpatient care providers like doctors and psychiatric professionals.
Intensive Outpatient Program (IOP)
In an IOP program, you will have medical and psychiatric care, along with case management services that will help you with vocational and life skills. The IOP can be scheduled around your work or school schedule so you can shift back into your normal life as seamlessly as possible, with a new outlook and strong recovery skills under your belt. The IOP is a 30 to 90-day, flexible program at WhiteSands that incorporates several treatment types for addiction, usually with three hours of groups three nights per week.
Outpatient and Aftercare Programs
Outpatient programs are usually for those patients who have completed inpatient treatment or an IOP program, but still want to remain connected to a safe, sober community, medical care, therapy and other treatments when the need for them arises. In outpatient rehab, you will be living independently with strong support from addiction care professionals.
What Addiction Treatments Can Be Provided as an Outpatient?
Drug rehab and alcohol rehab services and treatments available in outpatient programs include:
  Medication-Assisted Treatment (MAT)
  Education and life skill building
  Psychosocial interventions and therapies
  Support services (transportation, mentoring, etc.)
  Case management services
  Social connection and peer support
Outpatient vs. Inpatient Addiction Treatment
Some people will benefit from first going to full-time inpatient rehab, especially if they are resistant to treatment, have a history of relapsing, or working through severe addictions and mental health concerns.
There are many people out there who fall into the "less severe" category of addiction who can likely benefit more from living at home and commuting to outpatient rehab. These people will be highly motivated in their recovery and able to take personal responsibility for not only remaining abstinent from drugs and alcohol, but also showing up to all meetings, appointments, and treatments on their own.
When compared to inpatient rehab options, outpatient rehab may be more desirable because of its:
Lower cost
Flexible schedule so you can work or go to school
Access to family support
Flexible Outpatient Addiction Treatment at WhiteSands in Kissimmee
WhiteSands offers flexible treatment for addiction in Kissimmee, as well as detox and inpatient programs nearby in Plant City. In our treatment programs, you will be given respect, support, and the help you need to recover from your addiction, whatever level of care you require. You will gain the tools you will need to deal with stress, gaining coping strategies so you can live life without substances in a customizable program that will suit your unique needs. Contact our admissions team to learn more about entering an outpatient program for addiction, and we can help you figure out which type of rehab will work best for you.
If you or a loved one needs help with abuse and/or treatment, please call the WhiteSands Treatment at (877) 855-3470. Our addiction specialists can assess your recovery needs and help you get the addiction treatment that provides the best chance for your long-term recovery.