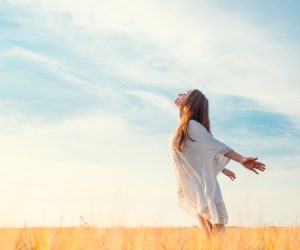 What Is Outpatient Drug Rehab?
When patients complete inpatient rehab at WhiteSands Alcohol and Drug Rehab, they will often continue in their rehab program with outpatient treatment. Many patients ask, how does outpatient drug rehab work? The outpatient day treatment will vary from patient to patient. However, outpatient treatment for addiction is less structured than an inpatient program but will provide similar therapy programs to help patients overcome their addiction.
If you or a loved one are struggling with addiction, call WhiteSands Alcohol and Drug Rehab today at 877.969.1993 to learn how we can help.
What Does Outpatient Drug Rehab Consist of?
The treatment process begins as soon as the patient exits inpatient care. Outpatient drug rehab involves the patient attending therapy and counseling sessions during the day. Once the sessions are complete, patients are welcome to reside in their own homes or in sober living accommodations. Treatment programs will vary depending on whether the individual is attending intensive outpatient (IOP), partial hospitalization (PHP), or outpatient rehab (OP).
Patients will take part in recovery coaching, where they will learn coping skills and trigger management to better handle temptation when confronted with it. Entering everyday life for substance abusers is not easy, even after successfully completing an addiction treatment program. This is why outpatient programs are so crucial, as they help to reinforce the lessons learned during residential inpatient rehab.
Other programs and treatment models involved in outpatient drug and alcohol rehab include:
Dialectical behavioral therapy 

Art therapy 

12step programs 

Continuing care (aftercare, life skills)

Family therapy 

Continuation of dual diagnosis for co-occurring disorders
Outpatient treatment is unique in that it holds you accountable for your actions. Since there is less structure than in an inpatient treatment program, patients have to make sound choices and decisions that will benefit their recovery progress. 
How Long Is Outpatient Drug Rehab?
Inpatient and outpatient rehab vary in length. Typically, the outpatient rehab programming ranges from three months to six months after inpatient rehab, continuing care, so patients are confident when they exit. The hours per week that patients will attend treatment will depend on the type of outpatient they are participating in. 
The length of your outpatient treatment program will be determined before it begins. Typically, your treatment coordinator will arrange every detail for you, so you understand the entire outpatient treatment process. 
Does Outpatient Drug Rehab Work?
Drug rehab, including outpatient treatment, is very effective when patients stick to the treatment plans recommended for them. The transition period between exiting inpatient treatment and entering society again can be challenging, which is why outpatient rehab offers treatment settings that gradually introduce life to you. Whether you are overcoming opioid addiction, alcohol addiction, or drug addiction, outpatient rehab is essential to an overall drug treatment plan. Combined with individual therapy, recovery is possible. 
Find out about the meth recovery rates in our blog below:
https://whitesandstreatment.com/2018/10/19/meth-recovery-rate/amp/
It's time to begin the road to recovery. Our addiction professionals will work with you one-on-one during the outpatient level of care regularly to ensure you feel comfortable in your progress. If you have completed inpatient treatment and wonder which intensive outpatient programs are right for you, get in touch with our team today. 
WhiteSands Alcohol and Drug Rehab has helped tens of thousands of patients successfully overcome their drug or alcohol addictions, and we can help you too. The facility is unique in that they customize and personalize each treatment program to each patient's individual needs. We apply a generic and institutionalized approach to recovery because this does not consider any underlying disorders.
The best way to overcome substance abuse and addiction is through effective, personalized treatment programs. Get in touch with the WhiteSands Alcohol and Drug Rehab intake team today to learn more about our levels of care and our continuum of treatment options. We are available on a 24/7 basis to take your call.
If you or a loved one needs help with abuse and/or treatment, please call the WhiteSands Treatment at (877) 855-3470. Our addiction specialists can assess your recovery needs and help you get the addiction treatment that provides the best chance for your long-term recovery.